An off-duty deputy who helped thwart an abduction at a dollar store said Wednesday he was "in a little bit of a shock" after stumbling upon the brazen act.
Stunning surveillance video showed the suspect, Craig Bonello, snatching a 13-year-old girl and dragging her through the aisles of the Dollar General in Hernando, Florida, Tuesday around 11:40 a.m. as the girl's mom chased after him. Citrus County Sheriff's Deputy Jonathan Behnen apprehended Bonello outside the store.
Behnen had gone to the dollar store for cleaning supplies because he "had some very explicit instructions to clean the house from my wife," he joked in a news conference Wednesday.
But when he drove into the store's parking lot, he could see a commotion through the glass door. Initially, he suspected it was just a shoplifter.
Related: Mom, Off-Duty Deputy Thwart Wild Abduction of 13-Year-Old Girl
"Next thing I know, the suspect comes running out the front door," Behnen said. "The store manager, who is known to me ... started yelling at me, 'John, he just tried to kidnap a girl.'"
Behnen said he didn't believe it at first.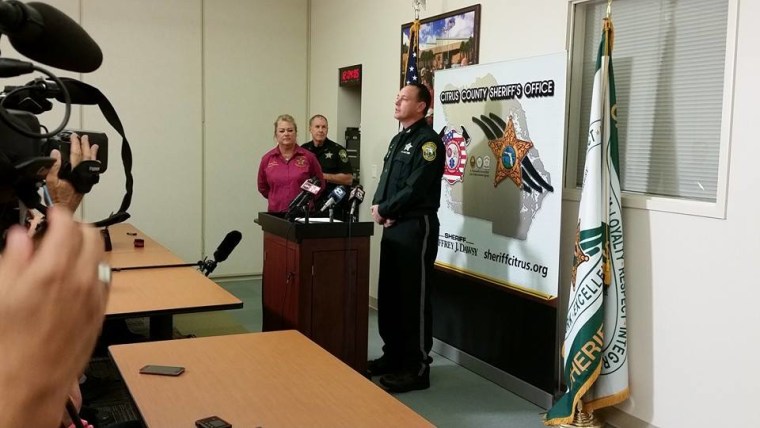 "His demeanor was off. I knew something was going on. When he said kidnapping, I was in a little bit of shock there because it's broad daylight," he said.
The quick-thinking deputy then put his police cruiser in reverse to stop Bonello, who had gotten in his car and was trying to drive away. The girl's mother, seen on the surveillance video pulling her child from the would-be kidnapper after engaging in a tug-of-war with him, was yelling, "He tried to take my child!"
Behnen pulled out his gun and ran over to Bonello's car.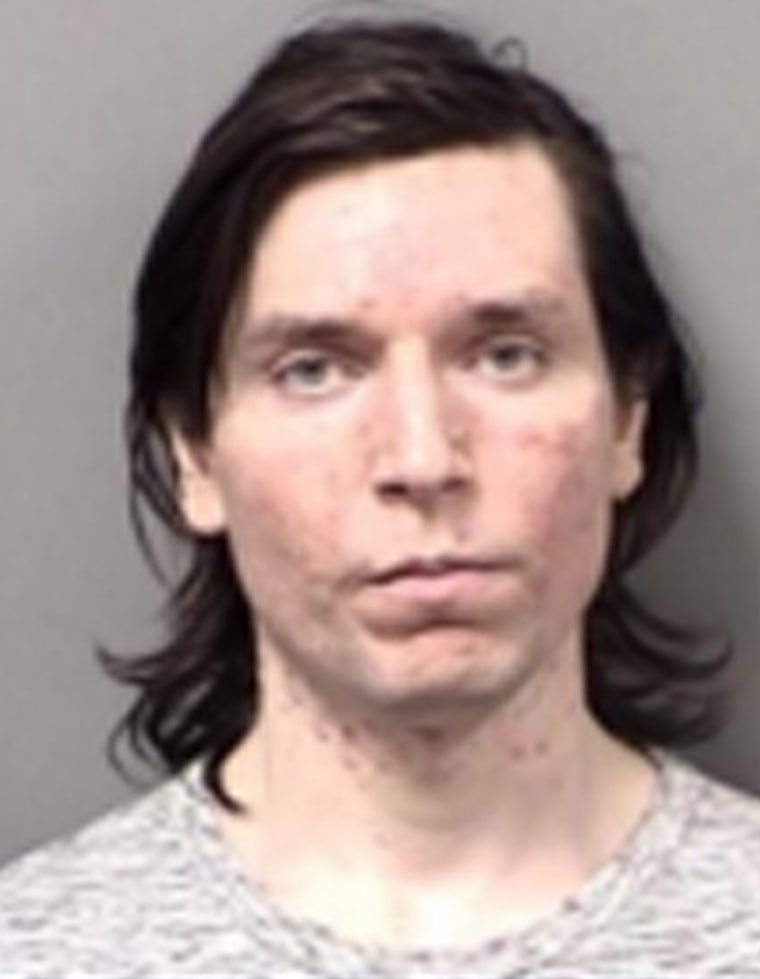 "I escorted him out of the vehicle, I put handcuffs on him, and I just waited for backup to arrive," he said.
"Mom was on it. He was getting his butt kicked by Mom."
Bonello, 30, of Hernando, has had a string of arrests since 2009, according to court records, although none of the others involved abduction. His most recent arrest was in February at a Walmart store.
In a 911 call placed as Behnen was holding Bonello down, a Dollar General clerk told dispatchers Bonello was a regular at the store.
"He's in here pretty much every day," the unidentified clerk said on the call, released Wednesday by Citrus County Sheriff's Office. "He does have medical issues."
His uncle, Tony Bonello, told NBC News Tuesday his nephew needs help.
"It's just sad that this has happened, because this is not the kid that grew up with my kids," Tony Bonello, who lives in Vermont, said. "He needs to talk to some psychiatrists and find out what the issue is."
Craig Bonello is charged with abuse and kidnapping, both felonies, according to court records. His arraignment is scheduled for June 27.
John Spivey, chief assistant public defender for the 5th Judicial District, said Bonello has a history of mental health issues beginning when he was in the Air Force when he was 18 or 19 years old, and psychiatric issues led to a discharge.
Bonello will be evaluated in the coming days and Spivey said he expects Bonello will eventually be adjudicated incompetent. Several prior criminal cases involved a mental health component, he said.
"This is a fellow, he's basically homeless, he's basically the kind of person who but for an arrest he doesn't get any services," Spivey said.
Citrus County Sheriff Jeff Dawsy praised both Behnen and the girl's mother Wednesday, hours after Bonello was charged.
"I thought the mom was stellar in this case," Dawsy said. "Mom was on it. He was getting his butt kicked by Mom. That was one of the refreshing things you saw in that video."
Had it not been for the mom and Behnen, "the individual may have gotten away," he added. "The real concern is, what would he have done for the rest of the day?"
No one was hurt in the incident, which Dawsy called a "violent attack on this young lady."
Dollar General thanked Behnen in a statement Wednesday.
"The safety of our employees and customers is a top priority. We are grateful that the victim and mother were not injured during this incident. We are also thankful for the actions of Deputy Jonathan Behnen, who was nearby when this occurred and reacted quickly to arrest the suspect," it said.