An off-duty sheriff's detective was killed in Los Angeles on Sunday while trying to help an elderly woman cross the street, authorities said.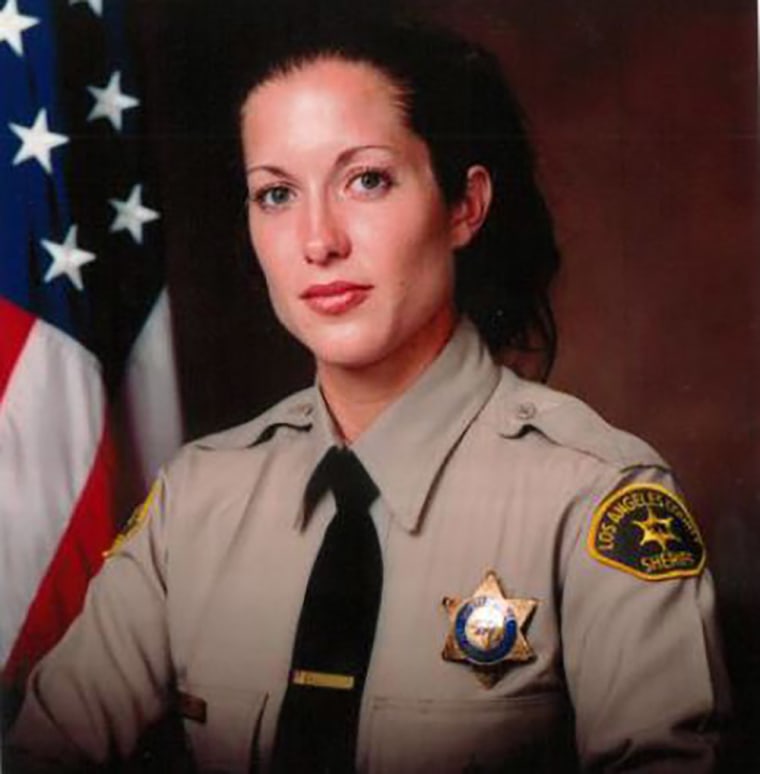 Amber Leist, a 12-year-veteran of the L.A. County Sheriff's Department, was in the Valley Village neighborhood of Los Angeles when she saw an elderly woman fall in the crosswalk, NBC Los Angeles reported.
After helping the woman get back on her feet, Leist, 41, was fatally struck by a vehicle at approximately 11 a.m. while returning to her car, the station said. She was taken to the hospital, where she was pronounced dead.
The driver who struck Leist remained at the scene, and the incident is considered to be an accident while police investigate, NBC Los Angeles said.
Download the NBC News app for breaking news and politics
Leist, who was a detective in West Hollywood, was mourned by her colleagues, who said on social media she was an "outstanding detective who led by example."
She leaves behind two sons, one of whom is currently serving in the Navy, according to the L.A. County Sheriff.