A 5.0-magnitude earthquake centered near one of the world's key oil hubs brought down building facades and shattered windows.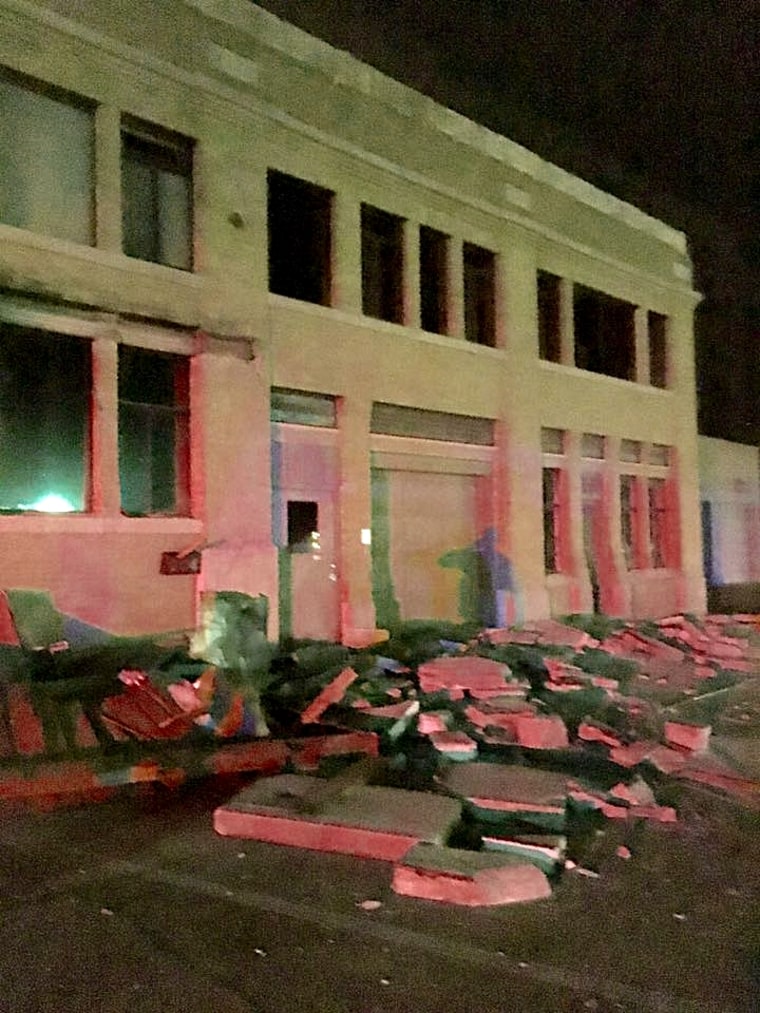 The temblor triggered fears that key infrastructure may have been damaged and century-old buildings left unsafe in the latest Oklahoma town rattled by increasingly strong quakes.
Cushing Assistant City Manager Jeremy Frazier told a news conference late Sunday that a few minor injuries were reported. He said the damage appeared to be contained to downtown, where piles of debris sat at the base of some commercial buildings.
City Manager Steve Spears noted that while some damage was superficial, compromised foundations and other potential problems would be difficult to assess until daylight in the city of 7,900 about 50 miles northeast of Oklahoma City.
The quake struck at 7:44 p.m. Sunday and was felt as far away as Iowa, Illinois and Texas. The U.S. Geological Survey initially said Sunday's quake was of magnitude 5.3 but later lowered the reading to 5.0.
Oklahoma has had thousands of earthquakes in recent years, with nearly all traced to the underground injection of wastewater left over from oil and gas production. Sunday's quake was centered one mile west of Cushing — and about 25 miles south of where a magnitude 4.3 quake forced a shutdown of several wells last week.
"I thought my whole trailer was going to tip over, it was shaking it so bad," said Cushing resident Cindy Roe, 50. "It was loud and all the lights went out and you could hear things falling on the ground. It was awful and I don't want to have another one."
Cushing's oil storage terminal is one of the world's largest. As of Oct. 28, tank farms in the countryside around Cushing held 58.5 million barrels of crude oil, according to data from the U.S. Energy Information Administration. The community bills itself as the "Pipeline Crossroads of the World."
Frazier said two pipeline companies had reported no trouble as of late Sunday but that the community hadn't heard from all companies.
According to USGS data, there have been 19 earthquakes in Oklahoma in the past week. When particularly strong quakes hit, the Oklahoma Corporation Commission directs well operators to seize wastewater injections or reduce volume.
A 5.8 earthquake — a record for Oklahoma — hit Pawnee on Sept. 3. Shortly afterward, geologists speculated on whether the temblor occurred on a previously unknown fault.