A man suspected of unleashing a stabbing spree in and around downtown Colorado Springs early Monday was arrested after some of his victims helped to detain him, according to police.
Eight people were wounded in the attacks, which the Colorado Springs Police Department described as random as there was no known connection between the suspect and the victims.
Police first responded to reports of a stabbing downtown at about 1:30 a.m. and found two victims, according to police.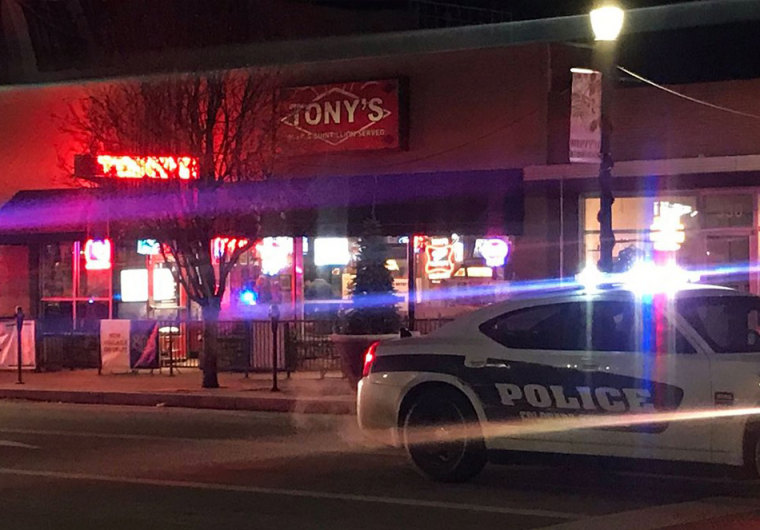 Witnesses told police that the attacker had fled on walking trails through America the Beautiful Park. Officers headed in that direction, and while they didn't find the man, they did discover more victims with stab wounds.
About an hour after the initial call, police were told that more people had been stabbed near a downtown bar called Tony's. Officers responded and found the attacker, who was being held down by some of the people he had attacked, police said.
The person, who has not been identified, was taken into custody.
Download the NBC News app for breaking news
The eight victims were treated at hospitals stab stab wounds. The extent of their injuries was unknown, police said.