Eight people were injured and a van and ambulance caught fire after a shooting that may have been a planned robbery attempt in Wellington, Colorado, on Thursday, local authorities said.
The gunfire did not strike any of the victims in the van, but the driver lost control of the vehicle when masked suspects from an SUV opened fire, according to the Larimer County Sheriff's Office's release on Friday evening.
The car then crashed and burned, and eight people were transported to the hospital for non-life-threatening injuries, according to the Sheriff's Office.
An ambulance that responded to the incident also caught on fire at the scene, but authorities say the cause of this fire was not related to the van fire. Why the ambulance caught under fire has not yet been determined, according to authorities.
Officials originally said in a release on X, formerly known as Twitter, that the suspect shot at another vehicle on a highway in a possible road rage incident, and initially reported that six people were injured.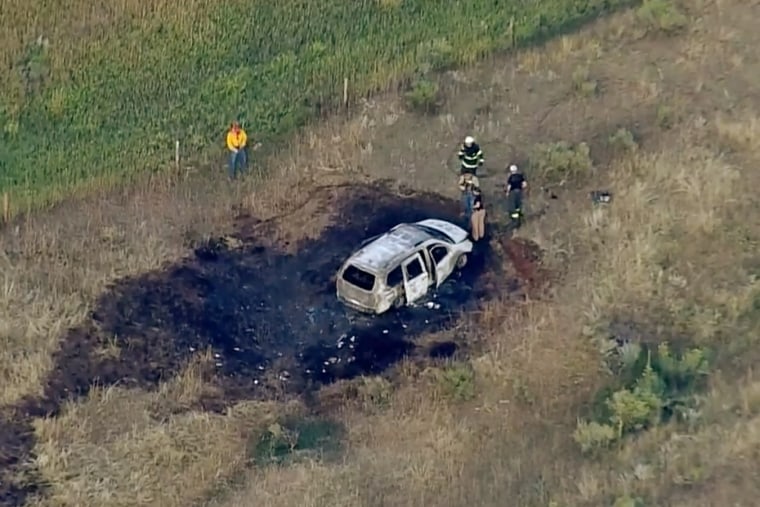 The suspect's car left the scene after the incident, according to the Sheriff's Office. The Colorado State Patrol did not immediately respond to an NBC News request for comment.
Authorities closed highways in the vicinity of the incident. The roads reopened after the fire was extinguished Thursday night, according to the Sheriff's Office.