Eight people — five of them children and teenagers — were shot as thousands ran for cover Monday during a festival in Martin Luther King Jr. Memorial Park in Miami on the day celebrating the civil rights leader's life, authorities said.
Two people were detained for questioning, and two weapons were recovered, Miami-Dade County police said. It wasn't known whether other subjects could be at large, said police, who described the investigation as "very active."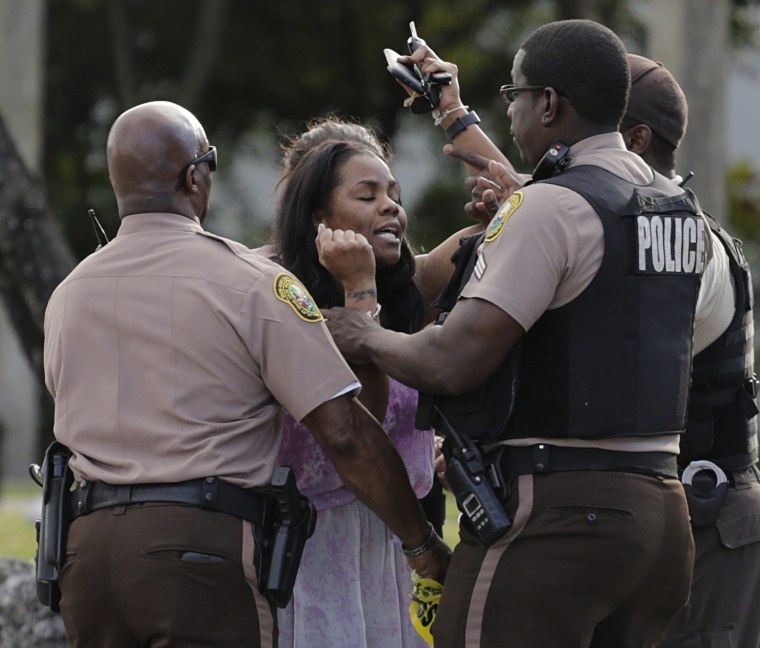 The eight victims were ages 11 to 30, police said. One of them, a 20-year-old man, was in critical condition.
Five others were listed as stable, with their conditions not reported. Two children were treated at the scene for superficial bullet wounds and were sent home with their parents.
Aerial video of the scene showed scores of law enforcement officials among hundreds of people in a North Miami street lined with booths and tents for the festival.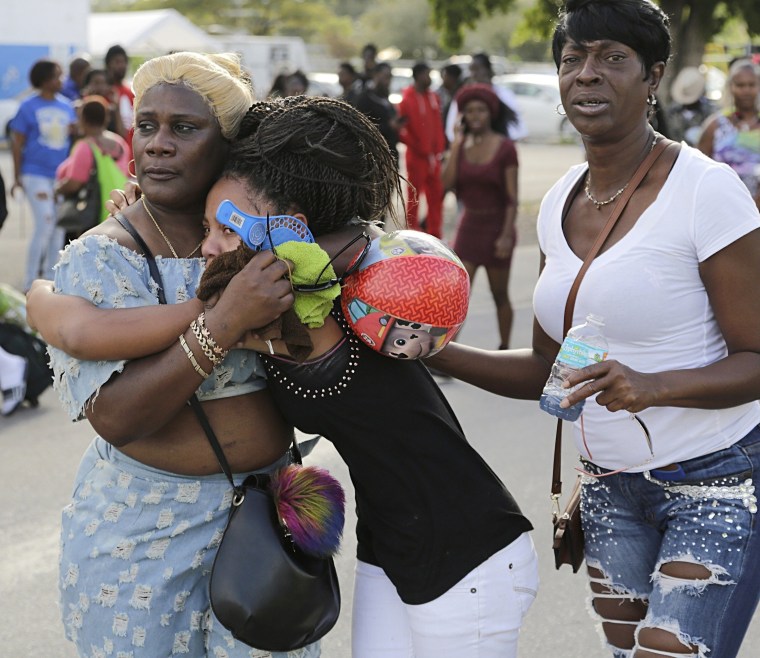 "I saw three girls, one boy," Gregory Boyd, a vendor at the festival, told NBC Miami. "They were crying. They were upset."
It also wasn't immediately clear whether the shooting was related to the holiday honoring King. But it occurred during a festival honoring King after the city's annual MLK Day parade.
Miami-Dade Police Director Juan J. Perez called the shooting a "shameful closing to the MLK Parade."
"Certainly not what the followers of Dr. King Jr. want out of our community," Perez said on Twitter.