The El Paso, Texas, retail area where a mass shooter opened fire Saturday, killing at least 20 people and injuring 26 others, is not only popular with local residents but also with shoppers from across the border.
The center was likely especially crowded with back-to-school shoppers a week before classes start in Texas, which is among the states to offer annual summer sales tax "holidays." From Aug. 9-11, Texas offers back-to-school promotions, exempting many items, including clothing, shoes, backpacks and other supplies, from state sales taxes.
On any given day, but particularly on weekends, it is not uncommon to see cars with Chihuahua, Mexico, license plates in the parking lots. Chihuahua is the Mexican state across the border that includes the city of Juarez. Police say most of the victims of Saturday's attack appear to have been at the Walmart near the Cielo Vista Mall.
"Cielo Vista is a big destination," said Alicia de Jong-Davis, who has lived in El Paso and across the border in its sister city, Ciudad Juárez. "It's a conglomerate of people not only at the mall at the different stores, all the places surrounding, like Walmart."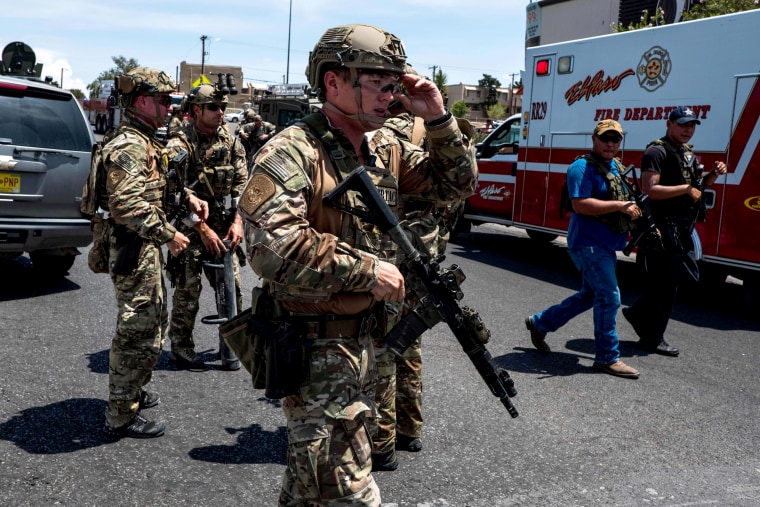 Residents of Mexico typically hold passes allowing them to cross the border to shop and conduct business in the United States. The retail site on the border is so connected to this exchange of commerce that when President Donald Trump began espousing hard-line immigration policies, the retail area experienced a decline in the number of customers from Mexico.
But it still attracts many shoppers.
De Jong-Davis said one of her nieces works in the retail center, and her first reaction after hearing of the shooting was to find out whether her niece was safe. She was. De Jong-Davis then began thinking about how El Paso has been trying to counter the rhetoric by the president and others who have characterized it as unsafe.
"As you may recall, El Paso has been regarded one of the safest cities," de Jong-Davis said. "One of the things that came to my mind was, 'Uh oh, there goes our label as the safest city.'"
El Paso was ranked the sixth safest metro city in 2019 by Safewise.com, a review and comparison website. It trailed Virginia Beach, Virginia; Honolulu; Lexington, Kentucky; Anaheim, California; and San Diego. SafeWise.com researchers cited El Paso's "vibrant communities that are committed to safety and lending a hand," in its ranking.
The safety of El Paso came into focus earlier this year after Trump attributed its drop in crime to the construction of a barrier along the border.
At his State of the Union address in February, Trump said El Paso "used to have extremely high rates of violent crime — one of the highest in the country, and considered one of our nation's most dangerous cities. Now, with a powerful barrier in place, El Paso is one of our safest cities."
The remarks were rebuked by El Paso Mayor Dee Margo, who said the city was never one of the most dangerous in the country.
"We've had a fence for 10 years and it has impacted illegal immigration and curbed criminal activity," Margo said in February, adding that it is not the sole deterrent. "Law enforcement in our community continues to keep us safe."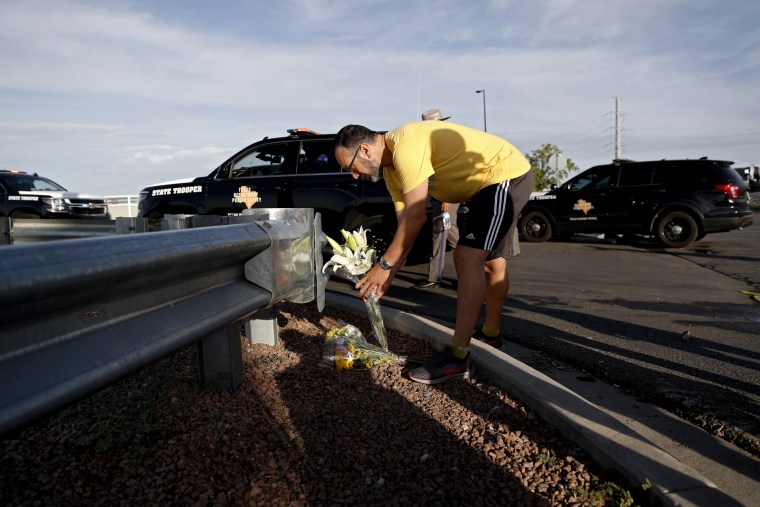 El Paso's crime rate had been dropping for years when construction on the border fence began in 2008. The crime rate rose during construction and in the year after completion of a fence, according to an analysis of FBI crime data by The El Paso Times.
Alberto Halpern, who lives near the shopping center and previously worked for the county, said he answered texts all day Saturday from concerned family members and friends around the country.
Halpern said he is experiencing what so many other residents of communities that have been the site of mass shootings go through — wondering how a massacre could happen in his relatively safe community.
On Saturday, Halpern said he expressed disbelief to a friend who lives in the U.S. but is originally from Germany, telling her, "I can't believe this is happening here."
He said she responded, "Why not? It's only a matter of time before it happens in all these communities. It happens all over the U.S., and it's a matter of time before it happens in your hometown."
Halpern said: "I hope that is not the reality, but it feels like it."