The man accused of gunning down nearly two dozen Walmart shoppers in Texas has been open with authorities, willingly giving detectives answers about one of the worst mass murders in U.S. history, officials said Sunday. Federal prosecutors are treating it as a case of domestic terrorism.
While El Paso police Chief Greg Allen declined to elaborate on what kind of statements the suspect, Patrick Wood Crusius, 21, had made to investigators, he said Crusius has been speaking freely.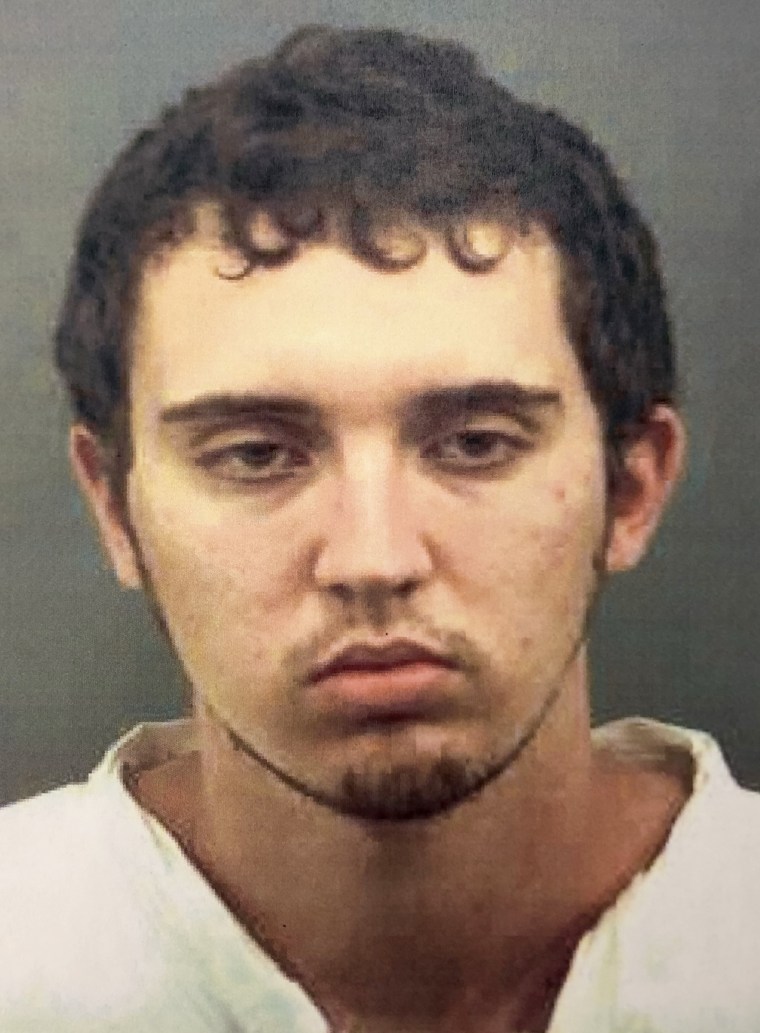 "He was forthcoming with information," Allen told reporters. "He basically didn't hold anything back. Particular questions were asked and he responded in the way it needed to be answered."
Prosecutors said Sunday they'll seek capital punishment against Crusius, who was arrested shortly after the shooting began in which 20 were killed and 26 wounded at a crowded Walmart, filled with customers stocking up on back-to-school goods, at about 10:30 a.m. Saturday.
"He is eligible for the death penalty. We will seek the death penalty," El Paso District Attorney Jaime Esparza told reporters. "The loss of life is so great we have never seen anything like this in our community."
The county prosecutor said El Paso residents demand justice.
"Like the bright sunshine today, that is us," Esparza said. "We are really a good, loving community, but we will hold him accountable."
Moments later, the U.S. attorney for the Western District of Texas, John Bash, said his prosecutors were investigating Crusius "with a view towards bringing federal hate crime charges ... and federal firearms charges which carry a penalty of death."
The suspect posted a diatribe against immigrants just before the shooting, a senior law enforcement official has told NBC News. He railed against immigrants in Texas and pushed talking points about preserving European identity in America.
El Paso, the nation's 22nd largest city with an estimated population of 682,669, is more than 80 percent Hispanic or Latino, according to U.S. census data.
"We are also treating this as a domestic terrorism case," Bash said. "This meets it and appears to be designed to intimidate a civilian population, to say the least. We're treating it as a domestic terrorism case and we're going to do what we do to terrorists in this country, which is to deliver swift and certain justice."
President Donald Trump thanked police in El Paso and Dayton, Ohio, where nine people were slain early Sunday morning, for their fast response.
"Hate has no place in our country and we're going to take care of it," Trump said on Sunday, promising to make more detailed statements on the killings on Monday.
In his brief comments to reporters, Trump didn't address gun violence — but did chalk up the attacks to mental illness.
"This is also a mental illness problem," he said of the El Paso and Dayton shooters. "These are really people who are very very seriously mentally ill."
Crusius, of Allen, Texas, reportedly purchased the murder weapon legally, Rep. Veronica Escobar, D-Texas, told NBC El Paso affiliate KTSM on Sunday.
The suspect was being held on capital murder charges, according to El Paso jail records.
Police said they started removing bodies from the Walmart on Sunday.
When asked to describe the carnage at the scene, Allen said he couldn't possibly paint an accurate picture. He could only speak of the smell of death.
"When I first got into this job I never knew there was an odor to blood. There is," Allen said. "And until you firsthand see that, my description of it as far as horrific would be under-serving as far as what that scene looks like."