An elderly woman hit the gas instead of her brakes and plowed into an outdoor dance floor Sunday night near Cleveland, injuring herself and eight other people, two of them seriously, police told NBC News.
The 74-year-old woman, who wasn't identified, could face charges including reckless driving, vehicular assault and vehicular homicide, Parma Heights police Sgt. Steve Scharschmidt said.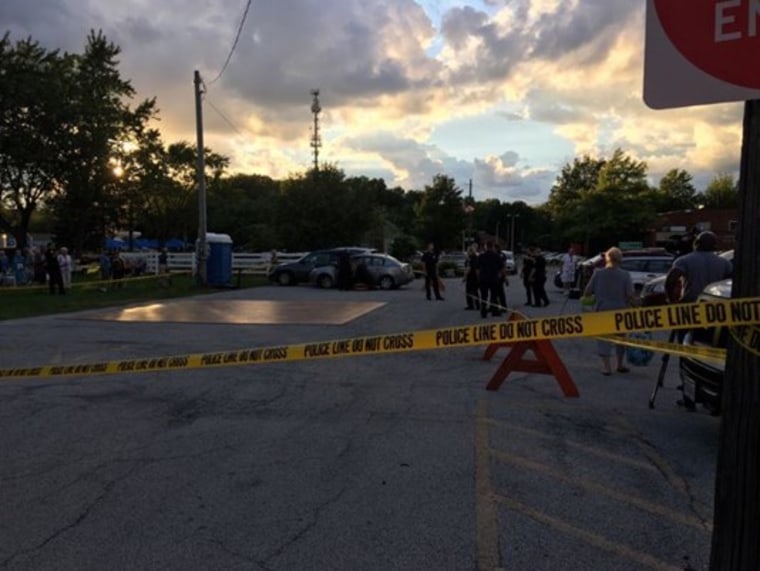 The accident happened about 7 p.m. ET at a "Rat Pack"-themed summer concert for about 100 elderly residents at Greenbriar Commons in Parma Heights, about 10 miles south of Cleveland, police said. All of the victims are in their 60s and 70s, police said.
The woman was hurrying as she was leaving the concert because another car was waiting to take her parking spot, Scharschmidt said. She thought she was hitting her brakes, but she hit the gas, he said.
"As she's backing up, she's backing right into the dance floor," where about a dozen people were dancing, Scharschmidt said.
Eight people were hit, Scharschmidt said. Three were treated and released from a hospital. Two were reported to have been seriously injured, one of them listed as stable with a compound fracture and the other with a spinal fracture and a brain injury.
Conditions of the three other people who were hit weren't reported.
After the accident, the driver panicked and struck a telephone pole and a second vehicle, Scharschmidt said. She was also treated at a hospital for undisclosed injuries.
"She was just hitting everything," Scharschmidt said. "The people were just stunned. The band stopped playing."