The woman convicted of helping to kidnap Elizabeth Smart will be released from prison next Wednesday, the Utah Board of Pardons and Parole announced Tuesday — in a surprise reversal of a previous decision.
Wanda Barzee, 72, will be released from Utah State Prison on Sept. 19.
Barzee was first sentenced in 2010 to 15 years in federal prison for assisting in the 2002 abduction of Smart. When she was released from federal prison in 2016, however, she was sentenced to another 1-15 years in state prison on a felony charge for a separate attempted abduction of Smart's cousin about a month after the first kidnapping.
In June of this year, Barzee's attorney argued that the time his client spent in federal prison should be credited toward her state sentence, but the parole board denied the request in July and set the end of Barzee's sentence for January 2024.
But on Tuesday, in an unexpected reversal, the board said Barzee would be released in a little more than a week.
"The Board of Pardons and Parole had previously operated under the understanding, that the six years Ms. Barzee spent in federal prison did not count toward her state sentence. However, a recent legal review of the state sentence, statutes, and case law has made clear that the federal time does count toward her state sentence," said a statement from the Board.
"The Board of Pardons and Parole does not have legal authority to hold Ms. Barzee beyond September 19, 2018."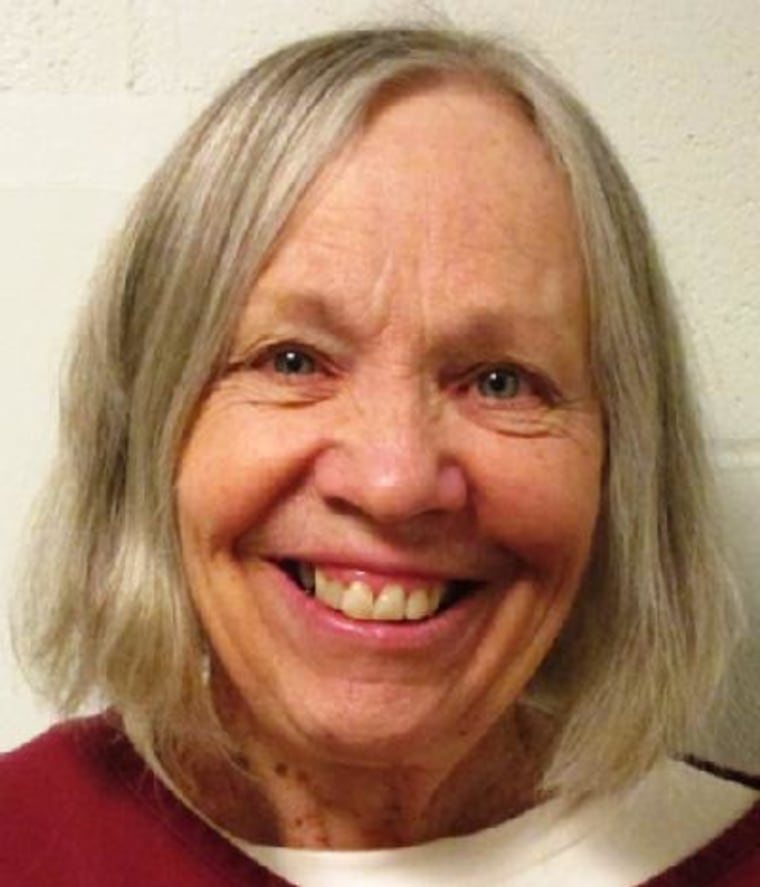 After a June parole hearing for Barzee, the Board said they would consider a subsequent hearing for her if she underwent a mental health evaluation. During the hearing, which Barzee didn't attend, Board member Angela F. Micklos said Barzee had refused to meet with a psychologist the month before. Greg Johnson, director of administrative services at the Board, told NBC News he couldn't comment on whether or not Barzee had agreed to the evaluation before Tuesday's decision.
Smart said in a statement that she was "surprised and disappointed" to hear of Barzee's impending release.
"It is incomprehensible how someone who has not cooperated with her mental health evaluations or risk assessments and someone who did not show up to her own parole hearing can be released into our community," Smart continued.
"I appreciate the support, love and concern that has already been expressed and will work diligently to address the issue of Barzee's release as well as to ensure changes are made moving forward to ensure this doesn't happen to anyone else in the future."
Smart was snatched from her bedroom at knifepoint by former street pastor, Brian David Mitchell, and held captive for nine months. The country became transfixed with the 14-year-old's disappearance and the resulting flurry of media reports.
She was rescued after people saw her in Sandy, Utah, with Mitchell and Barzee, who had been identified as suspects in the abduction.
Smart testified in 2009 that Mitchell raped her on a daily basis during the nine months she was held by the pair, who were married. Mitchell is serving a life sentence after he was convicted in 2010 of one count of aggravated kidnapping and one count of illegally transporting a minor across state lines for sexual purposes.
Barzee's attorney, Scott Williams, said his client would not be on state parole, but would still be under federal supervision, according to NBC affiliate KSL.
Smart, now 31, is married and pregnant with her third child. She founded the Elizabeth Smart Foundation, which is dedicated to child safety. She also wrote a book about her horrific experience.