Tesla CEO Elon Musk showed off his company's new electric Cybertruck again Sunday, and this time no sledgehammers or broken windows were in sight.
Instead, Musk tweeted a video of the spacey-looking silver vehicle hauling a Ford F150 up a hill.
The video came three days after the truck's disastrous rollout at Tesla's design studio in Southern California.
The vehicle's windows were promoted as "armor glass," and in an effort to showcase their strength, the company's chief designer swung a sledgehammer at its doors. Then, he hurled a steel ball at both driver's side windows.
The demo didn't go as planned.
Both windows shattered, and Musk, standing on stage before a crowd, didn't have answers.
"We threw wrenches, we threw everything," he said to laughter. "We even literally threw the kitchen sink at the glass, and it didn't break."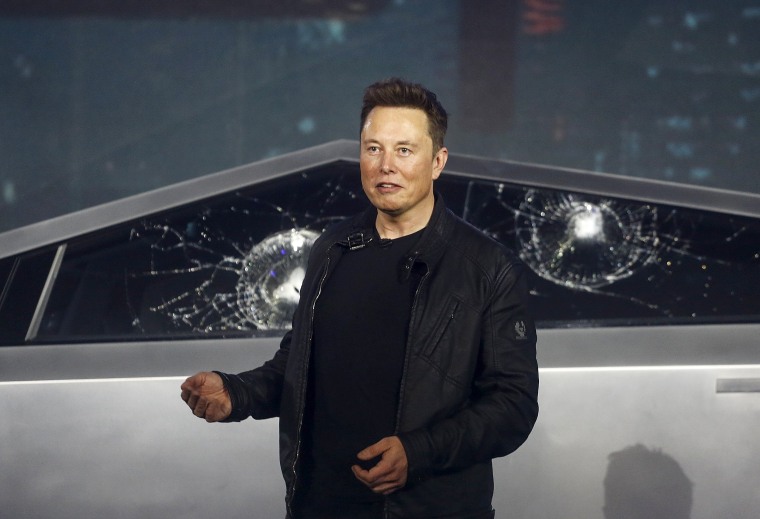 By Monday, he'd gotten to the bottom of it.
"Sledgehammer impact on door cracked base of glass, which is why steel ball didn't bounce off," he tweeted. "Should have done steel ball on window, *then* sledgehammer the door."
The truck is Tesla's sixth vehicle since it was founded in 2003, and its most experimental, according to CNBC. It will be competing in a market against the Ford F Series, which has been the best-selling pickup for more than 40 years in the U.S., followed by GM's Chevrolet Silverado.