Senior law enforcement sources on Monday named roommates Elton Simpson and Nadir Soofi as the men suspected of opening fire on a contest for drawings of the Muslim Prophet Muhammad in Texas.
The sources said their apartment in Phoenix was being searched.
Federal agents were also looking into whether the suspects carried out the attack on their own or had ties to international terror groups.
Simpson was known to the FBI and was convicted of lying to federal agents five years ago about his plans to allegedly join a terror group in Africa.
But a judge ruled that the government had only established that Simpson lied about his plans to go to Somalia, and that prosecutors had failed to prove he planned on joining a terror group when he got there.
The two attackers used assault rifles on Sunday night when they opened fire at a contest for drawings of the Prophet Muhammad in Texas, police said. The gunmen hit a school security guard before they were subdued by a police officer, and fired on by nearby SWAT officers. A spokesman for the Garland Police Department, Officer Joe Harn, told The Associated Press Monday night that police didn't know who fired the fatal shots.
Harn said authorities were still investigating a motive and were looking into whether it was a terrorist attack.
The name of the officer who initially took down the gunmen was not immediately released. "He did what he was trained to do," Harn said. "Under the fire that he was put under, he did a very good job. And probably saved lives."
The gunmen got out of their car brandishing their assault rifles, Harn said. They opened fire on Sunday night at the inaugural Muhammad Art Exhibit, which offered a $10,000 prize for cartoons of the Islamic prophet.
Such a depiction of Muhammad is considered blasphemous by many Muslims. The event was sponsored by the American Freedom Defense Initiative, which is classified by the Southern Poverty Law Center as an anti-Islam hate organization.
Pamela Geller, the executive director of the American Freedom Defense Initiative, wrote on her website: "This is a war. This is war on free speech. What are we going to do? Are we going to surrender to these monsters?"
About 200 people attended the event in Garland, a Dallas suburb. The gunmen drove up as it was drawing to a close. The school district security guard was Bruce Joiner.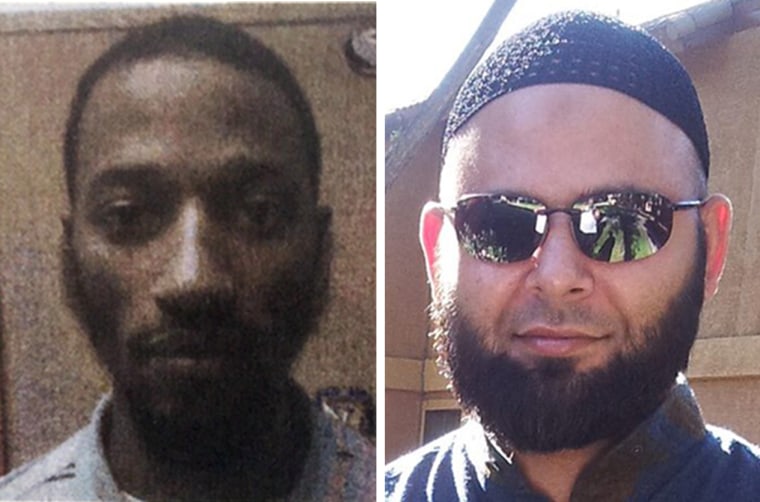 IN-DEPTH
— Michael Kosnar and Erin McClam