He eluded police for more than six years, ransacking cabins across a wide swath of Utah as he trekked hundreds of miles alone on his snowshoes with a rifle slung over his shoulder.
After authorities caught him last year, he continued his solitary ways in court as he fired his defense attorney and defiantly told a judge he would represent himself against a host of state and federal burglary and theft charges.
But on Monday in a courtroom in St. George, Troy James Knapp, known by many as the "Mountain Man," was sentenced to 10 years and six months in prison. Knapp agreed to a plea deal on federal weapons charges that stem from him firing shots at agents during his capture in April 2013.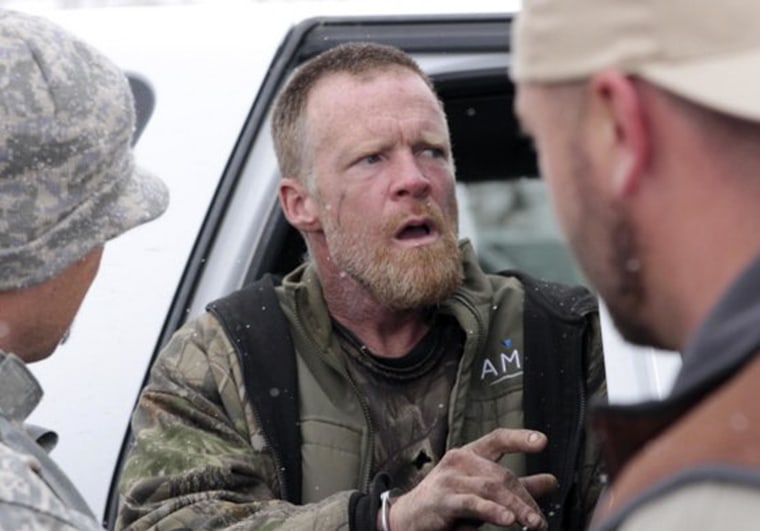 Knapp, 46, will next go before a state judge Monday where he's scheduled to take plea deals from seven Utah counties where he is charged with burglary-related crimes. Details of the plea deals are not being disclosed, but he's charged with more than 40 burglary-related crimes dating back to 2009.
U.S. Assistant Attorney Matthew Bell said Knapp has been cooperating with authorities since agreeing to the plea deal this spring, helping them find 16 weapons he had stored away in four locations in four different counties. That included 13 handguns, two rifles and 1 one shotgun, Bell said.
Authorities say Knapp began a string of cabin burglaries across southern and central Utah in 2007.
Knapp is set to take individual plea deals for each county, but prosecutors in the seven counties have been working together to make sure everybody is on board with the package of deals, said Sanpete County Attorney Brody Keisel.
He's charged in Beaver, Emery, Garfield, Iron, Kane, Sanpete and Sevier counties.
If the deals go through as expected, it will signal the end of what could be the final chapter in the mysterious story of an unknown California fugitive who became a sensation in Utah as he raided cabins, stealing guns, whiskey and supplies.
Since his arrest, prosecutors have been eager to tamp down the notion that Knapp was some sort of folk hero by insisting Knapp is nothing more than a criminal living off others for years.
- Associated Press