The man alleged to have sent a letter to President Obama that tested positive for the poison ricin has been charged with threatening President Obama. The Justice Department announced the charges against Paul Kevin Curtis, 45, on Thursday.
Curtis, who has worked as an Elvis impersonator, was arrested on Wednesday as a suspect in the mailing of the suspicious letters to the president and U.S. Senator Roger Wicker, a Republican from Mississippi.
Wicker told reporters Thursday that he had once hired Curtis to perform as the hip-swiveling King of rock and roll at a party.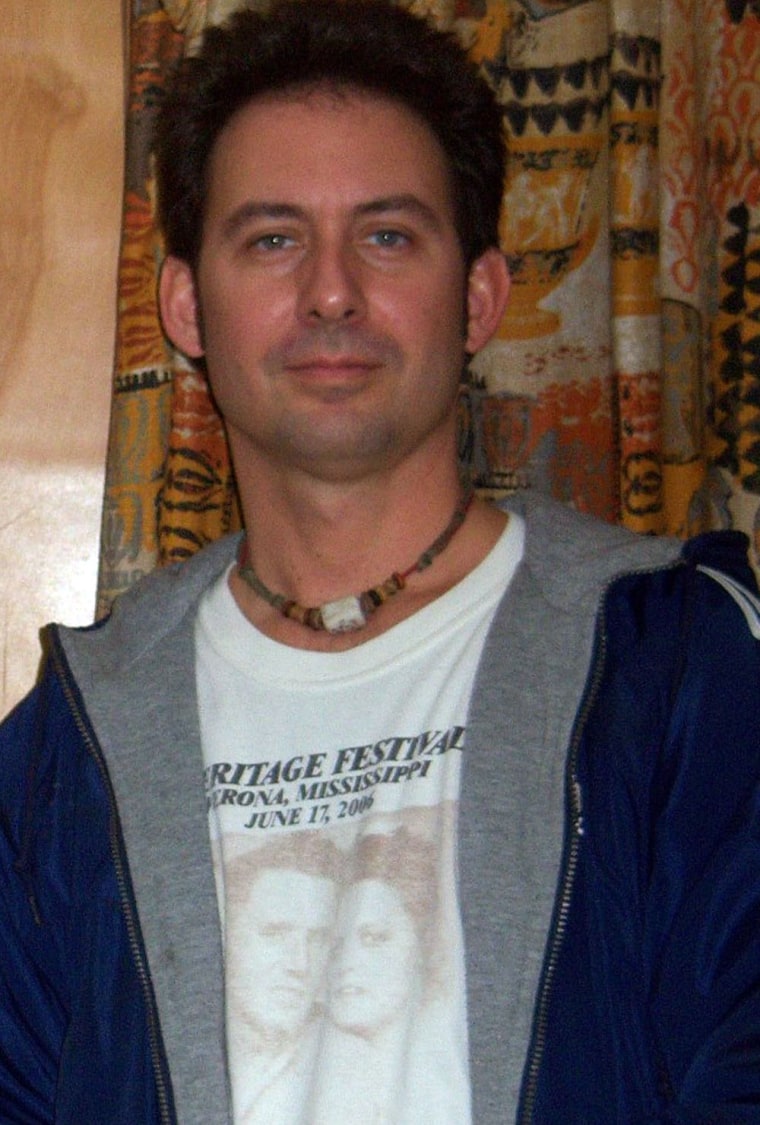 "I have indeed met him," Wicker said. "He was very entertaining."
"He was more stable then," Wicker added.
An FBI bulletin obtained by NBC News on Wednesday indicated that both letters contained identical closing statements.
The letters, which were postmarked April 8, 2013, out of Memphis, Tenn., ended with the phrase, "to see a wrong and not expose it, is to become a silent partner to its continuance." The letters were also signed the same: "I am KC and I approve this message."
Curtis was arrested at his Corinth, Miss., home at 5:15 p.m. local time on Wednesday after a sweeping investigation involving federal, state, and local law enforcement. He could face a maximum of 15 years in prison and $500,000 in fines if convicted on the charges, according to the Justice Department. He is expected to appear in Oxford, Miss., district court later Thursday.
In a statement released by Curtis' brother, Jack, his family said they were "distraught to learn of the claims being made."
But, they added, "we are, however, far too familiar with Kevin's lengthy history of mental illness.  For years, our family has struggled to obtain medical assistance for Kevin, who has been diagnosed as bipolar."
They said they they were able to get Kevin to take medication three years ago, but he recently stopped.
"Sadly, we have been informed there is no legal way for us to force him to follow his doctors' instructions," the statement read. "When Kevin is taking his medication as prescribed, he is a loving, compassionate person."
The suspicious letter addressed to President Obama was flagged at an off-site White House mail-processing facility.
Sheriff Jim Johnson of Lee County, Miss., said that a third letter received by a Mississippi judge on April 10 included "wording that was of interest" as well as some "suspicious content." The typewritten letter with no return address was postmarked from Memphis.
Two federal officials said late on Wednesday that initial laboratory tests on the material in the letters had shown some levels of ricin, but that the results were inconclusive.
On Thursday the FBI said that further laboratory testing confirmed the presence of ricin in the letters. Further forensic exams were being conducted.
In a statement released Wednesday, Wicker thanked authorities for their efforts.
"Gayle and I want to thank the men and women of the FBI and U.S. Capital Police for their professionalism and decisive action in keeping our family and staff safe from harm," the statement said.
A dangerous substance made from castor beans, ricin can kill in 36 hours, and does not have an antidote. An FBI official told NBC News that the agency did not initially believe the letters bore any connection to the Boston Marathon bombings on Monday, which killed three people and injured more than 176.
Please check back for more on this breaking news story.
NBC News' Kristen Welker and Erin McClam contributed to this report.
Related: