Updated at 11:33 a.m. ET:  Three people are dead after an employee shot and killed two coworkers before turning the gun on himself at a New Jersey supermarket Friday morning, authorities said.
Police said the shooting happened Friday just before 4 a.m. inside a Pathmark grocery store on Route 9 in Old Bridge, N.J., a suburb about 25 miles from New York.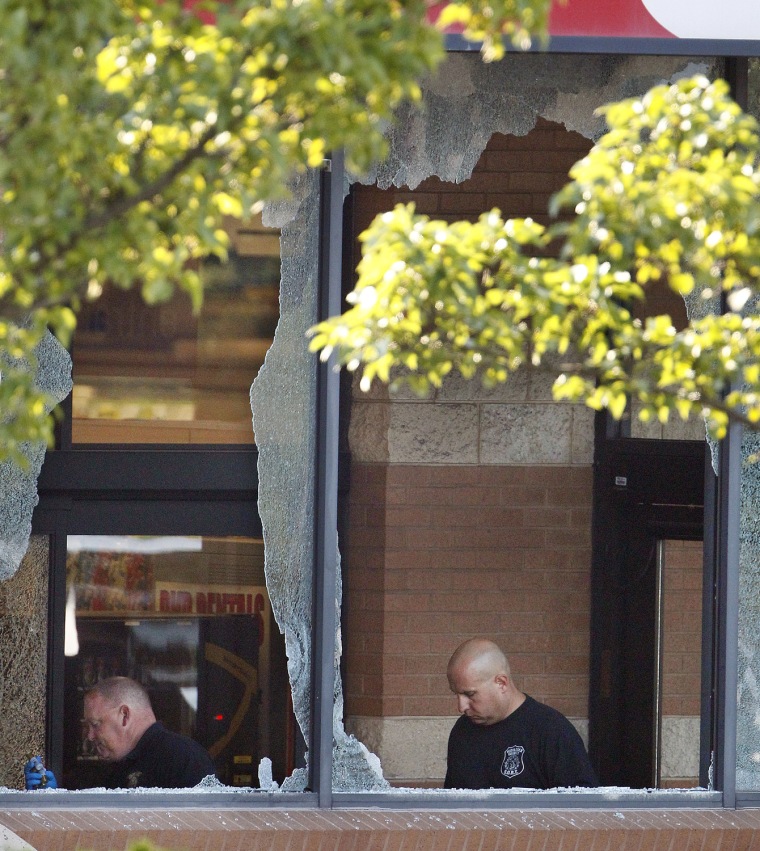 The victims were an 18-year-old woman and a 24-year-old man, both from Old Bridge. The gunman, Terence S. Tyler, was 23 years old. All three were working the night shift at the Pathmark with 12 to 14 other employees. The store was closed at the time, scheduled to open at 6 a.m.
Get the latest on the supermarket shooting from BreakingNews.com
Police believe the suspect may have gotten into an argument with a coworker at the Pathmark before he allegedly left the store around 3:30 a.m., and retrieved an AK-47 and a handgun from his car.
Store employees told authorities that when they saw the suspect returning with weapons, they locked the doors to the supermarket. The gunman then shot out the windows and went inside and fired at least 16 shots at different places in the store, police said, killing two people. He then killed himself.
Police said the victims were not necessarily targeted. They are currently investigating the motive for the shooting. Some employees ran out of the back of the store to escape.
No shots were fired by police when they arrived to the scene.
See more coverage from NBCNewYork.com
Tyler was a former Marine, who earned several medals for his service between March 2008 and February 2010. At the time of his discharge, he achieved the rank of Lance Corporal. He was an Old Bridge resident and had been working at the Pathmark for about two weeks. Police said Tyler may have had a history of depression and mental illness.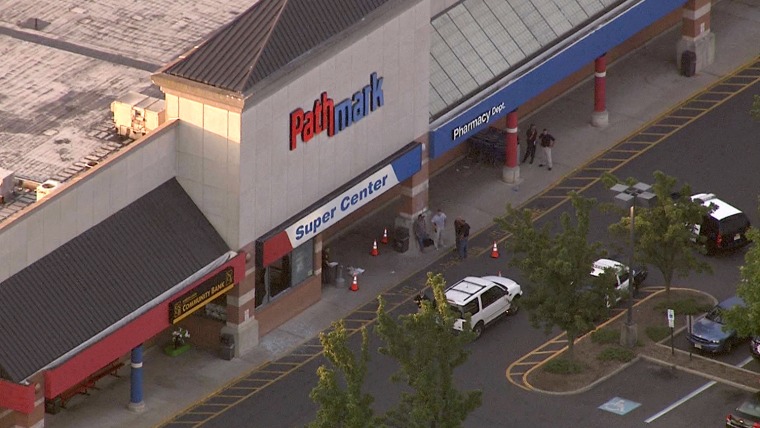 Employees who were in the store at the time of the shooting congregated later in the morning outside a TGI Friday's restaurant in the shopping center where the supermarket is located.
New Jersey Transit closed its nearby park-and-ride lot, the Associated Press reported.
News chopper footage showed heavily armed police on the ground outside the supermarket and several windows broken. 
SWAT teams had set up a command post in the parking lot of a nearby restaurant.
The store was closed Friday. Pathmark officials had no immediate comment on the shooting.
NBC News' Jonathan Dienst, Brynn Gringras and Brian Thompson contributed to this report.
More content from NBCNews.com: