Congressional Democrats have demanded an independent investigation into allegations that a senior Environmental Protection Agency official interfered politically with congressional testimony by one of the agency's top scientific advisers.
In testimony before a House science subcommittee on May 23, the scientist, Deborah Swackhamer, chairwoman of the EPA's Board of Scientific Counselors, raised numerous concerns about what she saw as a political agenda at the EPA to "marginalize" and "politicize" scientific data used to shape agency policy since Scott Pruitt was confirmed as the agency's administrator in February.
As attorney general of Oklahoma, Pruitt sued the agency he now heads several times, and he wrote in 2014 that the "debate" over global warming "is far from settled."
In both her written and her live testimony before the subcommittee of the House Science, Space and Technology Committee, Swackhamer stressed that she was speaking as a private citizen and an independent scientific expert, not in her role as head of the EPA advisory committee.
But internal EPA emails published this week by Republicans on the committee show that before the hearing, Ryan Jackson, Pruitt's chief of staff, sent a memo saying, "I need to contact Ms. Swackhammer [sic] as soon as possible to get a copy of her testimony and discuss her question period before the Science Committee."
Swackhamer responded that she wouldn't be representing the EPA at the hearing and that she wouldn't "cross the line" by revealing any non-public information.
Then, the day before her committee appearance, Jackson sent Swackhamer two emails informing her that he'd obtained and reviewed her prepared testimony — even though it had already been submitted to the committee and was under embargo. An attachment to one of the emails included a list of official EPA "talking points" that she should adhere to. The attachment itself wasn't made public.
A spokesperson for the EPA told NBC News late Wednesday: "It is customary for the office of general counsel and the chief of staff to provide guidance to an EPA employee testifying in front of Congress, including the importance of providing factual information and to clarify if they are speaking as an individual, rather than on behalf of the agency."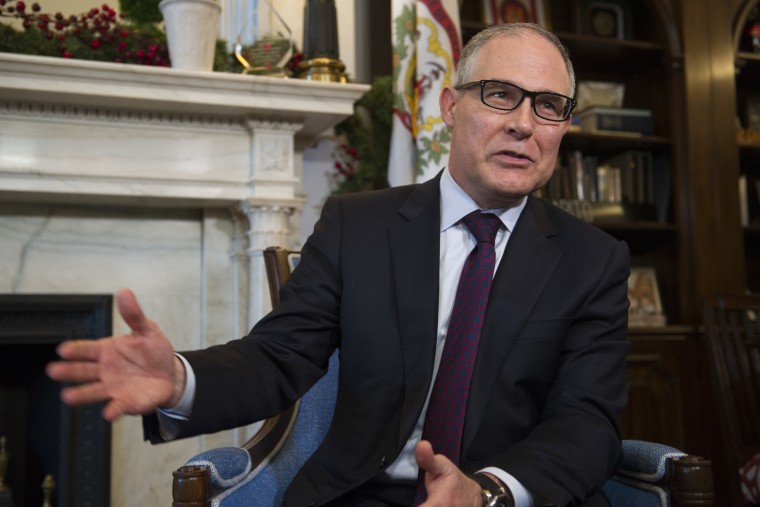 In a letter (PDF) to Arthur Elkins, the EPA's independent inspector general, the ranking Democrats on the full committee and on the Science subcommittee — Eddie Bernice Johnson of Texas and Suzanne Bonamici of Oregon, respectively — alleged this week that Jackson's emails "were inappropriate and may have violated federal regulations."
The letter was also signed by Don Beyer, D-Virginia, the ranking Democrat on the full committee's oversight subcommittee.
"The right to communicate with Congress is guaranteed," they wrote, adding: "Attempting to interfere with or obstruct the testimony of any individual to the U.S. Congress is a matter that should be taken extremely seriously and we trust that you will conduct a thorough investigation of the matter."
The specific point of contention involves the EPA's decision not to renew the terms of nine members of Swackhamer's advisory committee — half of the entire panel.
In response to questions from committee members, Swackhamer repeated several times that Pruitt had the "absolute right" to determine the makeup of the committee, but she said Wednesday night on MSNBC's "The Rachel Maddow Show" that the decision was crippling in the meantime.
"We're sort of in suspended animation because all of our future meetings have been canceled," Swackhamer said. And the meetings were canceled, she said, because there aren't enough "warm bodies" left on the advisory board.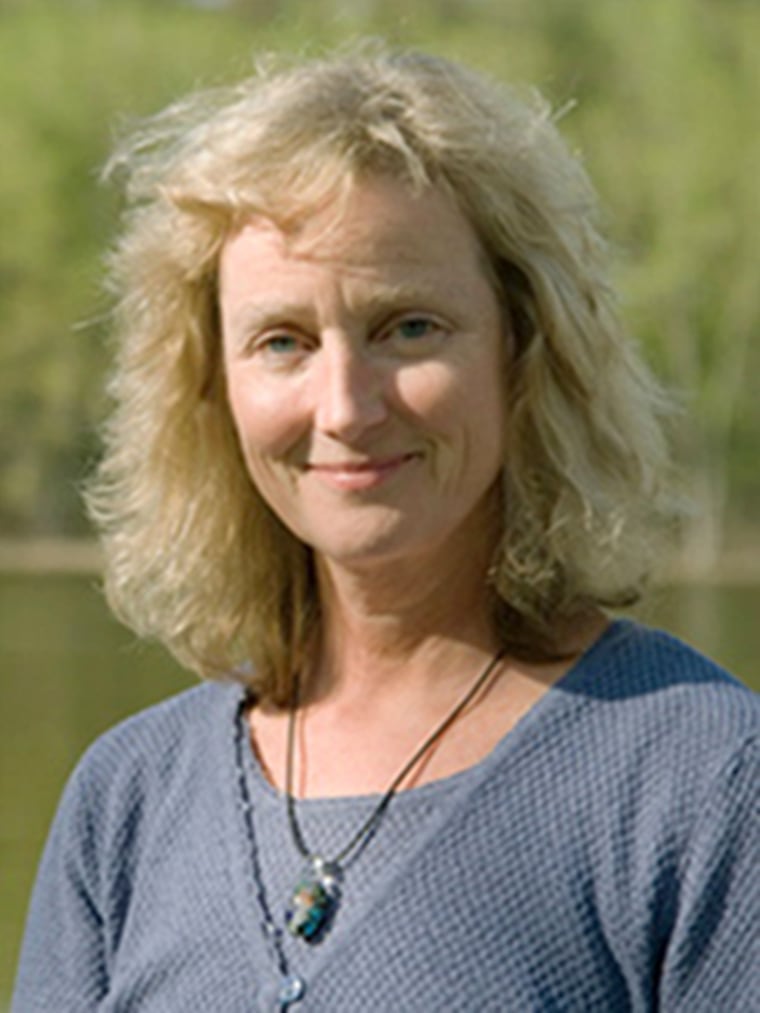 Swackhamer said she felt "intimidated" by the correspondence.
"I kept getting these emails, and then I got that final email: We want you to change your testimony," she said, asking: "Who are they to tell me about my testimony?"
In a statement releasing the correspondence, Lamar Smith, R-Texas, chairman of the Science, Space and Technology Committee, accused Johnson, Bonamici and Beyer of seeking to "hijack committee hearings for their own politically motivated agenda."
Smith said the correspondence showed that Swackhamer "failed to adhere to EPA processes for reviewing testimony" and that Jackson "sought only to clarify a point in Swackhamer's testimony regarding Administrator Pruitt's decision to evaluate the [advisory council's] membership."
Swackhamer wrote in one of her replies that she had, in fact, cleared her testimony with the EPA's science office.
In her May testimony, Swackhamer — an emerita professor of science, technology and public policy and co-director of the Water Resources Center at the University of Minnesota — lamented what she characterized as EPA leaders' campaign to skew raw science to push a political agenda.
"My concern is that the science that is needed to develop good environmental policy, whether it's done at the state or federal level, will simply not be available if the path that we're going down currently continues to be followed," she said.
"My personal fear is that the actions taken at the federal government [level] are, in fact, diminishing the role of science," she said. "Certainly, they're not celebrating the role of science."
CORRECTION (June 28, 2017, 9:20 p.m. ET): An earlier version of this article misidentified the legislators who released the emails between Swackhamer and Jackson. It was Republicans on the House science committee, not Democrats.