The man accused of killing a Pennsylvania state trooper was convicted of all counts by a jury on Wednesday and now faces the death penalty — more than two years after he led law enforcement on a nearly 50–day manhunt.
Eric Frein was convicted on a total of 12 charges, including first-degree murder, terrorism and weapons of mass destruction. His trial now enters the penalty phase, where jurors will have to decide between a death sentence or life in prison.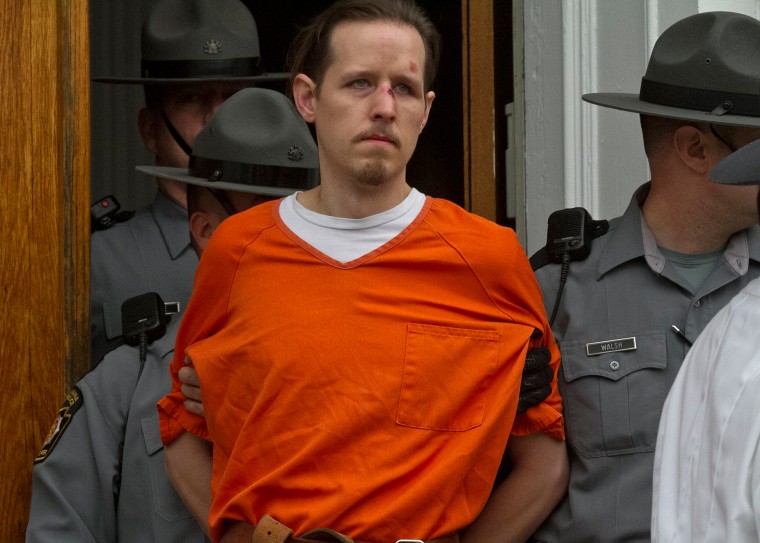 Frein, 33, who authorities say was an anti-government survivalist, was on trial for the killing of state Cpl. Bryon Dickson and wounding trooper Alex Douglass in Sept. 2014 during a sniper attack on a police station during a shift change.
Nearly 1,000 members of law enforcement participated in the six-week manhunt in the northeastern Pennsylvania woods before U.S. marshals captured Frein outside an abandoned airplane hangar.
He was captured about 30 miles from the barracks where he was accused of opening fire on the state troopers during a late-night shift change.
The penalty phase in the case will begin on Thursday.