An Oklahoma sheriff offered an apology on Monday to the family of Eric Harris, the unarmed man who was shot and killed by a reserve deputy who says he confused his gun for a Taser.
"We are sorry Eric was taken from you," said Sheriff Stanley Glanz of Tulsa County. "My sympathy goes out to that family."
The sheriff said his department was still trying to find all the training records for the reserve deputy, Robert Bates, a 73-year-old former insurance executive who volunteered with the department.
But the sheriff told reporters that it was proper for Bates to have been on the job on April 2. Bates had been providing backup for a sting operation.
Authorities have said that Harris was trying to sell a gun to an undercover officer, then fled on foot. Bates shouted, "Taser! Taser!" before firing his gun. He has been charged with second-degree manslaughter.
Glanz also said that the Oklahoma FBI office had completed an investigation and cleared the department of any civil rights violations. The Oklahoma FBI office did not immediately return a call from NBC News.
The sheriff said that he was not aware of any training records that had been falsified. The Tulsa World, citing anonymous sources, reported last week that some of the training records had been falsified.
A lawyer for Bates released some training records over the weekend, but a lawyer for the Harris family said those records did not prove that Bates was qualified.
The Harris family attorney, Dan Smollen, said during a Monday news conference that the records show no proof that Bates was certified to use the .357 revolver that killed Harris. Smollen also said the records didn't indicate that Bates completed the proper field training to be a reserve deputy but did show that in 2012 Bates only completed one hour of the two hours required for mental health training.
Bates said on TODAY last week that he was fully qualified. He also apologized to Harris' family.
The sheriff described Bates as a friend of about 25 years who had served as his insurance agent. He said that they had vacationed together once in the Bahamas.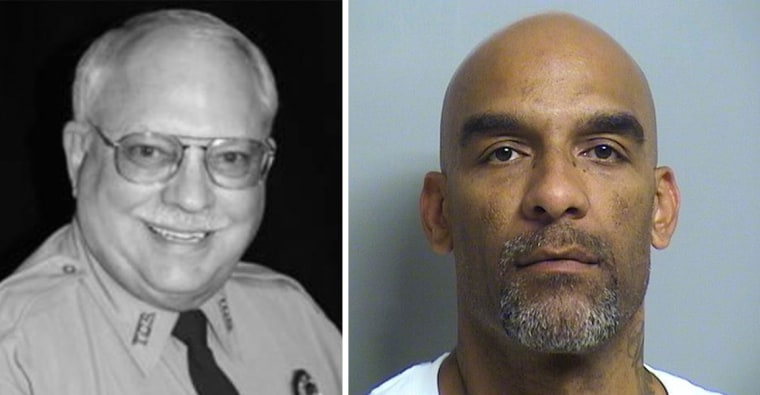 IN-DEPTH
— Erin McClam