Eric Holder, the former U.S. attorney general, will return as a partner at the law firm he had exited more than five years ago to join the Obama administration, according to a statement from the firm.
Holder, who ran the Justice Department from 2009 to 2015, will return to Covington & Burling. He was previously a partner there from 2001 to 2009, according to the firm.
He will "focus on complex investigations and litigation matters, including matters that are international in scope and raise significant regulatory enforcement issues and substantial reputational concerns," the firm said in the statement.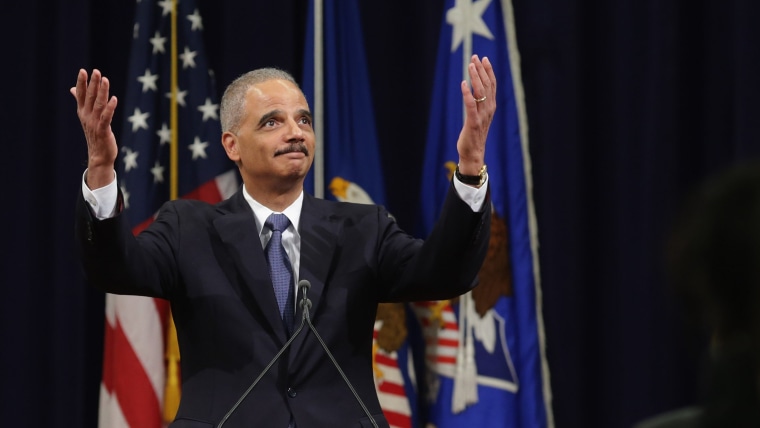 Holder said returning to the firm is "like coming home."
"I couldn't be happier to rejoin the firm and to have the opportunity once again to work with its exceptional lawyers and staff, for whom I have such high regard," he said. "I am returning to Covington for the same reasons that drew me to the firm in the first place — its commitment to excellence in the service of clients, a collaborative and team-oriented culture, and a dedication to pro bono and public service."
Holder is the third longest-serving attorney general in American history and the first black person to hold the post.