A man who escaped from a Mississippi jail over the weekend and is suspected in the slaying of a pastor while on the lam is believed to have been killed Wednesday in a shootout with police after he barricaded himself in a home in the central region of the state, authorities said.
A deputy was wounded in the exchange of gunfire, the Leake County Sheriff's Office said in a statement.
Hinds County Sheriff Tyree Jones told WAPT-TV of Jackson that Dylan Arrington, 22, who escaped from the Raymond Detention Center with three other inmates Saturday night, was involved in a shootout with police at a Leake County home, which caught fire during the gunbattle.
Jones' department manages the detention center Arrington escaped from. He told the station that since Tuesday night, authorities have gotten information Arrington was in the area.
Investigators believe Arrington fatally shot a pastor Monday night after the pastor pulled over to help Arrington after a motorcycle wreck, Jones told WAPT.
"There was an individual barricaded inside the residence that was believed to be Dylan Arrington," Jones said.
The Leake County Sheriff's Office said in a statement: "The suspect was located at the residence on 2511 Conway Rd early Wednesday morning. At around 7:10 a.m. the suspect shot from within his location in the home striking Investigator Horn in the lower right leg. Horn was transported to Leake Baptist where he was stabilized."
The incident ended about two hours later, the sheriff's office said.
Leake County is about 80 miles northeast of Hinds County.
Leake County Sheriff Randy Atkinson told WAPT that a resident at the home where Arrington is suspected to have barricaded himself returned to the home and said the escaped inmate was inside.
"That's when we covered both sides of the house, and that's when ... the individual started shooting from the residence, which struck my deputy," Atkinson said.
The pastor was identified as the Rev. Anthony Watts, 62.
Watts was shot and killed around 7 p.m. Monday on Interstate 55 after he pulled over to help a man who had wrecked a motorcycle. Police say the man shot Watts several times and stole his Red Dodge Ram. Watts died at the scene.
"Based on information gathered from investigators, the suspect ... fit the description of 22-year-old Dylan Arrington," Jackson Police Chief James E. Davis said.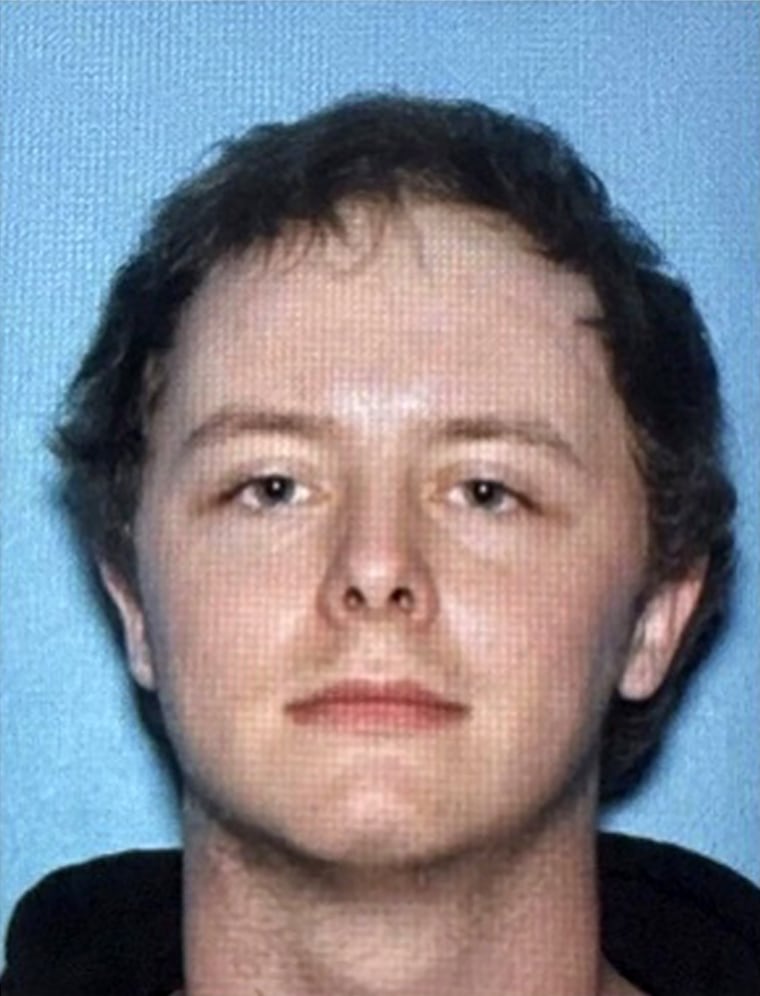 Watts was the head pastor of St. Mary Missionary Baptist Church in D'Lo, Mississippi, the Rev. Carl Burton, an assistant pastor at the church, told NBC affiliate WLBT of Jackson on Tuesday.
"He was a good man, willing to do anything for anybody. And he showed that every day of his life," Burton told the station.
Kristin Watts, Watts' daughter, said in a statement Wednesday that her dad meant everything to her. She affectionately called him "Paw," while his loving nickname for her was "Boo."
"I'm a daddy's girl to the core of me, but he made sure I knew how to do things on my own and was determined that I be an independent, self-sufficient woman. … He honestly did not deal with a lot of people, but he meant so much to so many," she said.
"Not only was he my dad, but he was also my pastor, and he knew how to balance both well. ... Many times us PKs [preachers' kids] are under a radar of perfection. He used to always tell me, 'You are not the preacher, and you need to live your life, but you know how to act, as well. Me and your mama raised you, but what you do with that is on you," she said.
"I didn't have to act like a saint, because he knew I was human. He instilled so much into me: my faith, my love for my family and my work ethic to work and never wait for a handout. I will miss him, and I know the days to come will seem very empty, but I know without a doubt where he is." 
Arrington, Casey Grayson, Corey Harrison and Jerry Raynes escaped Saturday night from the jail near Jackson through breaches in a cell and the roof. Jones said the men might have camped out on the roof before they fled and went their separate ways.
They were in custody on various felony charges, most involving theft. Arrington was charged with auto theft and illegal possession of a firearm, WAPT reported.
Watts' stolen Red Dodge Ram, which has tan trim and Cowboys stickers on the front and the back, was last seen heading south on I-55 in Terry, Mississippi, police said.
Jones said one of the prisoners stole a Hinds County Public Works vehicle, which was recovered later in a suburb of Houston. Investigators also believe a stolen Chevy Silverado is connected to the escape. None of the men had been captured Tuesday afternoon.
In July, a federal judge ordered a rare takeover of the jail after, he said, deficiencies in supervision and staffing led to "a stunning array of assaults, as well as deaths." In December, the 5th U.S. Circuit Court of Appeals stayed the order after the county filed a motion for reconsideration.