An escaped convict suspected of killing a Tennessee corrections employee was brought into custody Sunday after a four day manhunt.
Curtis Ray Watson, 44, who is serving a 15-year prison sentence for aggravated kidnapping, went missing Wednesday from his work detail at the West Tennessee State Penitentiary in Henning. The Tennessee Department of Corrections tweeted Sunday morning that Watson was found and captured.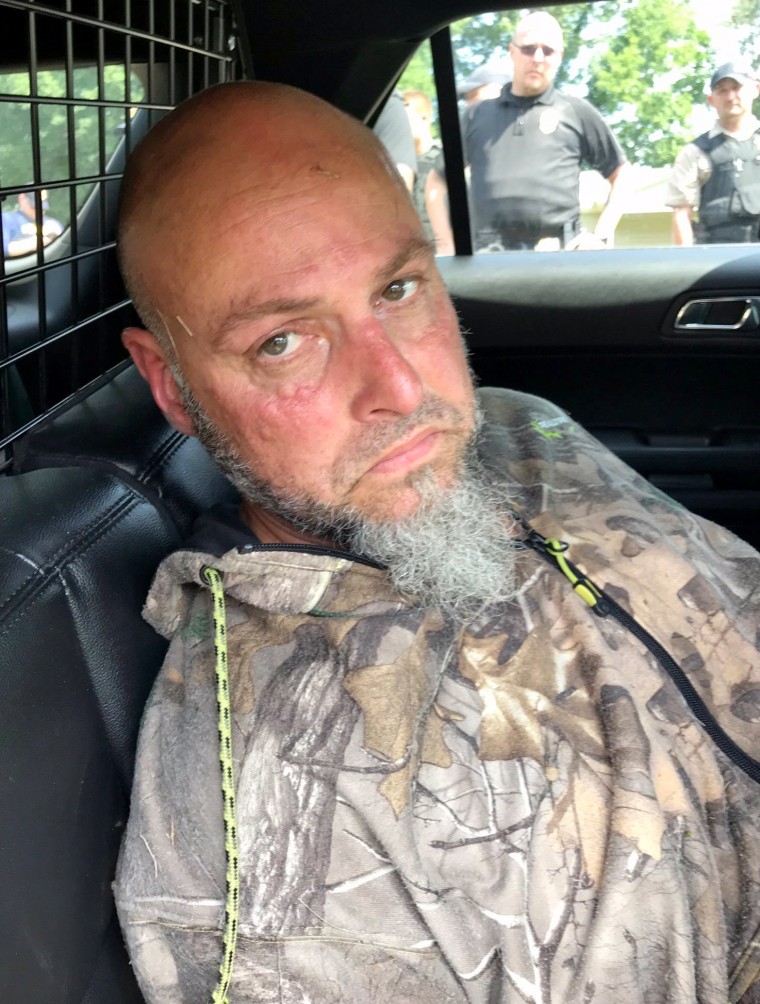 His arrest comes just hours after authorities released a home surveillance video from a Henning resident who believed Watson was on their property. The Department of Corrections tweeted photos from the video of Watson wearing camouflage-patterned overalls and a hat.
"He has changed his clothing as can be seen in the photos provided by a resident who notified authorities that they'd spotted him on their property," the department said at the time. "Residents in the area should be ALERT and VIGILANT."
Watson went missing after a prison administrator named Debra Johnson, 64, was discovered dead Wednesday at her on-site residence around 11:30 a.m., officials said.
The Tennessee Bureau of Investigation issued a "blue alert" for Watson, which signifies that authorities are seeking a violent criminal or criminals suspected of killing or injuring law enforcement officers.
"There were indications in her residence that foul play was involved," Tennessee Department of Correction Commissioner Tony Parker said about Johnson's death.
An arrest warrant issued for Watson last week revealed Johnson was found dead with a cord around her neck, indicating she had been strangled.
"Information further indicated that Ms. Johnson had been sexually assaulted," the warrants for murder, aggravated burglary and sexual assault stated.
After Johnson was discovered dead, the prison was immediately locked down and an inmate count was completed. Watson was discovered missing, Parker said, noting the disappearance immediately set off a manhunt.
Johnson started her career with the department in 1981 as a corrections officer and led a distinguished career that spanned 38 years, Parker said.
There are about a dozen properties on the site of the penitentiary for staff to live in, and Johnson lived in one of those units.
Parker said the department is not aware of any specific contact between Watson and Johnson, but he acknowledged that with as many years as she's had in the department, she might have known him. Her main role was supervising the facilities and wardens in the west region, he said.