Updated at 4:17 p.m. ET: Evangelist Billy Graham is being treated at a North Carolina hospital for bronchitis, officials said Sunday.
Graham, 93, was admitted overnight to Mission Hospital in Asheville, N.C., near his home in Montreat, for evaluation and treatment of a pulmonary infection. He was resting comfortably Sunday and his condition was stable, the hospital said in a statement.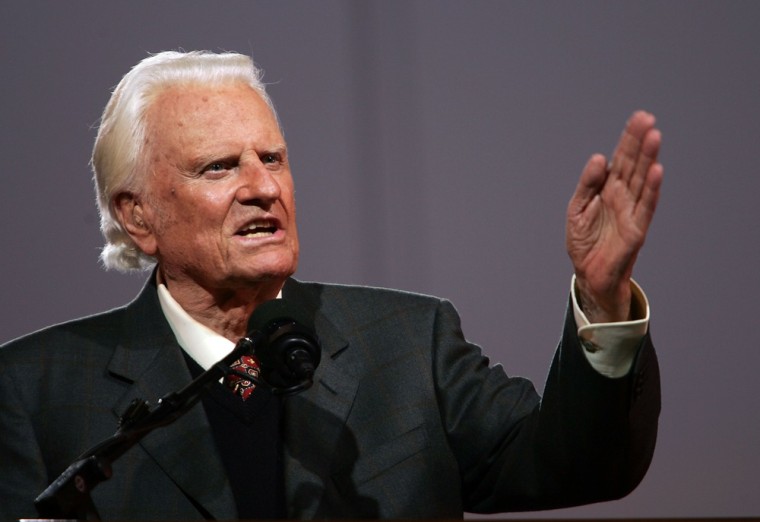 David Pucci, the pulmonologist treating Graham, said earlier that Graham was being given antibiotics.
"This morning, Mr. Graham watched his grandson, Will Graham, on television preaching at First Baptist Church of Spartanburg, S.C. Later, he enjoyed a visit from his daughter, Gigi, and one of his grandchildren. They ate lunch together and enjoyed a relaxing afternoon," Graham's spokesman, A. Larry Ross, said in a statement.
Graham was previously hospitalized for successful treatment of pneumonia in November. He resumed his ongoing program of physical therapy and normal activity shortly after his release, according to his staff.
Graham was expected to remain in the hospital for several days, Ross said. No date has been set for discharge.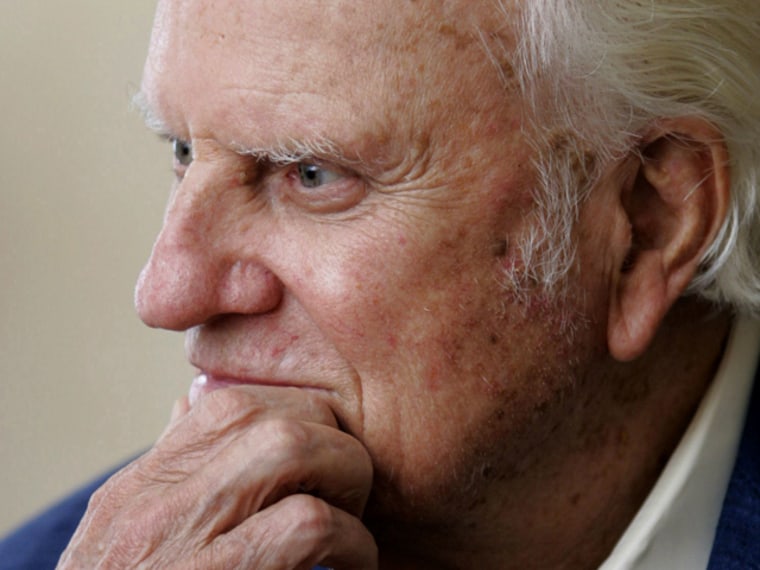 More content from NBCNews.com: