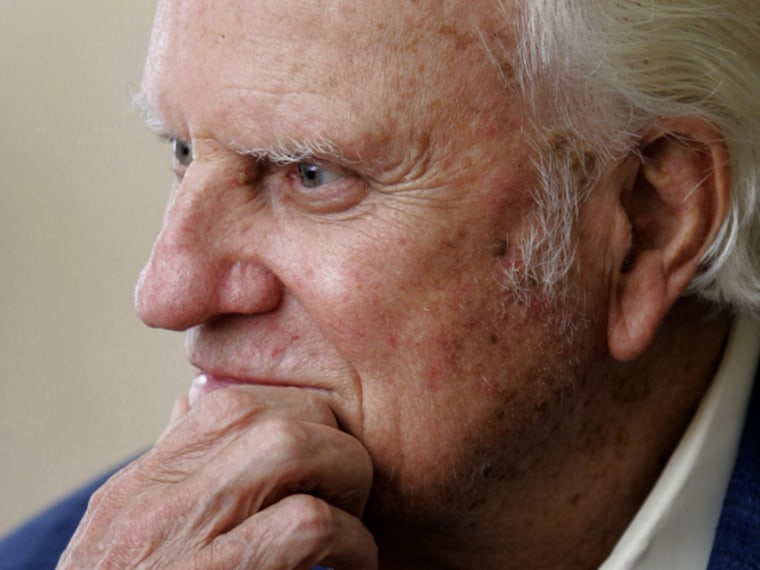 Evangelist Billy Graham remains in stable condition at a North Carolina hospital, where he is being treated for a bronchitis infection.
According to a statement released by his spokespeople, Graham rested well during his first night at Mission Hospital in Asheville, N.C. Early Monday, he was "up having breakfast and doing fine," the statement read, adding that Graham's infection was responding well to the treatment.
Evangelist Billy Graham being treated in North Carolina hospital for bronchitis
Graham, 93, was admitted overnight Sunday to Mission Hospital, near his home in Montreat, for evaluation and treatment. Family members visited Graham on Sunday, his spokesperson said, adding that the evangelist also spent some time watching the closing ceremony of the Olympics from his hospital bed.
No date has been set for discharge, but physicians are hoping for a speedy recovery.
Graham was previously hospitalized for successful treatment of pneumonia in November. He resumed his ongoing program of physical therapy and normal activity shortly after his release, according to his staff.
More content from NBCNews.com: