CHICAGO — As protests continued in Chicago Thursday following the delayed release of video showing the shooting of Laquan McDonald, voters on the city's North Side, who overwhelmingly supported Mayor Rahm Emanuel in last April's election, have doubts about his ability to address corruption and continue leading the city.
"I do not think that Rahm is doing all that he can to fix the situation." said Colleen Fry, who lives in Chicago's Lincoln Park neighborhood, on the city's North Side, where Emanuel has had an abundance of support.
"I'm not sure what the answer is besides resigning and having Anita Alvarez resign also, but that is not going to happen."
PHOTOS: Chicago Protests Call for Mayor's Resignation
Eighty-three percent of voters in the city's 43rd Ward, which includes Lincoln Park and the Lakeview neighborhood, voted for Emanuel in the last election, according to the Chicago Board of Elections.
But even the mayor's usual support base questions whether or not he is doing enough to smooth things over in a city that has been plagued by corrupt politics for decades.
"I think he's doing the politically correct thing, but he's doing it too late and not quite enough," said North Side resident, Dorothy Wolff.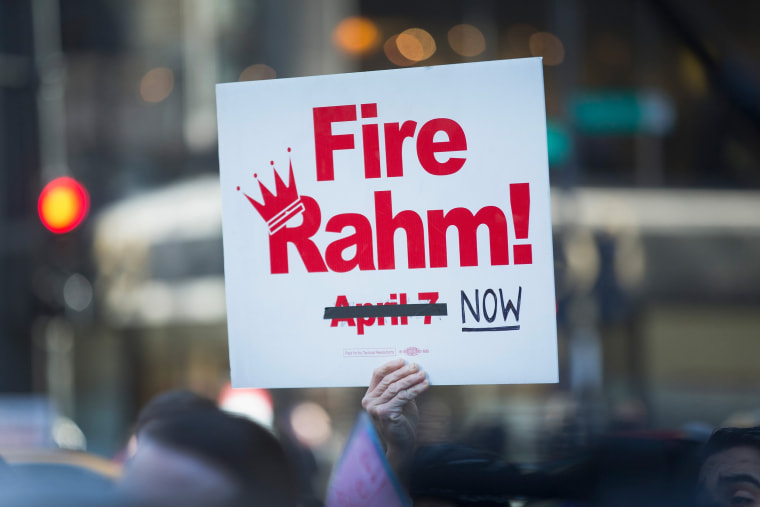 Wolff voted for the mayor because she thought he really cared about the city — an opinion that she now questions.
Protesters from across Chicago marched through downtown on Wednesday afternoon, calling for the mayor to step down. The same day, Illinois state rep LaShawn Ford, a fellow Democrat, introduced a bill that would provide a mechanism to recall the second term mayor.
Protests calling for the termination of Emanuel came after a 45-minute speech where the mayor pledged to give citizens an opportunity to voice their concerns about the city and apologized for the shooting of Laquan McDonald.
For Ami Gandhi, who has lived in the 43rd Ward for over 10 years, an apology speech — where spectators had to have their names on a list to attend in person — is not good enough.
"I would like to see not only the mayor, but really officials at all levels of government, talking to community members in a much more open and earnest way," Gandhi said.
"People have strong opinions these days, and not only that, but a lot of people in our communities have very strategic ideas about how to better invest in people who need help in a way that will benefit all of us socially and economically."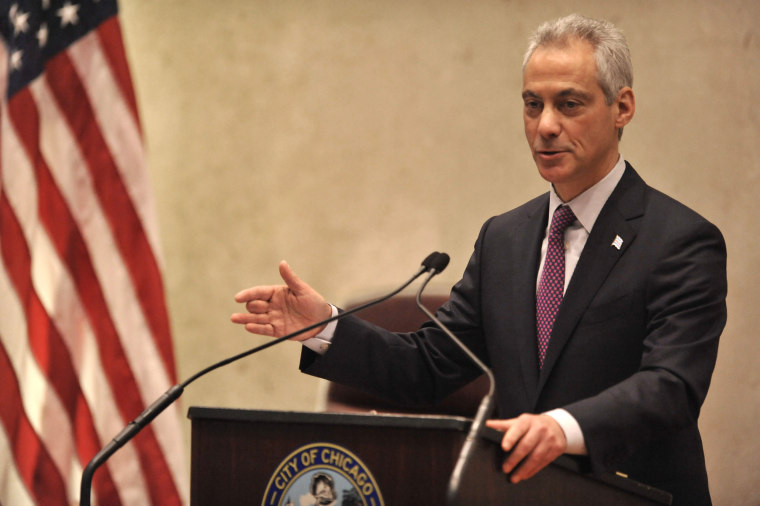 Gandhi said that even as a resident of the North Side, opposed to the South Side of the city which receives an abundance of media attention for racial disparities, she sees the ways in which racial injustice and issues of brutality are affecting the city.
Despite concerns from some of Emanuel's supporters, others are not convinced the mayor could be doing more and question what options the city has.
"I don't know who else will replace him, who would be as competent as he is, so I hope he is able to get this thing squared away," said local resident Kas Dailide, who thinks the mayor is doing the best he can.
Dailide added that only time will tell how involved the mayor was in any cover-ups concerning the McDonald shooting, but feels that as "messy" as the situation is, Emanuel is doing everything he can to fix things.
Others, like Christopher Corbett, are not sure that any mayor — or anything at all, for that matter — could make the situaion better, even if there are areas for improvement in the city.
"People are never going to be happy, Emanuel could resign, all the aldermen could resign, and people would still want more, they wouldn't be happy," he said.
Whether Emanuel steps down or not, Chicago politicians face the tough task of addressing the concerns of constituents who are increasingly disappointed by the windy city's politicians.
"I think we are deep trouble in this city and in this state," Fry said. "I really don't know what the answer is right now, but I'm disappointed in my government statewide and citywide."