Monday started much like any other day for Brian and Lindsy Doan. It would turn into a nightmare as their 5-year-old son, Kyle, got swept away in raging flood waters while his mom drove him to school.
"It's hard to process," Brian said. "My wife is getting better, but the way things played out, she's struggling. We all are."
As they headed to Lillian Larsen Elementary School in San Miguel, California, that morning, their car hit a dip in the road and began to drift into the torrent that breached the banks of San Marcos Creek.
The car crashed into a tree and began filling with water. Lindsy, a teacher at Kyle's elementary school, desperately tried to cling to her son's tiny hand.
Although law enforcement officials said Wednesday the search for Kyle was still considered a rescue operation, it did not ease the family's sense of loss.
"Every day gets harder, because we just don't have answers," Brian Doan said. "It is what it is."
The family had driven through the intersection countless times, including the previous night. Neither Lindsy nor Brian suspected they would need to alter their daily commute during a rainstorm.
"She was in the mode where you take the road that you normally take, because there was no reason to take a detour," Brian said. "You figure everything is working the way it's supposed to."
The youngest of three kids, Kyle is the classic little brother: fun, social and often the center of attention, his father said, describing him as high-energy.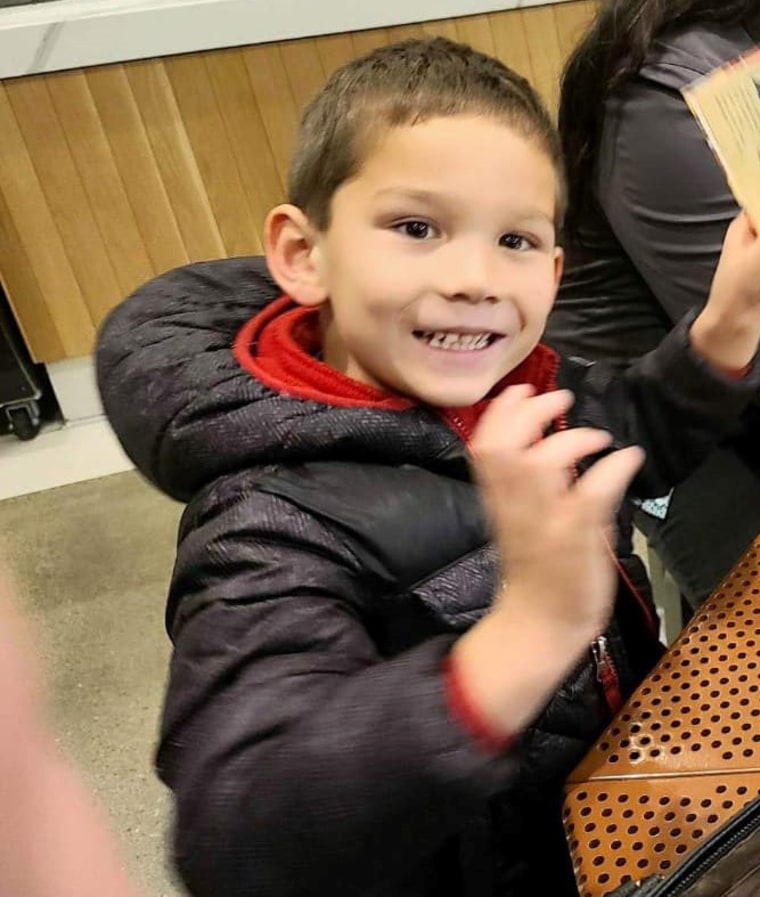 "He was a very outgoing and loving kid. He didn't have a problem making friends."
Kyle enjoys playing soccer and watching "PAW Patrol," Brian added. In November, doctors removed a rod from his left leg following a femur fracture the previous year, and Kyle couldn't wait to make a full recovery.
"He played soccer for a year with that rod," Brian said. "You never would have known he was injured."
Kyle was lost to a succession of unrelenting rainstorms that have pummeled California over the last two weeks and contributed to 17 deaths.
As water poured into her car, Lindsy told Kyle to unbuckle his car seat so they could escape. She clung to the tree with one hand and reached for her son with the other.
Kyle was swept away by the current as she screamed for help.
"The water was really rough, so the water was splashing into my face and the current was dragging me down," Lindsy told NBC Los Angeles.
"Kyle was drifting down the river, and I could see his head bobbing on the top of the river."
Nearby homeowners fetched rope and managed to rescue Lindsy, who was closer to the bank. Kyle was too far to reach.
"I'm fortunate she's still here," said Brian, who had been driving their 16-year-old daughter to high school at the time. "But there's always going to be that issue of survivor's guilt."
As more storms fueled by bands of moisture called atmospheric rivers head to California, a rescue operation for Kyle continued Wednesday in San Luis Obispo County, where crews, K-9 units and divers were brought in from surrounding counties to help navigate the debris-filled floodwaters.
"We continue to hope for the best," said Grace Norris, a San Luis Obispo sheriff's spokesperson.