RIVERHEAD, N.Y. — The evidence against Rex Heuermann, the 59-year-old architect charged in the Gilgo Beach serial killings, includes 2,500 pages of documents, crime scene photographs, autopsy reports and hundreds of hours of video footage taken at Heuermann's home and office, prosecutors said Tuesday.
The details were shared in a brief preliminary hearing, during which the prosecution turned over four hard drives containing the evidence to Suffolk County Supreme Court Justice Timothy Mazzei and Heuermann's attorney, Michael Brown. The judge scheduled the next pre-trial conference hearing for Sept. 27.
Brown and Suffolk County District Attorney Raymond A. Tierney have agreed to a protective order that limits the release of evidence to attorneys.
"We're talking about 13 years of investigating," Tierney said during a news conference after the hearing. "Suffice it to say it is a massive amount of material and it's continuing because the investigation is continuing."
Heuermann, wearing a black blazer and light-colored pants, was present for the hearing at the Arthur M. Cromarty Criminal Court Complex, where the courtroom was filled to capacity with about 100 people, including spectators and members of the media. He did not speak during the hearing, which lasted less than 10 minutes.
Heuermann was charged last month with three counts of first-degree murder and three counts of second-degree murder in the deaths of Melissa Barthelemy, 24, Megan Waterman, 22, and Amber Lynn Costello, 27. The remains of the women were discovered in December 2010 in Gilgo Beach on Long Island's South Shore.
Police arrested Heuermann outside his Manhattan office on July 13 in the most significant action in the decadeslong investigation into a series of killings of mostly young women found along Gilgo Beach.
Heuermann is suspected too in the disappearance and death of a fourth woman, Maureen Brainard-Barnes, 25, whose remains were also found near Gilgo Beach. That investigation remains ongoing, according to a bail application filed on July 14.
The victims were all believed to have been sex workers who advertised on online sites, according to police. Some of the victims' family members were in court for Tuesday's hearing, Tierney said.
The victims, known as the "Gilgo Four," were discovered during the search for another missing woman, Shannan Gilbert, 23, who was last seen running through the nearby gated community of Oak Beach after having left a client's home, according to a police timeline.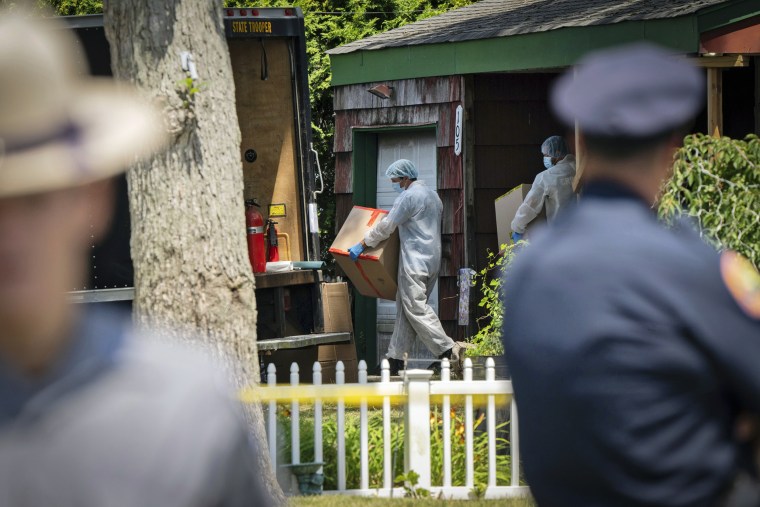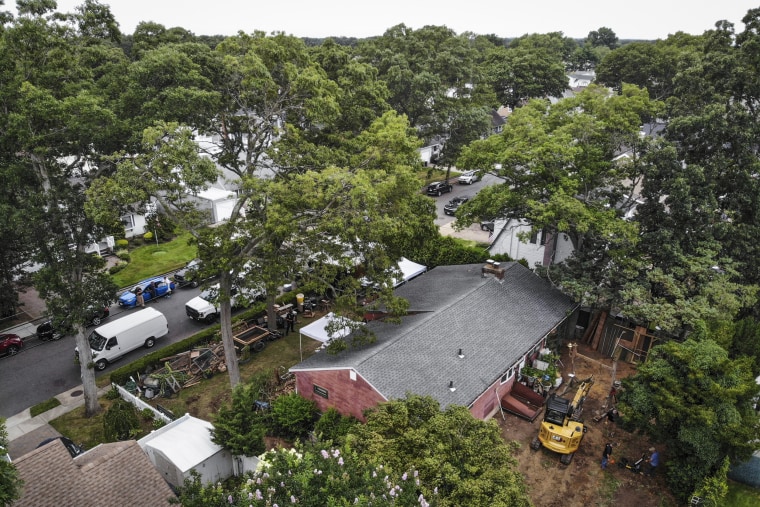 Police ultimately discovered the remains of more than 10 people.
Heuermann has pleaded not guilty and denied involvement in the killings.
"We're prepared to go forward," Brown, his attorney, said after the hearing. "We will defend this case in the court of law and we will go to trial in this case."
He has previously called the case against his client "extremely circumstantial in nature."
"He's a man who has never been arrested before. He's maintained his innocence from the inception of this case," Brown said.
"He told me he didn't do this," he added.
Investigators have said that DNA taken from discarded pizza allegedly tied Heuermann to a male hair that was found on a burlap material used to wrap Waterman's body.
Tierney said Tuesday that the evidence in the case will include "mitochondrial DNA, nuclear DNA."
"It's all been tested. It's been deemed admissible in the court of law around the United States," he said.