Don Blankenship, who was chief executive of Massey Energy Co. when its Upper Big Branch coal mine exploded in West Virginia in 2010, killing 29 miners, was charged Thursday with trying to evade mine safety standards and lying to federal regulators.
The explosion April 5, 2010, in the town of in Montcoal was the deadliest U.S. mine accident in 40 years. An investigation by the U.S. Mine Safety and Health Administration in 2011 found that broken equipment failed to douse a small methane gas fire, which ignited coal dust in a giant blast.
The indictment, filed in U.S. District Court in Charleston, West Virginia, charges Blankenship with conspiracy to violate mandatory federal mine safety and health standards, conspiracy to impede federal mine safety officials, making false statements to the U.S. Securities and Exchange Commission and securities fraud. It accuses Blankenship of having tipped off managers about federal safety inspections ahead of time before the explosion and of having tried to cover up the company's mismanagement after the explosion.
In a March interview with MSNBC's Chris Hayes, Blankenship denounced the federal investigation and specifically the mine safety agency, saying overregulation had taken safety decisions out of the hands of mining executives.
"What I'm trying to do is prevent other families from suffering," Blankenship said. "And that is what is going to happen if the government doesn't quit running roughshod over the coal mines and give people with expertise the opportunity to run their mines."
Blankenship could face 31 years in prison if convicted on all four counts.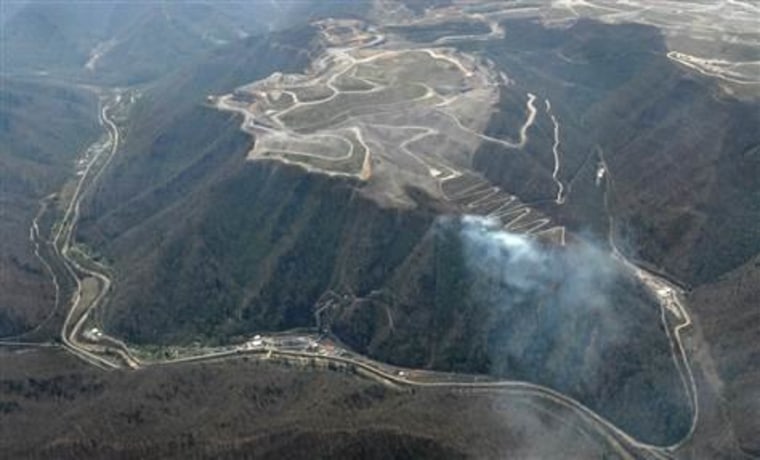 IN-DEPTH
SOCIAL