A former CIA officer who was charged Tuesday with unlawful possession of secrets is suspected of a much worse crime: betraying U.S. informants in China, sources familiar with the case told NBC News.
The former officer, Jerry Chun Shing Lee, 53, was arrested Monday after flying into New York on a Cathay Pacific flight from his home in Hong Kong, federal authorities announced.
Lee, who is a naturalized U.S. citizen, was charged with a single count of unlawfully possessing national defense information, based on a 2012 search that found him to be in possession of two notebooks containing the true names of CIA assets and covert facilities, which are some of the agency's most closely guarded secrets.
But sources familiar with the case say he is suspected of funneling information to China that caused the deaths or imprisonment of approximately 20 American agents, in one of the worst intelligence breaches in decades.
The New York Times reported last year that the Chinese government systematically dismantled CIA spying operations in the country starting in 2010, killing or imprisoning more than a dozen sources over two years and crippling intelligence gathering there for years afterward.
CIA and FBI officials were mystified and mortified as one after another of their best agents in China were jailed or executed.
It was considered the worst intelligence catastrophe since the 1990s, when Aldrich Ames and Robert Hanssen, formerly of the CIA and the FBI, provided secrets to Moscow for years that led to the deaths of multiple agents. Both men are serving life terms in federal prison.
The Times story described a debate over a suspected mole, a former CIA case officer now living in an Asian country.
An FBI task force launched an investigation and began to focus on Lee, sources tell NBC News. It's unclear how the FBI lured Lee back to the U.S. but officials say there have been several undercover attempts to incriminate him, and at least one confrontational interview during which he denied being a spy.
In 2012, one source said, the FBI lured Lee back to the U.S. with a phony job offer, but no charges were filed and he returned to Hong Kong.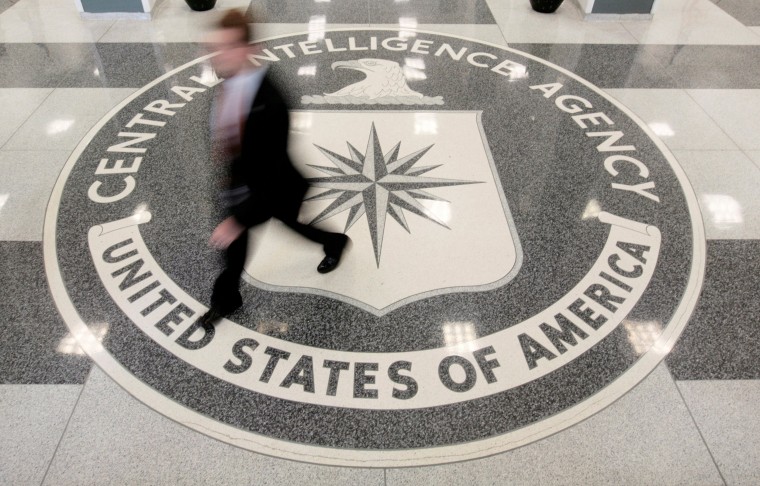 Officials familiar with the case say it is unlikely that Lee will be charged with espionage, which can carry the death penalty. It may be that the government doesn't have the proof required for such a charge, or that it doesn't want to air secrets in an open courtroom.
But sources say Lee was the subject of an intense — and extremely secret — counterintelligence investigation. That included searches of his hotel rooms in Hawaii and Virginia in 2012, according to the court records filed Tuesday.
"A review of photographs taken during the August 13, 2012, search in Hawaii and the August 15, 2012, search in Virginia revealed that, during his stay in both hotels, LEE possessed two small books (the "books") best described as a datebook and an address book," the arrest affidavit said, adding that the books contained classified information.
"The datebook contained handwritten information pertaining to, but not limited to, operational notes from asset meetings, operational meeting locations, operational phone numbers, true names of assets, and covert facilities," the affidavit said. "The address book contained approximately twenty-one pages. The address book contained true names and phone numbers of assets and covert CIA employees, as well as the addresses of CIA facilities."
Some who investigated the case believed the Chinese had hacked the communications the CIA was using to get in touch with its assets in China. A source familiar with the case said such a hack was possible, but that it was also clear Lee was spilling secrets to the Chinese.
Court documents say Lee had been a CIA case officer since 1994. He graduated from Hawaii Pacific University in 1992 with a bachelor's degree in International Business Management and in 1993 received a master's degree in Human Resource Management, according to court documents, which do not list a lawyer for him.