A former theoretical physicist at the classified Los Alamos nuclear weapons lab in New Mexico was sentenced to five years in prison Wednesday for scheming to sell plans to build nuclear bombs to the government of Venezuelan President Hugo Chavez.
His wife, who also worked at Los Alamos, was sentenced to a year and a day.
Pedro Leonardo Mascheroni, 80, a naturalized U.S. citizen from Argentina, was arrested and indicted in 2010 after a two-year federal sting in which he promised an undercover agent posing as a Venezuelan intelligence official that he could help Venezuela build 40 nuclear missiles in 20 years by 2030, according to details of a plea agreement in the U.S. District Court in Albuquerque. He pleaded guilty in 2013.
RELATED: Two Held in Alleged Nuclear Bomb Making for Venezuela
In court Wednesday, prosecutors played recordings of some of Mascheroni's meetings with the agent and conversations with his wife. "This is very dangerous and I am doing it for money," he told Marjorie Mascheroni in one from 2009. "I am. I told you. I'm not an American anymore. This is it."
In another conversation entered in court, Mascheroni told the undercover agent: "You want a laser fusion code from Germany. You don't want to start from zero. Then you want to put the high-explosive package in there."
And he specifically advised the agent how Venezuela could knock out the Northeastern U.S. power grid by detonating a bomb over New York City, according to court documents, which said he wanted $793,000 and Venezuelan citizenship in exchange.
"[W]e blow this on top of New York," Mascheroni is recorded as having told the undercover agent. "Nobody dies from this explosion, but we've destroyed the electric power in New York with an EMP pulse — electromagnetic pulse. That is ... full deterrence."
Mascheroni's own lawyers told the court that their client was a naive, deluded old man who acted heroically out of frustration at the government's refusal to respnd to two decades of memos and emails he'd sent Congress warning about "errors" in the U.S. nuclear fusion program. Those "errors" aren't specified, but the government hinted that they had to do with the lab's decision to pursue a different line of research from the ideas proposed by Mascheroni, who was laid off in 1988.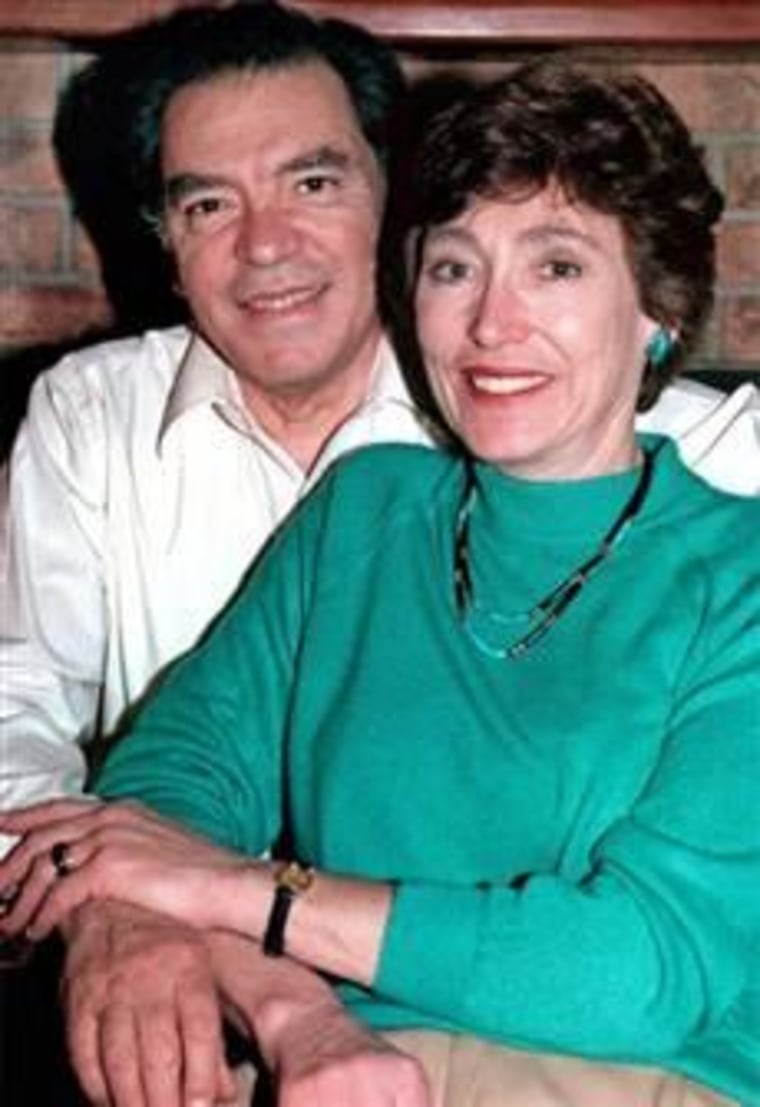 "In the end, he is a sad isolated little man — more to be pitied than feared," Mascheroni's lawyers said in court documents.
But in an entertainingly written sentencing memorandum that reads like a spy novel (PDF), the government said Mascheroni knew exactly what he was doing: selling out his country for profit.
"Defendant needs only to look into the mirror to know who bears the blame for the succession of life decisions that have led to his appearance before this Court," prosecutors wrote. "Simply stated, Defendant is an avaricious, consummate liar who refuses to accept any laws, rules, or reality which did not benefit him."
The government said Mascheroni adopted a nickname — Luke — wrote all of his instructions in a code to which he gave the undercover agent the only key, and tried to recruit colleagues to provide him a cover story for his off-the-books work at the lab. He warned the agent that if his secret spilled, the CIA would "put a bullet in my brain."
And the government said Mascheroni had held discussions with a foreign government before, quoting him as having told the agent: "This is what happened with the Argentines, too, they just came to visit me." That tantalizing hint isn't fleshed out, but the government said Mascheroni's wife, Marjorie Roxby Mascheroni, was in on that and was privy to other of her husband's activities.
Under the agreement, Mascheroni was sentenced to five years in prison and three years of supervised release on two counts of communication of restricted data, two counts of conversion of government property, one count of retention of national defense information and six counts of making false statements. Marjorie Mascheroni was sentenced to a year and a day for conspiring with her husband.
Pete Williams of NBC News contributed to this report.