A former Marine and Harvard law school graduate charged with carrying out a complex kidnapping in California will plead not guilty to the allegations, his attorney told NBC News.
Matthew Muller, 38, is accused of kidnapping Denise Huskins and her boyfriend Aaron Quinn in the Bay Area city of Vallejo in March — a case police initially dismissed as a hoax and subsequently drew comparisons with the film "Gone Girl."
Muller's attorney, Thomas Johnson, told NBC News Wednesday evening that his client would plead not guilty to the charges.
"Based upon what I read in the affidavit there is no connection between my client and the alleged kidnapping victims," Johnson said.
Johnson told NBC News that because of his client's mental health problems, "life... has been very difficult at the jail."
Muller has been diagnosed with bipolar disorder, according to an FBI affidavit.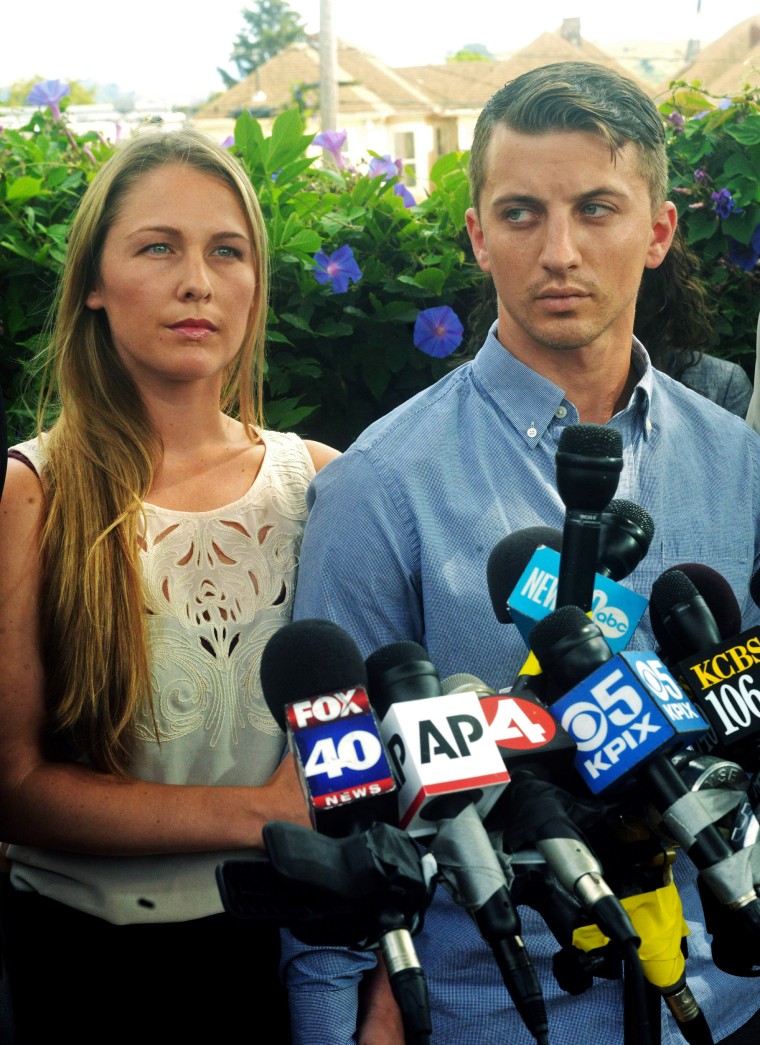 Despite the police's statements that the case may have been a hoax, the story took a twist Monday after the FBI announced it had charged Muller in connection with the case. He was arrested following a home invasion in June in Dublin, California, which the FBI said bore similarities to the Vallejo incident.
According to the federal arrest warrant, Muller and some unidentified accomplices decided to kidnap a woman named Andrea Roberts, who's the ex-fiance of Aaron Quinn. When they went to Quinn's house, his current girlfriend Denise Huskins — who purportedly resembles Roberts — was there. The FBI says they kidnapped Huskins instead.
Quinn's cellphone later had a voice mail on it demanding a ransom by noon that Wednesday. However, Huskins was dropped off two days later near her family home in Huntington Beach, two days before the ransom was due.