After a four-day trip to Paris to celebrate his mother's 80th birthday last weekend, Hassan Aden was eager to get back to Alexandria, Virginia — to his wife, his two sons and the law enforcement-focused consulting business he runs there.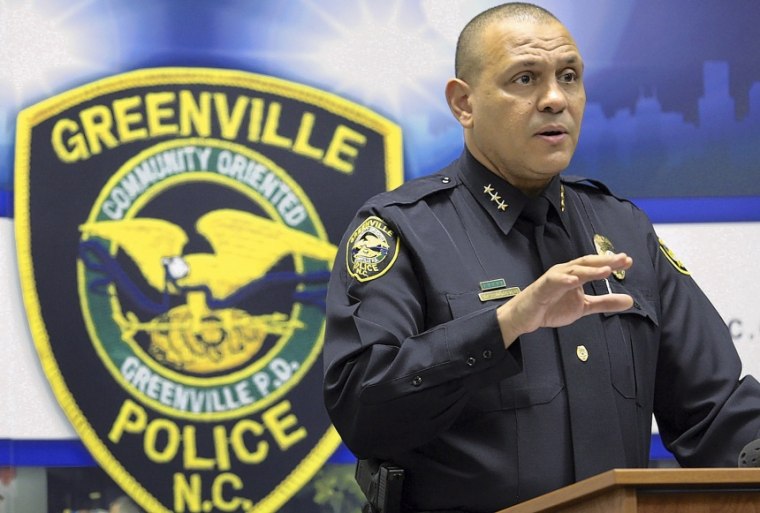 On Monday, Aden, a 52-year-old former police chief, landed at John F. Kennedy International Airport in New York City.
"Then, 'Wham,'" he told NBC News on Sunday. "Welcome home."
In a long and blistering Facebook post, Aden wrote Saturday that he was held for 90 minutes because he shared a name with "someone on some watch list."
Aden, who worked as a police officer for 26 years in Alexandria before becoming chief in Greenville, North Carolina, said he had no problem with being stopped and given an extra check — so long as the authorities followed what he described as the proper rules.
"I know how the databases work," he told NBC News. "It doesn't take 1½ hours to check someone out when you have their passport."
Aden wouldn't describe the hold as illegal. But, he said, "an hour and a half becomes unreasonable detention."
Related: Muhammad Ali's Son Says He Was Again Questioned at Airport
Aden, who grew up in France and Italy and became a citizen 42 years ago, said it was unclear why it took Customs and Border Patrol agents so long to process him.
Citing privacy rules, the agency declined to comment. But in a statement, a spokesperson said that all travelers are subject to inspection and that "they may be inconvenienced as we work through the arrival process to ensure those entering the country are doing so legitimately and lawfully."
Inside what Aden described as a repurposed storage facility, he said, he pleaded with an agent, telling him that he was a citizen, a lifelong police officer and a retired chief.
The agent, he wrote, "stated that he had no control over the circumstance and that it didn't matter what my occupation was."
While Aden waited, at least two dozen foreign nationals were brought in and quickly released for what he said were "reasonable and appropriate" stops.
Finally, Aden said, an agent who'd just begun her shift began "aggressively" requesting status updates on his behalf — a move that appeared to win his release.
"She apologized and I was on my way," he wrote.
The event occurred amid mounting legal challenges to the Trump administration's latest travel order and as other U.S. citizens have claimed that they have been detained under dubious circumstances.
In an investigation published last week, NBC News examined 25 cases in which American citizens said that CBP officers at airports and border crossings demanded that they hand over their phones and their passwords, or unlock them. What most of the travelers have in common — 23 of the 25 — is that they are Muslim.
Aden said the ordeal left him with a message for the administration.
"The treatment of U.S. citizens and guests to the United States matters," he said, adding: "The country is beginning to feel like it's isolating itself from the rest of the world and its citizens."