A former NFL lineman and his wife were found shot to death in their Minnesota home and authorities are looking for the couple's son, whom they have named as a suspect and believe may be in Mexico.
The bodies of Barry Bennett, 63, and Carol, 63, were found Wednesday in their home in Long Prairie by a friend who went to perform a welfare check after the couple had not returned calls or responded to text messages Tuesday, the Todd County Sheriff's Office said.
Long Prairie is about two hours northwest of the Twin Cities.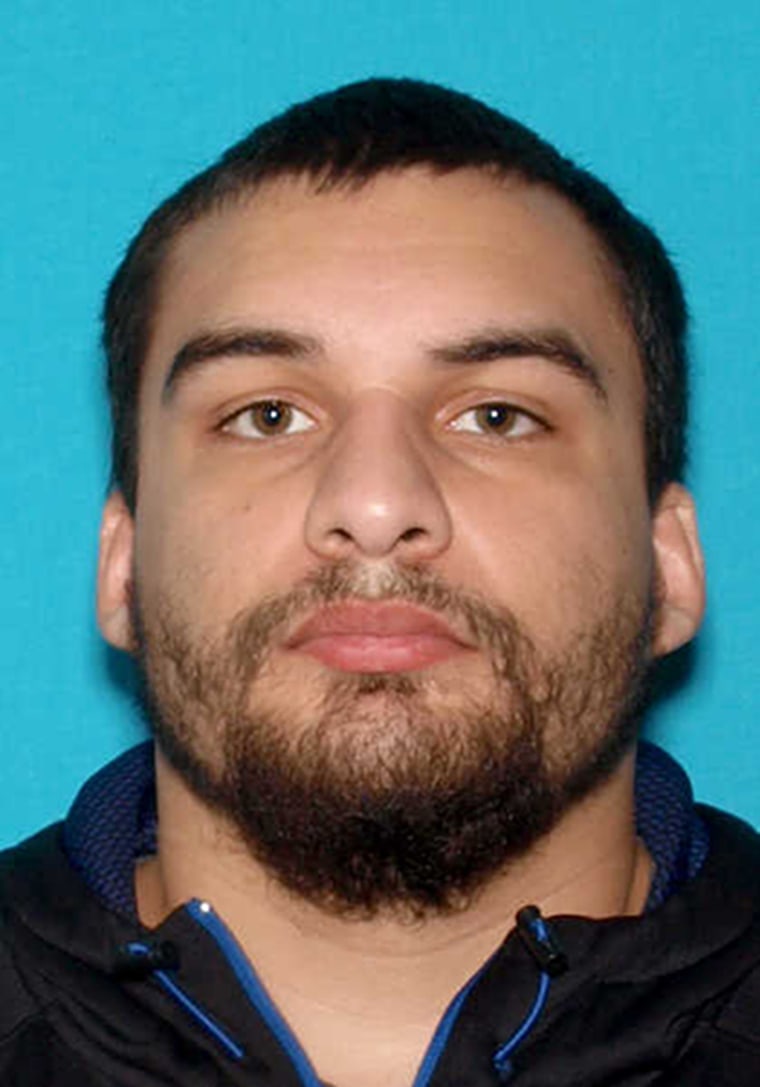 Dylan Bennett, 22, was identified by investigators as a suspect and a warrant has been issued for his arrest, according to the sheriff's office.
Download the NBC News app for breaking news and politics
Investigators believe the couple was shot sometime Monday and that Dylan Bennett traveled to Columbus, Ohio, and flew to Cancun, Mexico, according to a probable cause statement filed in the case.
Based on phone usage, he was believed to have been in Mexico on Thursday, according to the probable cause statement.
Sheriff's deputies responded to the home Wednesday afternoon and found Barry and Carol Bennett dead from gunshot wounds. Shell casings and an empty magazine from a semi-automatic pistol were also found at the scene.
Investigators discovered an empty box for a 9 mm handgun and a box for 9 mm ammunition and loose 9 mm rounds on the seat of a vehicle known to be used by Dylan Bennett that was at the scene, according to the document.
His mother's debit and credit cards were used in Wisconsin, Illinois and Ohio on Monday, Tuesday and Wednesday, and a plane ticket for Dylan Bennett was bought and used for a flight from Ohio to Atlanta and from that Georgia city to Cancun, Mexico, on Wednesday, according to the document.
That probable cause statement also says that in December, Barry Bennett reported to the sheriff's office that his son, Dylan, "had expressed homicidal thoughts about killing his parents" while in a mental health treatment facility.
Barry Bennett was a former defensive lineman who played 11 seasons, first breaking in with the New Orleans Saints in 1978 and later playing for the New York Jets. He appeared in one game with the Minnesota Vikings in 1988.
The Vikings said Friday they were "saddened by the tragic loss."
"Our thoughts are with their friends and family during this difficult time," the team said on Twitter.