Ex-NFL player Kellen Winslow Jr. was arrested Thursday on suspicion of rape and other sex crimes against multiple victims, authorities in Southern California said.
As part of the investigation, authorities armed with a warrant searched the Encinitas, California, home of the former tight end for the Cleveland Browns, San Diego County sheriff's Lt. Michael Blevins told NBC News affiliate KNSD.
The sheriff's case involves "multiple victims" in the upscale beach city, the lieutenant said in an email to NBC News.
Allegations include rape, forced sodomy, forced oral sex, kidnapping with intent to commit rape, and indecent exposure, according to a sheriff's statement. Charges have not been filed.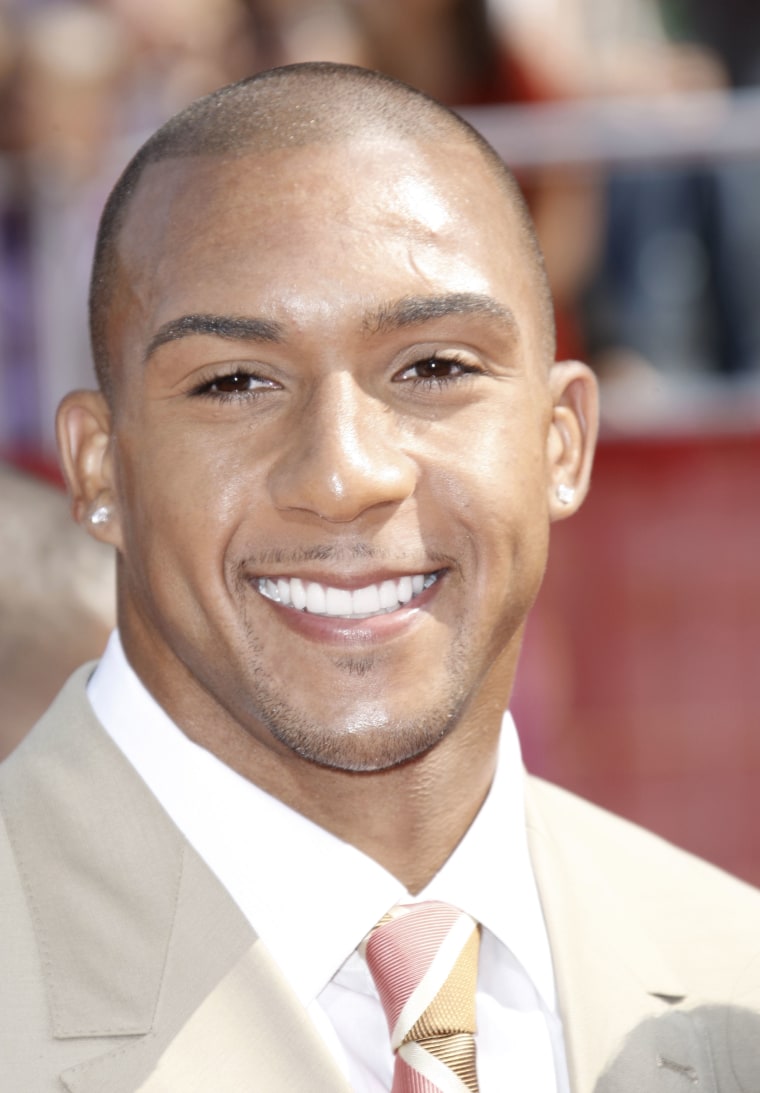 Asked about Thursday's arrest, Winslow's publicist, Denise White of EAG Sports Management, said, "There is no comment at this time." His attorney could not be reached for comment.
Winslow, 34, was due in court Thursday for arraignment on another case, one alleging that he burglarized a mobile home in Encinitas June 7; it's not clear if he showed up to face a judge or if the cases are related. A neighbor called authorities that day to report a stranger at the location, sheriff's officials said.
The former tight end was stopped and arrested as he drove nearby.
Winslow was booked and then released on bail within hours. His represenatives vehemently denied the burglary allegation, saying that he was house hunting for his mother-in-law and that the mobile home in question belonged to friends of his wife.
On Saturday, attorney Harvey A. Steinberg said in a statement that the former pro "would have no need to burglarize or steal anything from anyone at a trailer park." Winslow's father is a Pro Football Hall of Fame member who played for the Chargers; the junior Winslow was an All-American player at the University of Miami and ultimately played 10 seasons with the NFL.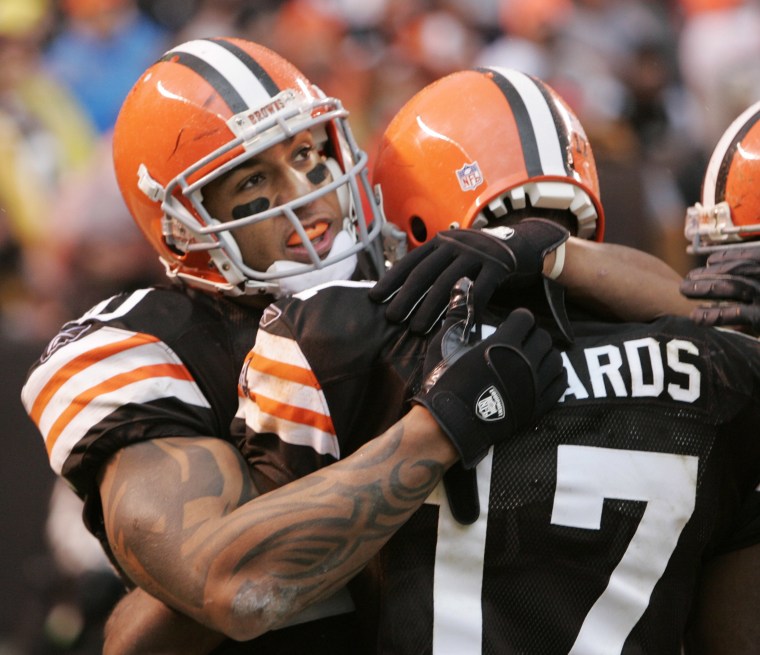 In November 2013, when Winslow played for the New York Jets, a woman reported seeing him masturbating in a parked car outside a New Jersey department store, according to The Associated Press. Winslow was arrested on a charge of possessing synthetic marijuana, but the charge was dropped after he completed court-ordered terms, the AP reported.
Authorities would not provide dates, times or details for the latest allegations. San Diego County district attorney's spokesman Steve Walker said the case was still under consideration. "Charges may change — or may not," he said.
Blevins of the sheriff's department said via email that Winslow was arrested for the second time in seven days during a traffic stop in Encinitas. He was being held in a sheriff's lockup and scheduled to be in court Friday afternoon.
Detectives asked the public to report "any other possibly related incidents."