Former New York Giants and Iowa Hawkeyes football player Tyler Sash died last month of a toxic combination of mixed drugs, a medical examiner has concluded.
Sash, 27, was found dead at his Oksaloosa, Iowa, home on Sept. 8.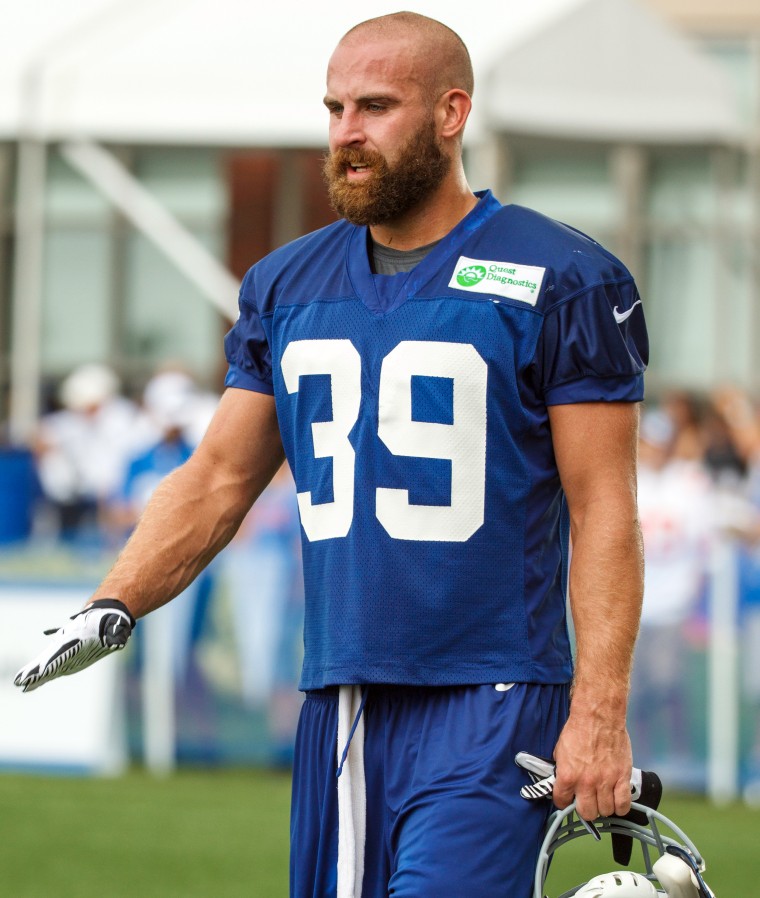 The Iowa Office of the State Medical Examiner said Tuesday that lab tests indicate Sash died of "accidental mixed drug toxicity involving methadone and hydrocodone," two painkillers. The medical examiner noted Sash suffered from chronic shoulder pain.
Police have said there is no foul play suspected in Sash's death. Sash's girlfriend told investigators the former football player fell from a ladder and injured his shoulder on the Friday before his death, and he seemed disoriented after that, NBC affiliate KWWL reported Wednesday.
Sash was a star defensive back with the University of Iowa Hawkeyes, and ranks fourth all-time in the Big Ten Conference with 392 interception return yards, according to the Hawkeyes website.
Sash went on to be drafted by the Giants in 2011. He won a Super Bowl ring with the Giants during his two seasons with the team.
Studies are ongoing to determine whether Sash suffered from chronic traumatic encephalopathy, a brain condition that can occur in athletes who suffer repeated blows to the head, the medical examiner's office said. Those tests are expected to take between 8 and 12 months,