BROOKLYN CENTER, Minn. — The former police officer who was recorded on camera fatally shooting Daunte Wright during a traffic stop was arrested and charged with second-degree manslaughter, authorities said Wednesday.
Kim Potter, a 26-year veteran of the Brooklyn Center Police Department, was arrested at about 11:30 a.m. at the Bureau of Criminal Apprehension in St. Paul, officials said. She posted bond and was released later the same day.
She was charged with second-degree manslaughter, the bureau said. The charge carries a maximum penalty of 10 years behind bars.
Wright, 20, who was Black, died of a gunshot wound to the chest, according to the Hennepin County Medical Examiner's Office, which classified the manner of death as a homicide.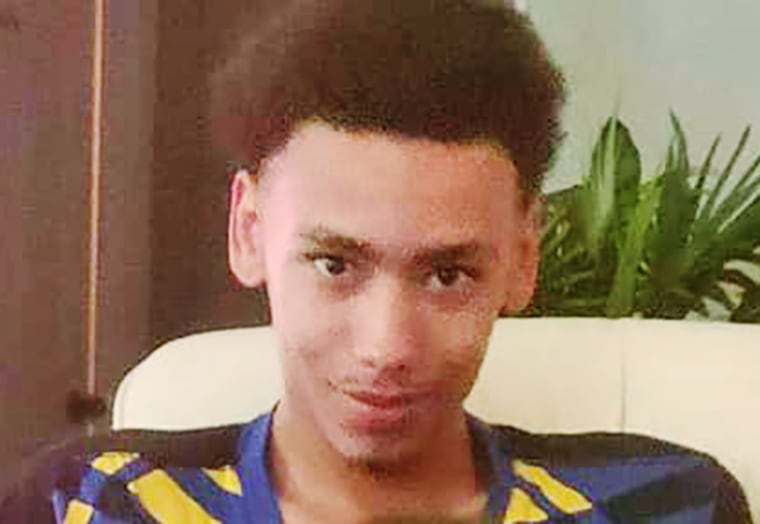 Benjamin Crump, an attorney for Wright's family, said he got word about the charges while he was sitting on a panel discussion alongside the mothers of other young Black males killed by police.
"The reason why we are getting due process so quickly in the state of Minnesota for the killing of Daunte Wright is because of the blood of their children," Crump told reporters in New York City.
Crump speculated that without the attention to the slayings of Michael Brown, Stephon Clark, Trayvon Martin and Eric Garner, charges in Wright's death might not have been possible.
Dallas Bryant, Wright's older brother, said the family had been hoping for a more serious charge.
"I'm not too happy about it, but I'll take every win I can get at the moment," said Bryant, 23. He said he expected protests to continue despite the charge. "My family wants peace. Me and our family are going to try and do it the right way."
Potter and Brooklyn Center Police Chief Tim Gannon turned in their badges Tuesday in the wake of Wright's death, which occurred 14 miles north of where George Floyd was killed last year.
The day before he resigned, Gannon told reporters that he believed the officer meant to draw a Taser but "drew their handgun instead of their Taser." A short clip of body camera video released Monday showed Wright trying to get back in his car as a female voice could be heard shouting, "Taser!"
The same female voice could be heard later saying, "Holy s--- I just shot him," as the car pulled away, police said.
The Rev. Al Sharpton, appearing alongside Crump in New York on Wednesday, said the second-degree manslaughter charge was "the least she should get."
"The least ... when you look at the fact that you're dealing with a 26-year veteran," said Sharpton, the host of MSNBC's "PoliticsNation." "If she didn't know in 26 years the difference in size and weight of a gun as opposed to a Taser, then how was she a veteran in policing? How was she even on the force that long?"
Wright's mother, Katie Wright, said she could hear officers telling her son to exit the car when he called her during the stop.
"Daunte asks, 'For what?' The police officer said, 'I'll explain to you when you get out of the car.' He said, 'Am I in trouble?' He said, 'We'll explain all of that when you step out of the car,'" Katie Wright said.
The phone hung up, but minutes later she reconnected in a video call, and her son's passenger picked up, telling her that Wright had been shot.
"She pointed the phone toward the driver's seat, and my son was laying there unresponsive," Katie Wright said. "That was the last time that I have seen my son. That was the last time I've heard from my son, and I have had no explanation since then."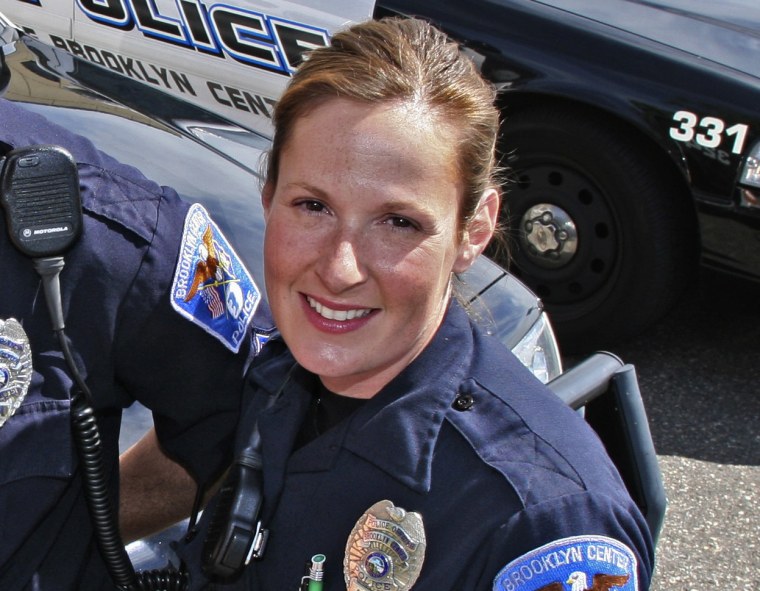 Crump and the Wright family's other attorneys, Jeff Storms and Anthony Romanucci, said in a statement that the district attorney's charging decision was only a step in the right direction.
"While we appreciate that the district attorney is pursuing justice for Daunte, no conviction can give the Wright family their loved one back," they said in a statement. "This was no accident. This was an intentional, deliberate, and unlawful use of force.
"A 26-year veteran of the force knows the difference between a taser and a firearm. Kim Potter executed Daunte for what amounts to no more than a minor traffic infraction and a misdemeanor warrant," they said. "It's past time for meaningful change in our country."
Derrick Johnson, president of the NAACP, said in a statement: "A badge should never be a shield to accountability. Daunte Wright was brutally killed by a police officer, and justice must prevail."
Wright's death at the hands of a white police officer raised the already high tensions for Minnesotans as former Minneapolis police Officer Derek Chauvin is on trial in the death of Floyd, which sparked nationwide protests against systemic racism and renewed calls to end police brutality last summer.
Minnesota has been the national focal point of several notable police shootings in recent years.
In April 2019, former Minneapolis police Officer Mohamed Noor was convicted of third-degree murder and second-degree manslaughter for the slaying of Justine Ruszczyk Damond, a white dual citizen of the U.S. and Australia.
Damond called police on July 15, 2017, to report what she believed to be a sexual assault in her neighborhood. Noor said that when Damond went outside to greet the responding officers, he mistook her for a "threat" and fired a fatal shot.
He was sentenced to 12½ years in prison.
In June 2017, a jury acquitted St. Anthony police Officer Jeronimo Yanez of fatally shooting Philando Castile, a Black school cafeteria worker, during a traffic stop in 2016.
The incident drew national attention because the encounter was livestreamed on Facebook by Castile's girlfriend and passenger, Diamond Reynolds. She said Castile was shot several times while he was reaching for his ID after he told Yanez that he had a gun permit and that he was armed.
Two white Minneapolis police officers involved in the fatal shooting of Jamar Clark, 24, who was Black, were not charged in connection with the encounter in fall 2015.
Police said that Clark was suspected of having assaulted his girlfriend and that he interfered with paramedics who were treating her. Officers insisted that Clark was reaching for their weapons during a struggle; critics of the decision not to file charges said he was unarmed and did not need to be shot.
Hampton reported from Brooklyn Center; Wong reported from New York.