/ Source: Associated Press
OKLAHOMA CITY — A white former Oklahoma reserve deputy who fatally shot an unarmed black man in 2015 when he mistook his firearm for a stun gun was released from prison Thursday after serving less than half of his four-year sentence.
Family members of the slain man, Eric Harris, said they hope Robert Bates' release will bring new attention to a federal civil rights lawsuit they filed alleging the ex-Tulsa County volunteer deputy was improperly trained and supervised.
"Now that Mr. Bates is out of prison, it is our expectation that the civil rights suit filed against him and former Sheriff (Stanley) Glanz will finally begin to intensify," they said in a statement their attorneys released.
Related: Jailed Reserve Deputy Bates Says He's 'Condemned'
The 76-year-old Bates was released Thursday morning from the North Fork Correctional Center in Sayre in western Oklahoma after serving 497 days — just over 16 months — of his four-year sentence, said Oklahoma Department of Corrections spokesman Matt Elliott. Bates will serve probation for the remainder of his sentence, Elliott said.
He said Bates was released early because he earned credits for good behavior and not because his case was given precedence over others.
"He's still serving his entire sentence because he's going on probation supervision, and he'll have to check in just like any other released inmate," Elliott said.
Bates' attorney, Clark Brewster, did not immediately return phone calls seeking comment.
Bates was convicted of second-degree manslaughter in the April 2015 shooting death of the 44-year-old Harris.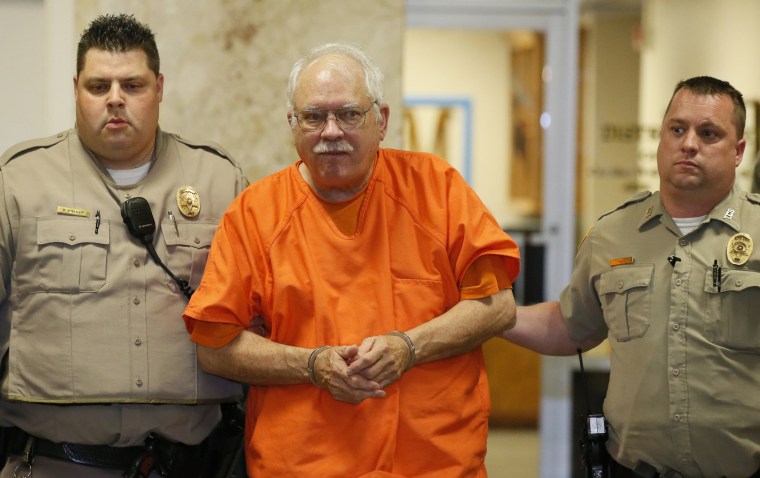 Family members of Harris said in their statement that Bates will now be free to enjoy the upcoming holiday season with his family but that "he has not been released from the clasp of justice."
Harris' family filed the civil rights lawsuit in January 2016 in Tulsa. Among other things, it alleges that Bates was improperly trained and supervised and that Glanz, the former Tulsa County sheriff, turned a "blind eye to these dangers."
Related: Sheriff's Official Resigns After Shooting Death
Laurie Phillips, the attorney for We The People Oklahoma, a grass-roots organization that launched a petition that led to a grand jury investigation of Harris' fatal shooting, said she believes the lawsuit's demand for financial damages for the death will force changes in the way the Tulsa County Sheriff's Office operates and trains its reserve deputies.
"The only thing that changes anything, unfortunately, is through the pocketbook," Phillips said. "A lot of things, in my opinion, have not changed."
Glanz resigned after being indicted by the grand jury. He was sentenced last year to a one-year suspended term on misdemeanor charges stemming from the indictment.
The case prompted interest from Republican Gov. Mary Fallin's office when she asked a member of her legal staff to look into Bates' case as a favor for her sister-in-law who is a friend of Bates' daughter, according to emails released by Fallin's office. Fallin's then-deputy general counsel later emailed Bates' daughter and said the governor could not intervene in the case but that her father could have recourse regarding medical care and treatment under federal laws.