A former Playboy playmate was charged with a misdemeanor Friday after allegedly taking a nude photograph of a 70-year-old woman and uploading it to the social media platform Snapchat.
The Los Angeles attorney's office announced that they would charge Playboy's 2015 Playmate of the Year Dani Mathers, 29, with one count of invasion of privacy.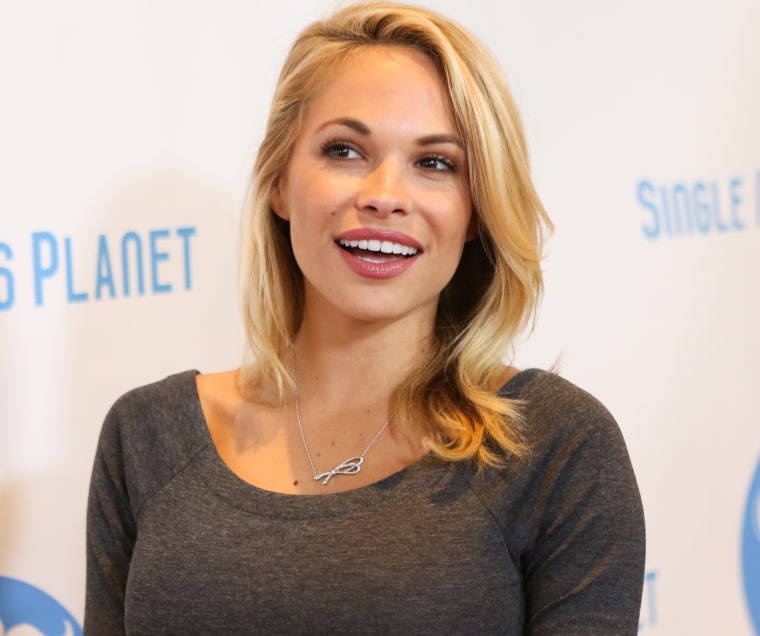 This case is particularly noteworthy because it is one of the first times that someone has been criminally charged for a body-shaming social media post.
"When you do hear about lawsuits with respect to photos on social media, it usually is in a civil action," Professor Jeffrey Vagle, executive director of the Center for Technology, Innovation & Competition at the University of Pennsylvania Law School, told NBC News. "This is a big deal because it is a criminal action."
City Attorney Mike Feuer said the photo was taken while the victim was in the shower area of a local LA Fitness chain. He went on to explain that this act was unacceptable as well as criminal.
"While body-shaming in itself is not a crime, there are circumstances in which invading one's privacy to accomplish it can be," he said. "And we shouldn't tolerate that."
Mathers has enlisted the aid of Tom Mesereau, the lawyer who worked on the Michael Jackson child molestation case in 2005.
"I am very disappointed that she was charged with any violation," Mesereau told NBC News in a statement. "She never tried to invade anyone's privacy and never tried to violate any laws."
If convicted, Mathers faces up to six months of jail time and a $1,000 fine. Arraignment is scheduled for Nov. 28.
California has some of the strictest privacy laws in the country. But the potential shockwaves could also loom large in similar social media or body-shaming civil cases.
"Even if other attorney generals in other states choose not pursue [criminal charges] or can't because they don't have the statues that California does, this still might be of interest to those who seek civil penalties or are engaging in a tort action," Vagle said. "This could provide additional ammunition to those plaintiffs outside of criminal charges."
The images Mathers posted to her Snapchat account included a nude photo of the woman and Mathers covering her mouth in shock.
The former playmate wrote "If I can't unsee this then you can't either."
"Body shaming is humiliating, with often painful, long-term consequences," Feuer, the city attorney, said in a statement. "It mocks and stigmatizes its victims, tearing down self-respect and perpetuating the harmful idea that our unique physical appearances should be compared to air-brushed notions of 'perfect.'"
The LAPD began an investigation after the image's "illegal distribution" was reported to them, NBC Los Angeles reported. LA Fitness said it also notified police, Executive Vice President of Operations Jill Greuling said.
The woman in the photo came forward and said she was inclined to press charges, the LAPD confirmed to NBC Los Angeles.
Almost instantly after she sent the photos, Mathers received backlash.
Detractors shared their displeasure via social media, causing the model to delete her Snapchat and Twitter accounts; LA Fitness banned the former playmate from all LA Fitness facilities for life; and she was immediately suspended from her years-long gig on the "Heidi and Frank" radio show on 95.5 KLOS.
The radio station confirmed Friday that Mathers, an independent contractor, no longer works there.
Mathers deleted the post and apologized, saying that she only meant to send the picture to a friend rather than share it with her thousands of followers.
"I'm sorry for what I did ..." the model wrote on Twitter in July before deactivating her account. "I need to take some time to myself now to reflect on why I did this horrible thing. Goodnight."

Mathers' Twitter became active again in late September. In a post she said she had taken full responsibility for her mistakes.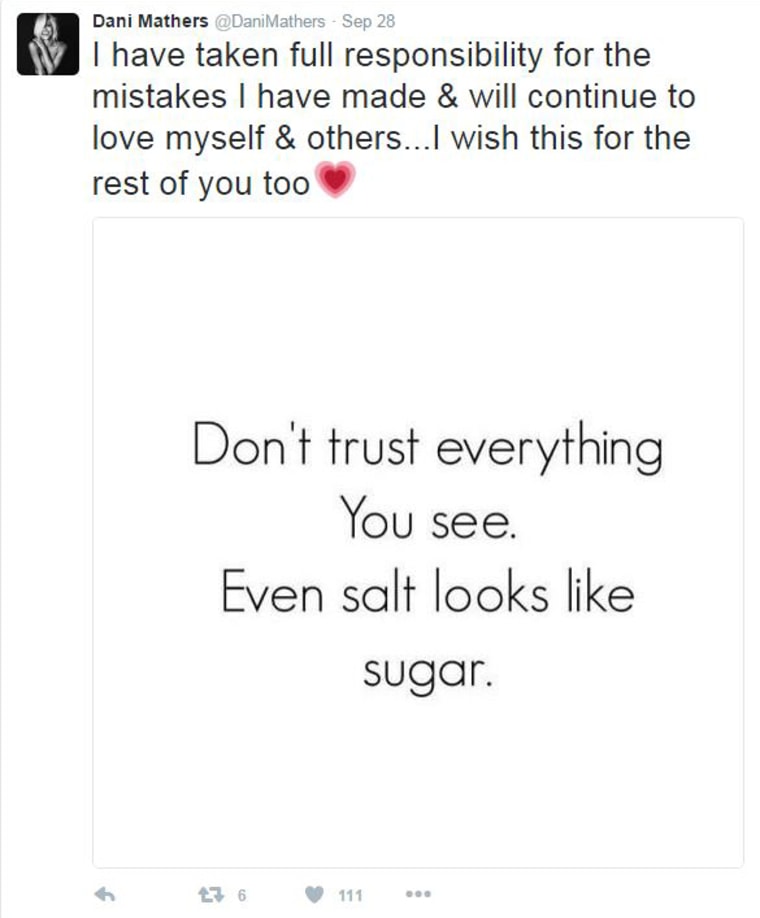 Shortly after the charges were announced, the 29-year-old made her public Twitter account private.