A former St. Louis Police officer was charged Monday with first-degree murder in the 2011 killing of a 24-year-old man after a car chase, authorities said.
St. Louis Circuit Attorney Jennifer Joyce said that during the December 20 chase, the officer, Jason Stockley, then 31, was heard on an internal video saying that he was "going to kill" Anthony Lamar Smith.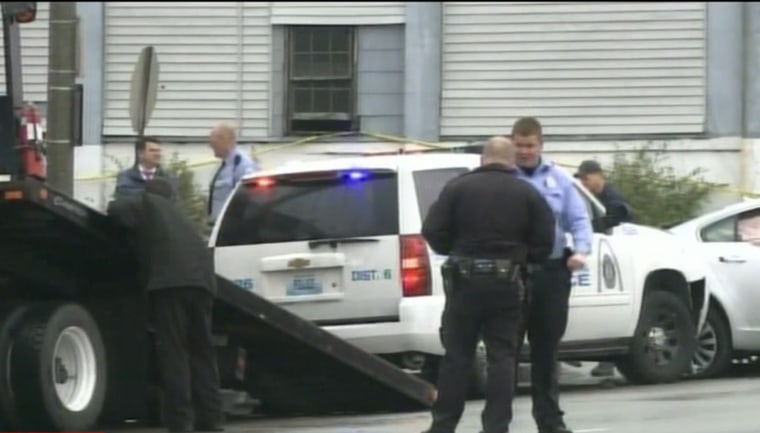 As Smith's car slowed, Stockley could also be heard telling his partner, who was in an SUV, to "hit him right now," Joyce said in a statement.
After the SUV barreled into Smith's vehicle, "Stockley then approached Smith's car on the driver's side and shot five times into the car, striking the victim Anthony Smith with each shot," the statement reads.
A gun was recovered from Smith's vehicle, the statement adds, but it only contained Stockley's DNA.
After the killing, homicide detectives from the St. Louis Metropolitan Police Department investigated Smith's death and determined that it was justifiable, the statement says, adding that internal affairs and federal investigations continued.
"The actions of this former officer are very concerning in this case," Joyce said. "We believe that others may have more information. We encourage anyone with information to come forward."
In 2013 — the same year that Stockley left the department — the Board of Police Commissioners settled a wrongful death lawsuit in connection with Smith's killing for $900,000, the St. Louis Post-Dispatch reported.
It was unclear Monday if Stockely had a lawyer. The attorney from his civil case, Neil Bruntrager, did not immediately return a request for comment.