A former Texas police officer was found guilty of murder on Tuesday for shooting into a car carrying a group of teenagers, killing a 15-year-old boy.
Roy Oliver, who is white, was found guilty in the death of high school freshman Jordan Edwards, who was black. The teen was in the passenger seat of a car leaving a house party when the officer opened fire in April 2017. Oliver was found not guilty on two aggravated assault charges.
Jordan's father, Odell Edwards, said after that he wanted to "jump up and down" when he heard the verdict and was "thankful."
"I'm happy, very happy. It's been a long time, a hard year," he said.
Edwards' family attorney, Daryl Washington, said Jordan's father never wanted another family to go through what he went through losing his son.
"This case is not just about Jordan, it's about Tamir Rice, it's about Walter Scott, it's about Alton Sterling, it's about every African American ... who has been killed and has not gotten justice," he said, referring to other black boys and men that have been killed by police.
"We are just happy that here in Dallas, Texas, that Roy Oliver is going to have to do his time for taking Jordan's life," he added. "What he did on that night should have never happened and we're just happy that we've gotten justice today."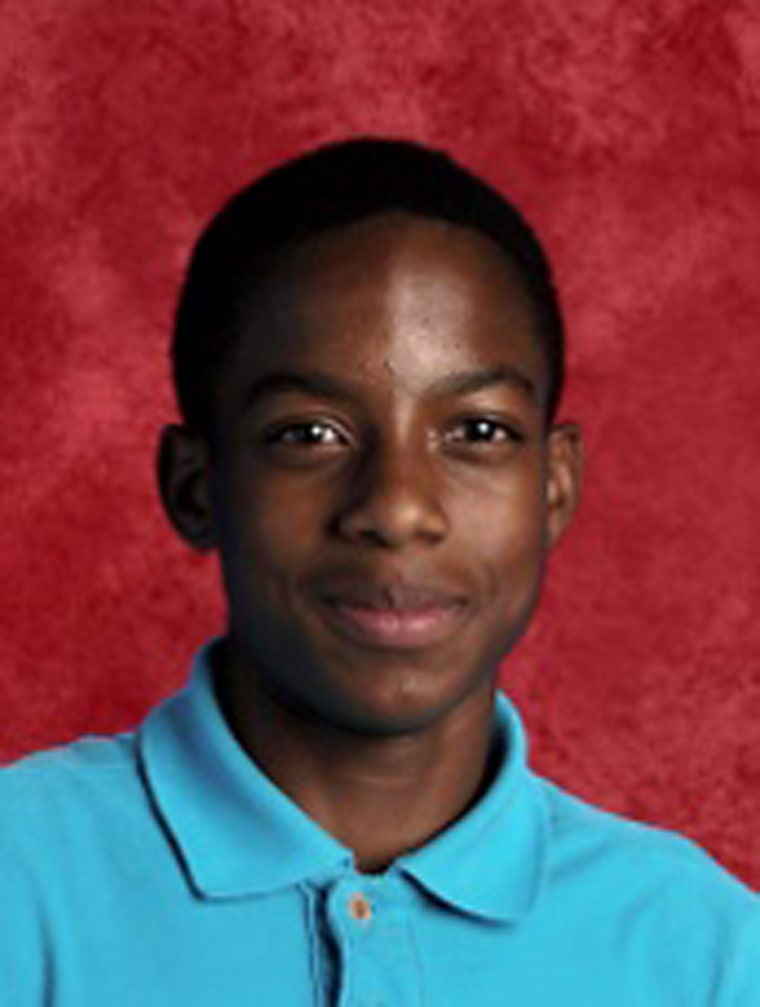 The verdict came Tuesday afternoon on the second day of deliberations. The jury was made up of 10 women — five white, three Hispanic and two black — and two white men.
Roughly 20 minutes before a verdict was announced, jurors sent a note asking what happens if they were split on justification of the shooting, according to NBC DFW. The trial moved into its sentencing phase later Tuesday, and jurors were recessed for the day. Oliver faces up to life in prison.
Jordan's parents said in the sentencing phase that their family will never be the same. Odell Edwards said that he didn't think anything of allowing his kids to go to the party — they are good kids, he said, and were told no drinking, no drugs and if anyone else was doing those things they must leave.
Edwards said Jordan's brother "blames himself a lot" for asking that they be allowed to go to the party. "I blame myself a lot, too," Edwards said, "because I shouldn't have let them go to the party." He said "it's not the same without Jordan around. We miss him, we're missing one kid."
Texas Gov. Greg Abbott tweeted NBC News' report on the verdict, saying, "This life should never have been lost."
Since 2005, only 33 law enforcement officers have been convicted of a crime resulting from an on-duty shooting where someone was killed — and Oliver is only the second to be convicted of murder, said Philip Stinson, an associate professor of criminology at Ohio's Bowling Green State University.
The other officers were convicted of charges including manslaughter, voluntary manslaughter, involuntary manslaughter and official misconduct. Overall, about 93 law enforcement officers have been arrested for murder or manslaughter from an on-duty fatal shooting since 2005, Stinson said.
Oliver, who was fired from the Balch Springs Police Department in the Dallas suburbs after the shooting, testified last week that he felt he had no choice but to use deadly force.
He said he fired on the car after seeing it move toward his partner, Officer Tyler Gross, and thinking the officer's life was in danger. But Gross previously testified that he did not fear for his life and didn't feel the need to fire his weapon.
Officers had been dispatched to the house party in Balch Springs on a call of underage drinking late April 29, 2017.
Oliver testified that while he was at the home, he heard gunshots outside and believed there was a shooter. As he went outside, he saw the car carrying the five unarmed teenagers.
The gunshots turned out to have been fired near a nursing home in the area.
Jeremy Seaton, a witness who had attended the same house party, testified earlier that it didn't appear that the car the teens were in was trying to hit the officer.
"We were just kids leaving a party," Maximus Everette, 15, who was in the back seat with his twin brother, Maxwell, said last year in an interview with NBC Dallas-Fort Worth.
"We shouldn't have to fear the police when our parents teach us to respect them," Maximus told the station. "So I don't see why they would fear just kids leaving a party."
Oliver was hired in 2011. In 2013, he was suspended and required to take anger management classes after having erupted in a courtroom. He was angry because he had to attend court, according to personnel files obtained by NBC News.