A top executive at the dating website Tinder claimed in a new lawsuit that she was fired after she reported being sexually assaulted — in front of other coworkers — by the company's former CEO in a Beverly Hills hotel room.
Rosette Pambakian, the company's former vice president of marketing and communications, said in a lawsuit seen Monday by NBC News that Gregory Blatt had a reputation at the company as a "notorious bully" with a short fuse.
Pambakian is also part of a pending lawsuit that was filed last year and accuses Blatt and Tinder's parent companies, Match Group and IAC, of financial manipulation that resulted in their stock options being stripped away.
On December 9, 2016, Pambakian says she and Blatt were at a holiday party at a hotel when Blatt lewdly told her, "I get hard every time I look at you."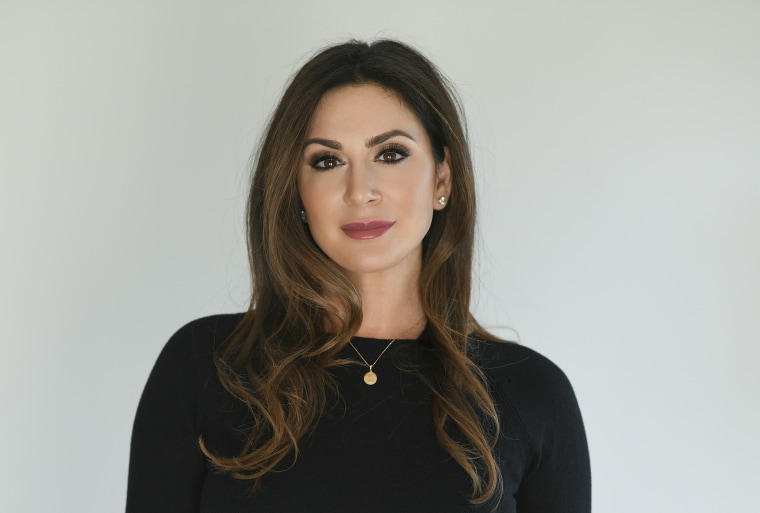 "Let's get out of here," he allegedly said.
Instead, Pambakian said she retreated to a hotel room rented by the company with a close friend and with Blatt's executive assistant. She said she asked the executive assistant not to tell Blatt where she was hiding. But when Blatt knocked on the door, he was let inside.
"Immediately upon entering the room, Defendant Blatt went straight for Plaintiff who was sitting on the bed," the papers state.
Blatt, Pambakian said, groped her breasts and thighs and tried to kiss her while the other Tinder employees were in the room.
Two days later, Pambakian said, Blatt "apologized profusely for his actions the night of the holiday party."
But when Pambakian reported what allegedly happened, the company did not properly investigate her claims, as California law requires, and it "tried to buy" her "silence" with stock options and offers of a higher salary in exchange for signing a non-disclosure agreement, the suit claims.
"The Match Group Board takes allegations of workplace misconduct extremely seriously," a spokesperson for Match told CNBC in a statement. "We investigate reports of misconduct, including sexual harassment, promptly and thoroughly, and take appropriate action, including swift termination of those responsible for such behavior."
"As it relates to the matter alleged in the lawsuit, an incident occurred in late 2016 and was reported at the end of April 2017," the spokesperson added. "The Match Group Board – with the assistance of experienced outside counsel from two nationally recognized law firms – promptly conducted a careful and thorough investigation under the direction of independent Board members, concluded, among other things, that there was no violation of law or company policy, and took appropriate action."
The suit claims Pambakian was harassed, publicly accused of consenting to Blatt and eventually fired.
Tinder "promoted a misogynistic culture where female employees were marginalized and sexually harassed on a regular basis," the lawsuit alleges.
Company executives covered up Pambakian's allegations because Blatt was managing the process of valuing Tinder, the suit says.
Monday's suit, which does not specify damages, names Blatt, Match Group and IAC as defendants.
Blatt, who was also the CEO of Match Group and IAC, resigned in 2017. In a press release announcing his replacement, IAC chairman Barry Diller was quoted saying he would "greatly miss" Blatt's "boisterous enthusiasm, his smarts and integrity."
Blatt and IAC did not not immediately respond to requests for comment Monday.
A trial is pending in the suit filed last year that alleges financial manipulation. A judge in June dismissed Match Group and IAC's motion to dismiss and a trial is pending. An IAC spokesperson called the lawsuit "baseless."