One hundred and forty-one minutes before Caroline Calloway slid open the glass door leading to the ivy-covered brick back patio of Cafe Grumpy in New York City's Chelsea neighborhood on Thursday, she got a phone call that her father had died.
Calloway, the subject of a highly debated and ferociously shareable article written by her former friend Natalie Beach, published earlier this week in New York Magazine's The Cut, said she noted the exact minute — 12:39 p.m. ET — when she got the call. Afterward, she walked herself to therapy, then home and then to Cafe Grumpy.
Between the walk from therapy to her apartment in the West Village, Calloway, a wildly popular Instagram influencer, shared the news with her nearly 800,000 followers. She felt a numbness, she said, but her mind also flickered with worry about how her followers would judge her still-fresh grief.
"One of my favorite things about doing what I do is posting things no one else would post," Calloway, who grew in popularity posting whimsical photographs with lengthy captions of her days at the University of Cambridge, told NBC News. "I'm always grateful when people share stuff on social media that I've never seen before, because it gives me a bit more strength to hold more space for the unsavory parts of my life that cause me shame."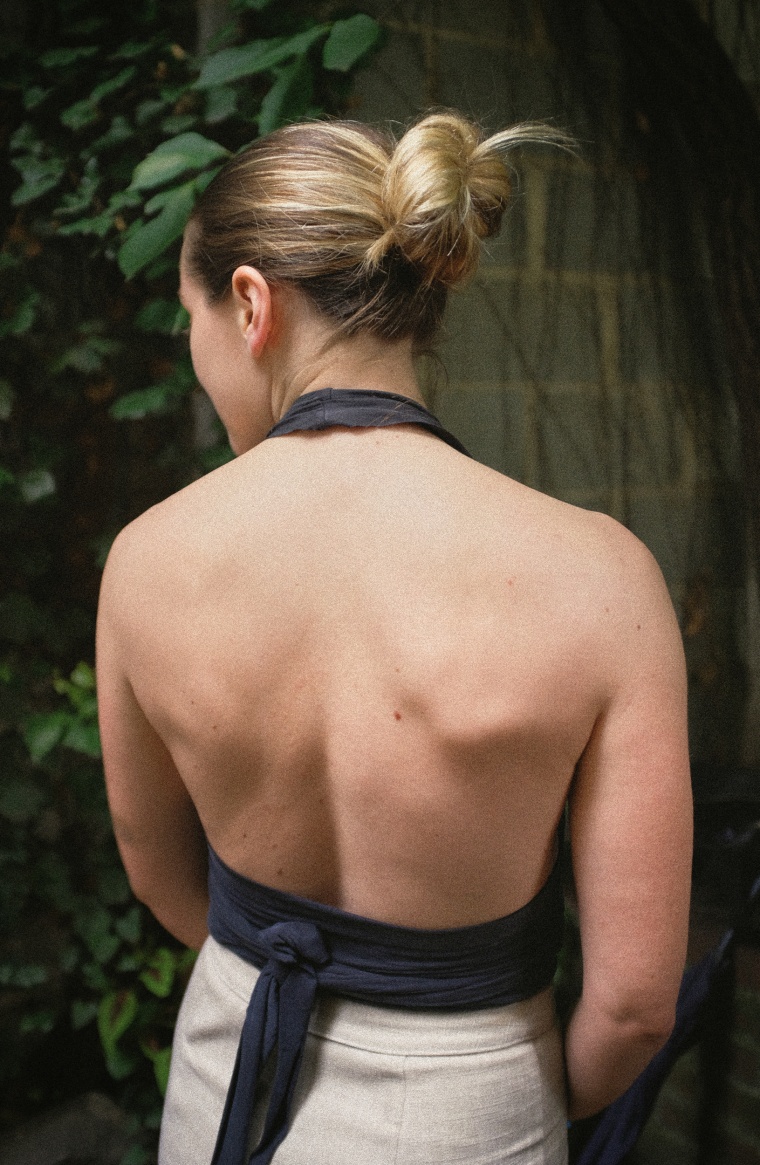 Calloway, 27, chose to go ahead with a scheduled interview with NBC News even after she learned of her father's death, saying she didn't really care how people would judge her for it.
"Honestly, I felt like I should cancel this interview because I thought people would judge me for doing it because people would question my grief or say 'She doesn't really care about her dad because she did the interview.'" Calloway said. "But, honestly, I felt like doing it. My life isn't going to stop because my father's dead and my trolls won't stop and people won't stop writing about me."
Doing the things that she wants to do, that make her happy, is part of her mission to "step into my own power" and have control over her life in the face of the scrutiny that comes with being a well-known online personality.
"At this moment I'm practicing the skill set of not trying to get you to like me. Like, whether or not you like me, I like me," she said.
Calloway came to Cafe Grumpy to discuss the article that had been published in The Cut after learning about her father's death. In the article, Beach laid bare the story of a friendship that no longer exists, in which she described being enamored with Calloway in their early 20s, ghostwriting some of her Instagram posts and part of a book proposal that never bore fruit. Since the article was published, Calloway has become one of the most talked about people on platforms like Twitter, as readers take sides between the two women and share their hottest take on Calloway's behavior.
"I get so much s--- for being a mess but the truth is everyone is f----- up. I just talk about it," Calloway said.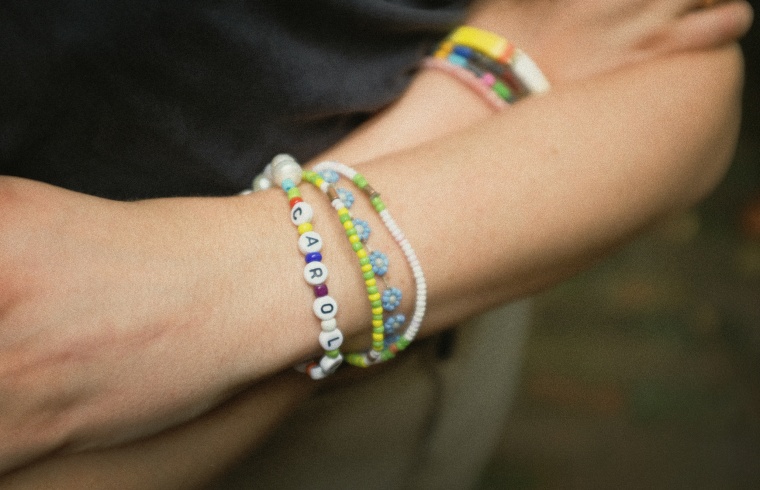 But the women share no bad blood, Calloway said, adding that the article is a "work of art," not a work of journalism. Calloway spent her time with NBC News discussing her still-fresh grief, her former friendship with Beach and the revelations she had reading the article. She also defended Beach against internet sleuths who have attempted to poke holes in her former friend's story about whether or not the writer worked in a pencil shop, as she claimed in the article, and what types of food the women actually ate together.
"We definitely ate pesto minestrone together and it's f----- up people can't appreciate the beauty in the line, 'I got work in a pencil shop,' because that's the superior sentence to whatever the more accurate one was," Calloway said. "It's a masterwork of art."
Beach and Calloway haven't been in touch since the viral article was published, Calloway said, except through their respective interactions with the press, but both women have expressed admiration for one another.
"I wrote the piece as a memoir, which I would also consider a work of art rather than journalism. It was about my personal experiences, which are of course filtered through my limited subjectivity and memory," Beach said in an email to NBC News, adding that the article was heavily fact-checked. "I imagine Caroline could describe the same events as I did very differently, and as a huge fan of her writing, I look forward to the day she does."
Calloway said her friendship with Beach didn't survive their tumultuous time together and Calloway's addiction to the stimulant drug Adderall, which she struggled with in her early 20s, but said she has nothing but love for her former ghostwriter.
She said the biggest shock of the article was Beach's description of her as the "confident" friend.
"The thing that shocked me most about her article was how confident she thought I was. I was like, 'You're the most confident person I know. What the f--- is this? I'm the hot friend? You've got to get hotter friends,'" Calloway said with a laugh.
Calloway showered Beach with compliments during her interview with NBC News, calling Beach "brilliant," adding that Beach would "say everything I'm saying now, just smarter."
But Calloway did push back on one section of Beach's story, which discusses Beach's ongoing attempts to write a manuscript that Calloway no longer wanted part in. Beach wrote that "Caroline hated it so much that she threatened suicide if I wrote anymore." (The article clarifies that Calloway threatened suicide because of her addiction and inability to write a memoir, not because she disliked Beach's writing.)
"I think it's really f----- up that Natalie revealed to the world that I struggled with suicide in the punch line of a joke, and mischaracterized it as, like, hating her writing," Calloway said. "She's a really thoughtful writer and that line really slipped by her and she was thoughtless in that moment, which is really uncharacteristic of her as a writer and an artist … I wish she hadn't trivialized that pain."
Beach declined to respond to Calloway's assertion.