The sister of a 14-year-old boy executed in South Carolina in 1944 said Thursday she is ecstatic that a judge has finally tossed out his murder conviction but is still haunted by the injustice that sent him to the electric chair.
George Stinney Jr., a black teen, was convicted of beating to death two young white girls after a three-hour trial and put to death three months later in the segregated South. He was so small he had to sit on a phone book in the electric chair.
Civil rights advocates and Stinney's family spent years trying to get the case reopened, arguing his confession was coerced, before Judge Carmen Mullins vacated the verdict on Wednesday.
"It was like a cloud just moved away," said Stinney's kid sister, Kathrine Robinson, 80, a retired school-teacher from New Jersey.
"When we got the news, we were sitting with friends...I threw my hands up and said, 'Thank you, Jesus!' Someone had to be listening. It's what we wanted for all these years."
Another sister, Amie Ruffner, testified earlier this year that George could not have murdered the girls because he was with her at the time.
The family says police took the teen in for questioning while his parents were out. His defense was put on by a tax lawyer who did not appeal. An all-white jury took 10 minutes to find him guilty.
Robinson said that even though seven decades have passed, she has clear memories of her brother as a smart, quiet boy who could make a whistle from a piece of cane and loved to draw. "I can see his little face," she said. "He had the potential to be great.
"I'm happy for this day because its been such a long time coming, but then I cringe when I go back into that childhood and think of George back in the day. He had no one to help him. I get chills every time I think about it."
IN-DEPTH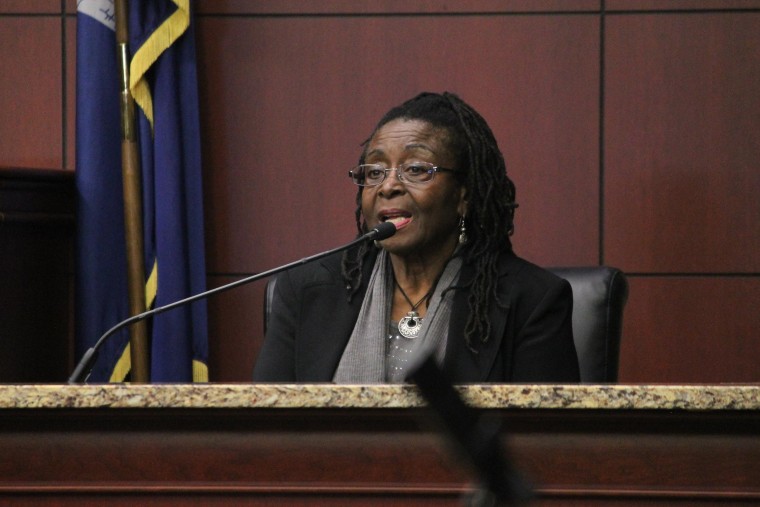 — Tracy Connor