Nine workers were injured in an explosion and acid spill at a Rolls-Royce plant near Indianapolis, emergency officials said.
Eight of the employees were treated at two hospitals for acid exposure and the ninth was treated at the scene, said Patrick Pruitt, a spokesman for the Indianapolis Fire Department, which provides fire service for Wayne Township, west of the city.
The employees' conditions weren't immediately reported, but all were listed as stable, Pruitt said.
Pruitt said nitric acid was being transferred from a 250-gallon tank when the explosion created a giant chemical cloud at the company's aviation and marine production plant in Wayne Township about 1 p.m. ET.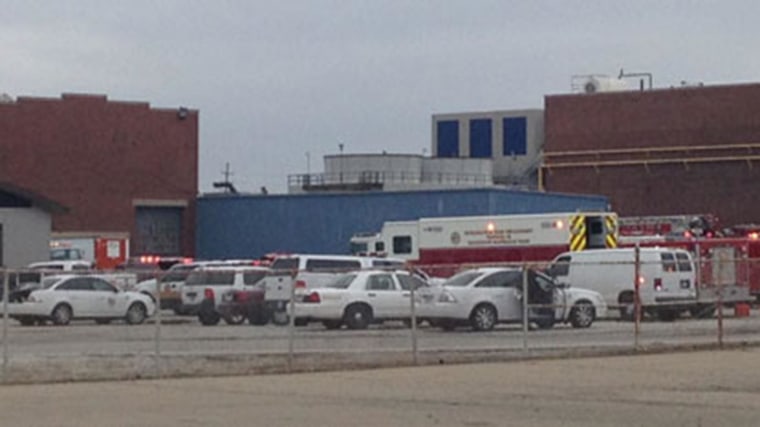 The cause of the explosion hadn't been determined pending an investigation, and it wasn't known how full the tank was when it blew up, he said.
Nitric acid, an explosive and strongly corrosive compound, can cause severe burns, as well as respiratory problems if it's inhaled.
Fire crews from three cities and a hazardous material team rushed to the plant, part of which was evacuated. All employees had been accounted for by 3:45 p.m., said a spokesman for the company, who said the second and third shifts had been canceled.
The chemical cloud was dispersing, and the fire department declared the air to be safe about 4 p.m.
"Now it's just a matter of making sure that we ... get that material neutralized," Pruitt said.
Besides the Wayne Township facility, Rolls-Royce has about a dozen other research and aviation production facilities in Indiana.