Renowned extreme athlete Dean Potter and another man have died in a BASE jumping accident in Yosemite National Park, an official said Sunday.
Yosemite Chief of Staff Mike Gauthier said Potter, 43, and Graham Hunt died Saturday night after attempting a wingsuit flight from Taft Point. The men were trying to fly through a gap between two notches but smashed into a rocky outcropping, he said.
BASE jumping is illegal in the California national park.
"Dean is forever in the pantheon of climbing legends in Yosemite Valley, and he always will be," Gauthier said, adding that Hunt was on course to join Potter as a climbing luminary. "Yosemite is full of legends, and there will be more, but for the climbing and adventure sport community, these two names stood as pillars."
The two men were photographed by their friend and spotter, who reported hearing two distinct pops as the two men crashed the cliffs. After trying desperately to make contact with Potter and Graham, she later sought help.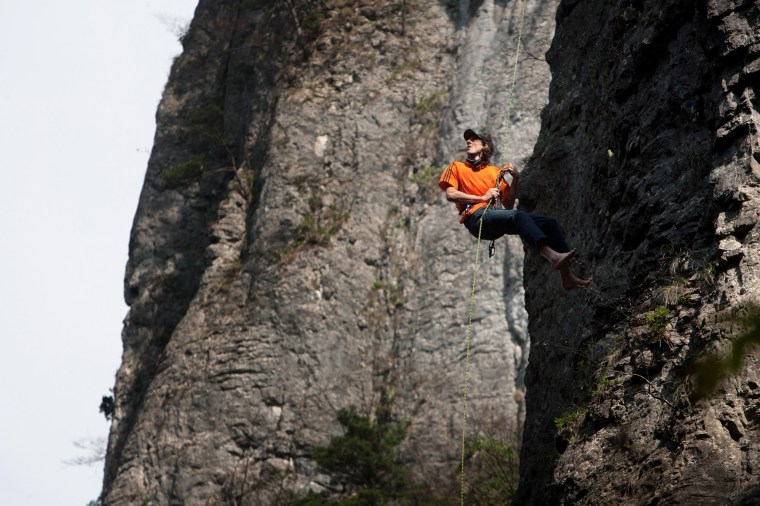 A search-and-rescue mission began overnight Saturday, and a helicopter crew spotted their bodies early Sunday in Yosemite Valley. No parachutes had been deployed.
"We are really grieving right now," Yosemite Climbing Association President Ken Yager said. "Climbers of all generations really respected Potter, and we're all very sad."
Potter held the record for the longest wingsuit flight, covering nearly four miles of ground in 2 minutes, 50 seconds, after jumping from the Eiger in Switzerland.
He was also renowned for his bold, speedy and sometimes rogue climbs and he was the first to scale Yosemite's three most famous big walls, Half Dome, Mount Watkins, and El Capitan in a single day.
Earlier this month, Potter set the record for the fastest ascent of Half Dome, one of Yosemite's iconic monoliths, completing it through a combination of trail running and free-soloing, or climbing without a rope.
He also completed solo ascents and tightrope walks across some of the world's most famous rocks, and he recently appeared in a film BASE jumping with his dog.
"Everybody kind of fantasizes about flying and it's an amazing place in history right now that man actually has the ability to pull it off," Potter once said in a video released by Sender Films.