F. Lee Bailey, the flamboyant defense lawyer best known for his key role in O.J. Simpson's "Dream Team," has died, a longtime colleague said Thursday.
Bailey's death was confirmed by his associate Peter Horstmann. His son Bendrix Bailey said his father died in his sleep at a hospice after a recent decline in his health. He attributed his father's death to old age, clarifying that it was not Covid-19-related.
Bailey was 87.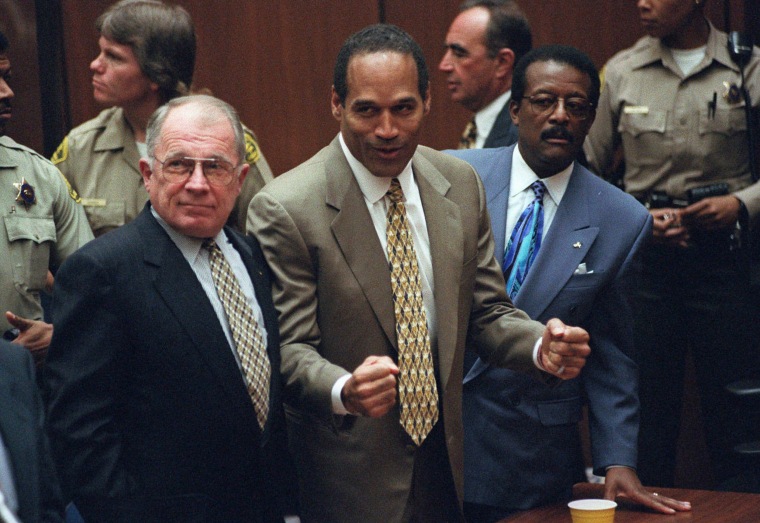 Bailey played an integral role in defending Hall of Fame football player O.J. Simpson, who was on trial in 1995 in the murder of his ex-wife Nicole Brown Simpson and her friend Ron Goldman.
He cross-examined Los Angeles police Detective Mark Fuhrman, asking him repeatedly whether he had ever used the N-word. He boxed Fuhrman into several "no" answers.
It later emerged that Fuhrman had given a series of taped interviews to an aspiring playwright, in which he regularly dropped the racial slur.
Fuhrman had found a bloody glove on Simpson's property the night of the murder, but the damage Bailey did to him played a key role in the acquittal.
"Unfortunately the older you get you start losing friends," Simpson said in a video posted on his Twitter page. "Today I found out I lost a great friend. His name was F. Lee Bailey, one of the great lawyers of our time."
Simpson, who said Bailey had just finished a book about the trial, recalled how Bailey visited him in a holding cell every morning of his trial.
"F. Lee Bailey was a great guy," Simpson said. "He was the one lawyer that every morning came into this little lockup cell that they had me in before the trial to talk to me and tell me what to expect that day. He was great. He was smart, sharp as ever."
The two had kept up over the years, and not even advancing age lessened Bailey's energy level, Simpson said.
"F. Lee Bailey, maybe the best lawyer of our time, of his generation. But a great guy. God bless his family. God bless you, Lee. You'll be missed by me."
Bailey won acquittals for many of his clients, but he also lost cases, most notably Patricia Hearst's.
Hearst, a publishing heiress, was kidnapped by the Symbionese Liberation Army terrorist group on Feb. 4, 1974, and participated in armed robberies with the group. At her trial, Bailey claimed that she was coerced into participating because she feared for her life. She was convicted.
In a declaration she signed with a motion to reduce her sentence, Hearst said Bailey was an "ineffective counsel" who reduced the trial to "a mockery, a farce, and a sham." She accused him of sacrificing her defense to get a book deal about the case.
She was released in January 1979 after President Jimmy Carter commuted her sentence.
Bailey also defended Albert DeSalvo, the man who claimed responsibility for the Boston Strangler murders from 1962 to 1964. DeSalvo, who confessed to the slayings, was never tried or convicted, and he later recanted. Despite doubts thrown on DeSalvo's claim, Bailey always maintained that DeSalvo was the strangler.
Throughout his career, Bailey antagonized authorities with his sometimes abrasive style and his quest for publicity. A Massachusetts judge censured him in 1970 for "his philosophy of extreme egocentricity," and he was disbarred for a year in New Jersey in 1971 for talking publicly about a case.
Bendrix Bailey said there were no plans yet for a funeral for his father, but he added, "I was told when asked whether he would [want] a celebration of life, he responded: 'F--- no, I'll be dead. I won't give a s---!'"