Facebook's headquarters was locked down late Tuesday after authorities received a threat against the company.
Police officers swarmed the social media giant's Menlo Park campus in northern California, closing its entrance with tape, according to the San Jose Mercury News. Employees were ordered to stay put as the area was searched, the paper reported.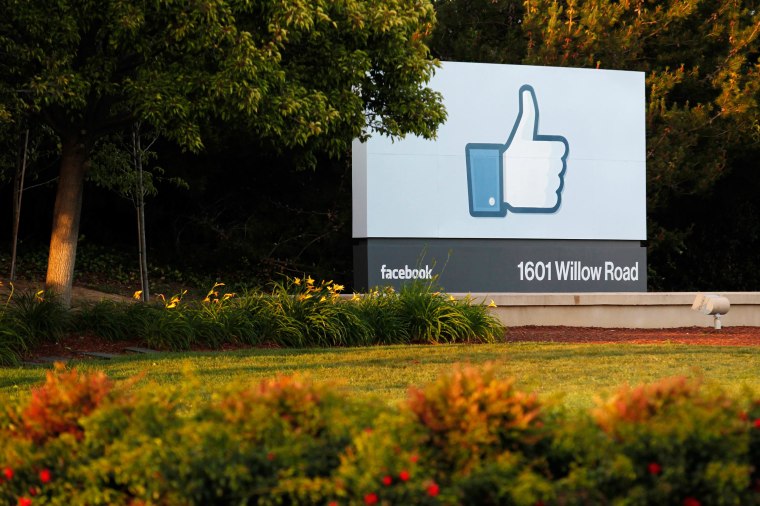 The threat was originally called into the San Francisco Police Department around 7 p.m. local time (4 p.m.ET)and then passed to Menlo Park police, Cmdr. Dave Bertini told The Associated Press.
"At this point, we're not even sure the call was meant to be for the Menlo Park campus," Bertini told the Mercury News.
The threat was later found to be not credible, police said.
Employees were allowed to leave about 8:30 p.m. local time (11:30 p.m. ET).
Henry Austin of NBC News and The Associated Press contributed to this report.