Federal and local law enforcement officers in at least five states were on the hunt Monday for an armed and dangerous fugitive accused of filming himself killing an elderly Cleveland man and uploading the video to Facebook.
"Our reach right now is basically all over the country," Cleveland Police Chief Calvin Williams said at a press conference Monday afternoon as the frantic search for Steve Stephens was in its second day.
"We are not going to leave any stone unturned," he added.
Stephens was on the run after posting footage of the apparent random killing of Robert Godwin, 74, in northeast Cleveland near the Lake Erie shore.
"He didn't deserve to die," Angela Small, the mother of two of Godwin's children, told NBC News. "I just hate that man. I hate that he took my kids' father ... I don't think that they really have a full understanding that he's gone."
Godwin's daughter, Debbie, told the Associated Press he was killed while collecting cans.
"Not because he needed the money, it was just something he did," Debbie Godwin said. "That's all he was doing. He wasn't harming anyone."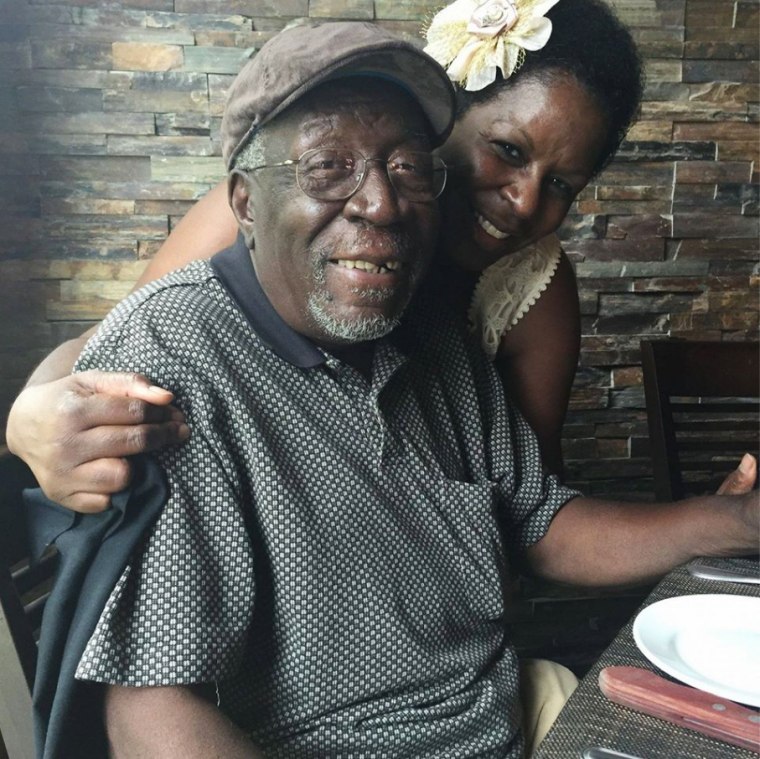 Cleveland Mayor Frank Jackson said the FBI and other federal authorities were now offering a $50,000 reward for information leading to the arrest of Stephens.
"We also want to emphasize that we are still engaged in a very aggressive and focused attempt to find Steve Stephens and bring him to justice," Jackson said at the press conference.
Williams said the crime was "personal" for him as it struck down a person who was just "minding his own business, going about his day on Easter."
Stephens, a job counselor for teens and young adults, boasted about having committed many other homicides — but police said Monday they could not verify that claim.
Police officers were combing through Cleveland as authorities in four other states — Pennsylvania, New York, Indiana and Michigan — were all warned to be on alert for Stephens, who is wanted on a charge of aggravated murder, officials said.
"He could be nearby. He could be far away or anywhere in between," FBI agent Stephen Anthony said at an earlier news conference.
Related: Suspect Likely Sought 'Attention': Criminologists
"We're going to make this individual's world very, very small," U.S. Marshal Pete Elliott said at the Monday morning news conference.
There were reported sightings of someone fitting Stephens' description in Philadelphia's Fairmount Park on Monday afternoon, city police said, but "so far there is no indication suspect is in" the area.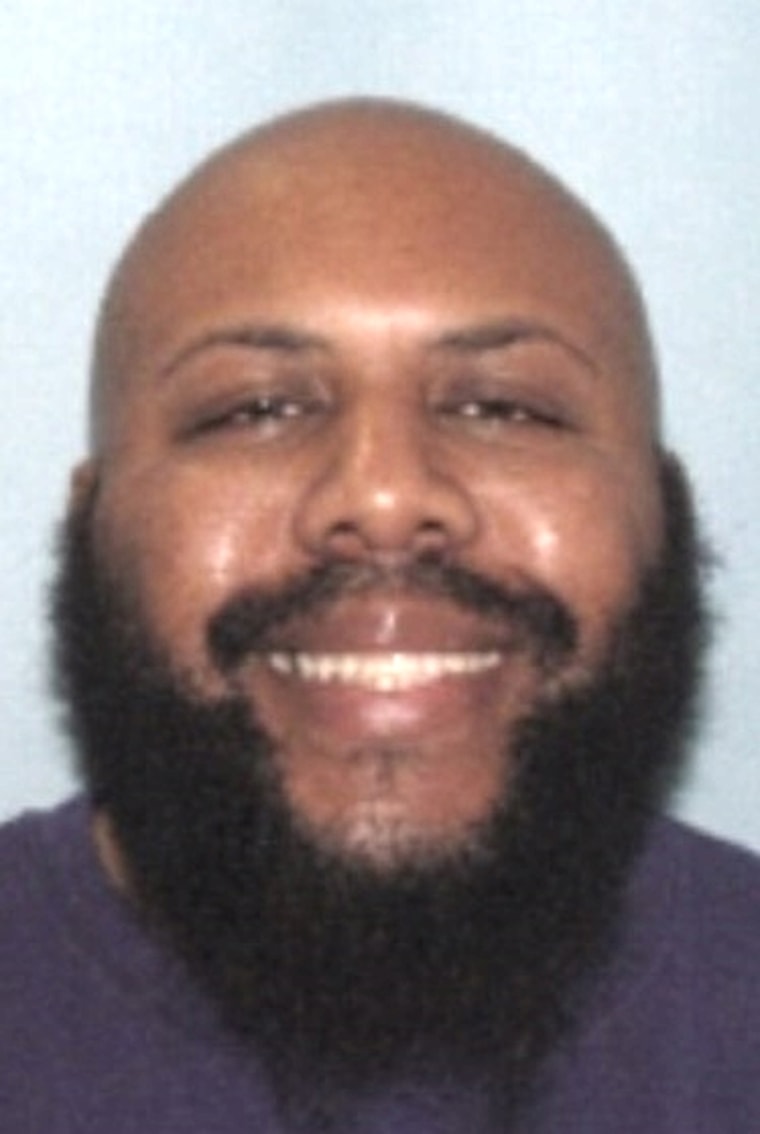 In a series of posts Sunday on what authorities said was Stephen's Facebook page, the suspect complained he had "lost everything" to gambling. The posts named specific people with whom the user wanted to speak. He wrote that he had "killed 12 people today" — and wouldn't stop until he could speak to his mother and a second woman.
A later post read: "I killed 15 today because of [the second woman.]" The user referred to the purported killings as his "Easter day slaughter." Williams, the police chief, said Monday "there are not other victims that we know of."
Related: What Is Facebook's Responsibility in Policing Depraved Videos?
NBC News archived the Facebook posts before the account was removed. "This is a horrific crime and we do not allow this kind of content on Facebook," the company said in a statement on Sunday.
On Monday, the company said in a statement that it suspended the suspect's account within 23 minutes of receiving its first report about the video showing the fatal shooting, and about two hours after receiving a report of any kind about Stephens' Facebook activity.
"But we know we need to do better," Facebook said, adding that it was reviewing its work flow for reporting activity "to be sure people can report videos or other materials that violates our standards as easily and quickly as possible."
Williams said Monday afternoon that authorities had spoken to several people with whom Stephens had contact and that they had been cooperative with the investigation. He would not specify if this included Stephens' mother or the second woman.
An NBC News crew went to an address listed for the Stephens mother but were turned away by police who were already there.
Williams said that authorities were not aware of one specific event that could have led to the killing, adding "I don't think there is any rhyme of reason for this happening."
Authorities initially said Sunday that the suspect "broadcast the killing on Facebook Live," the social network's live video platform, but a spokesperson later said the disturbing footage was recorded and uploaded. Stevens did use Facebook Live at least once on Sunday, the spokesperson said.
Williams has not addressed the details of the Facebook posts, but said: "If Steve has an issue, he needs to talk to folks to get that resolved."
"Steve, I know you have relationships with the clergy out here," Williams added. "I encourage you to call them and turn yourself in."
Gary Jackson, a longtime friend of Stephens, told NBC News that when the two spoke last Thursday, everything seemed fine.
Jackson said Stephens mentored foster kids — Beech Brook, a children's mental health center, confirmed his employment — and said he was stunned that his friend is accused of such a horrific crime.
In Jackson's view, it was Stephens' personal turmoil that spun him out of control.
"I don't think he's killed those 14, 15 people," he said. "From what I know of him that's just him calling out for help."
Jackson added that he sent Stephens a text making sure that his friend knew as much.
"Whatever it is hurting you — you're about to put that pain on somebody else," Jackson said he told Stephens. "That ain't right."
By Sunday night, Jackson hadn't heard back.
Jackson had a message for his friend on Monday, saying on camera, "I know you are in pain, but brother you've got to turn yourself in because you've already hurt other people."