Falling "debris" from a New York City building struck and killed a 60-year-old woman Tuesday, in a freak accident that officials called a "tragedy."
The woman was identified as Erica Tishman. She was found in front of 152 W. 49th St. in Midtown Manhattan when police received a 911 call at about 10:47 a.m., authorities said.
Tishamn had been "fatally struck by a falling debris," the city's Department of Buildings said in a statement.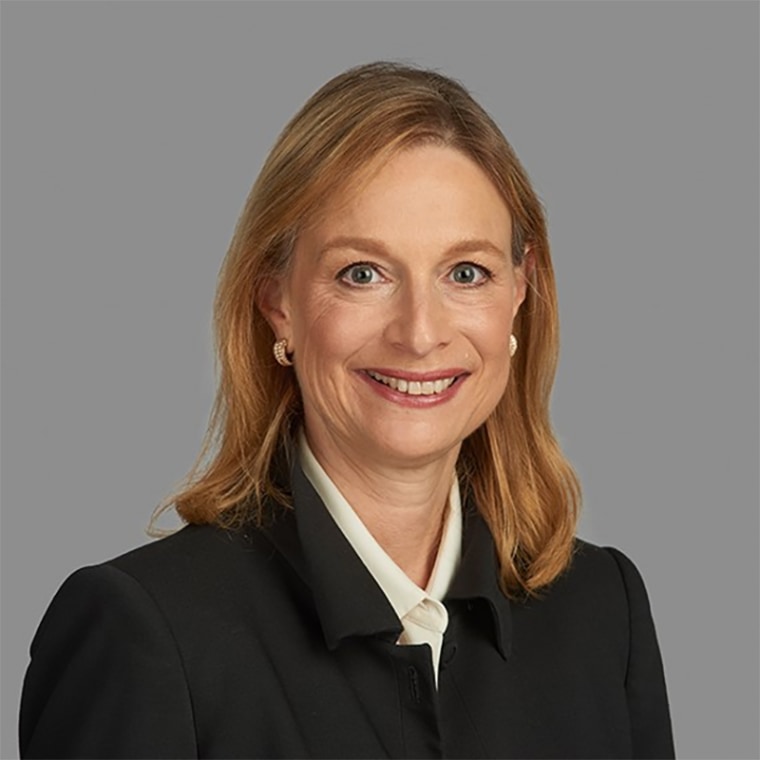 "Upon arrival, responding officers discovered an unconscious and unresponsive 60-year-old female on the sidewalk with trauma to the head," according to an NYPD statement. "EMS also responded to the scene and pronounced her deceased."
Tishman was the vice president of Zubatkin, a real estate project management firm, the company confirmed.
Tishman also served on the board of Educational Alliance, a non-profit that operates community centers in Manhattan, for more than a decade.
In a statement, the organization said it had flourished under her leadership and called her an "invaluable force and irreplaceable ally" who "always brought her full self."
"May her memory be a blessing," the statement said.
Download the NBC News app for breaking news and politics
The New York Department of Buildings called her death a "tragedy" and said that no pedestrian should be a risk from a dangerous façade conditions."
"Department of Buildings Engineers are on the scene to perform a full structural stability inspection of the building to ensure all New Yorkers are safe, and conduct a thorough investigation into the cause of this tragic incident," the department said.
That block of West 49th Street and Seventh Avenue is dominated by a building maintained by Himmel + Meringoff Properties, which pledged to work with investigators.
"We are saddened by this tragedy and our hearts go out to the family," a company representative said. "The company will fully cooperate with the City in the ongoing matter."