Multiple emergency agencies rushed to New York's John F. Kennedy International Airport in response to a report Sunday night that shots had been fired, but there was no gunfire, authorities said.
Police declared early Monday that the two terminals where reports emerged had been searched and cleared. An official told NBC News that cheering, clapping and banging from people watching the Olympic Games may have been misinterpreted as a fight and gunshots.
The Port Authority of New York and New Jersey said JFK's Terminal 8 was evacuated "as a precaution" after the report, which came in about 9:30 p.m. ET. The Federal Aviation Administration ordered a brief ground stop at the airport for an unspecified security incident.
About 45 minutes later, a second call came in reporting that shots had been fired in Terminal 1, the Port Authority said.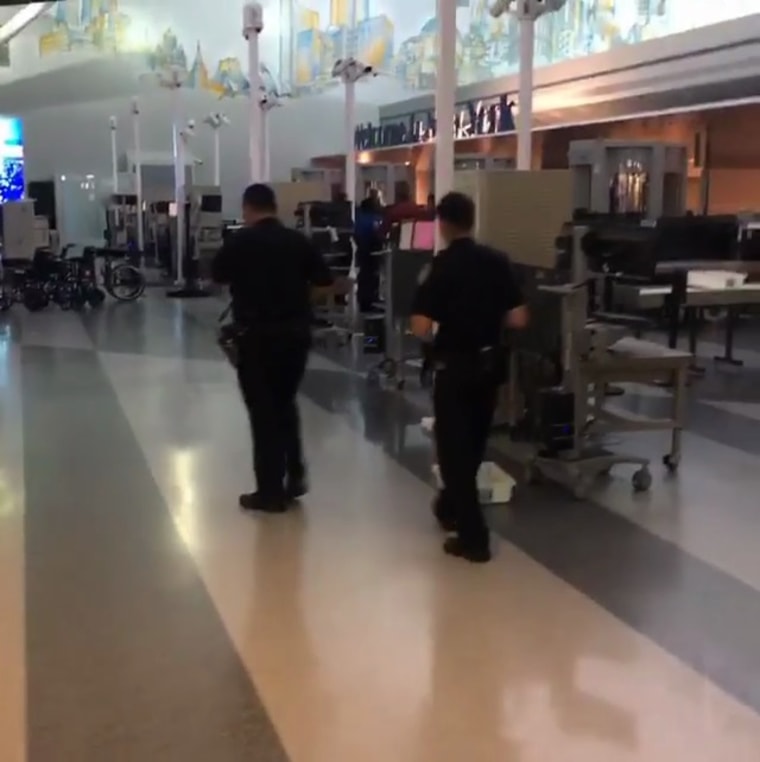 A senior law enforcement official told NBC News that the concern started when a woman coming off a plane said she thought she'd heard gunfire. Two other law enforcement officials also said at least one person reported having heard gunfire.
The initial alarm spread through Terminal 8 and to Terminal 1, one of the officials said.
"There are no reported injuries or arrests at this time," the agency said. "Preliminary investigation does not indicate shots were fired at JFK."
The New York Fire Department told NBC News that it had crews on scene to lend assistance if needed. Port Authority and New York police were investigating.