Two years into the investigation of Allison Feldman's murder in Scottsdale, Arizona, the police had run out of options. They had interviewed more than 500 people, cataloged dozens of pieces of evidence and canvassed every house within a half mile of Feldman's low-slung ranch home, where the popular 31-year-old saleswoman had been sexually assaulted and beaten to death.
DNA found in Feldman's dining room and on a beer bottle had been detectives' best lead. But, despite repeated queries, America's vast crime databases had failed to match the DNA to a suspect.
Stymied, Scottsdale police appealed to Arizona officials to widen the parameters of the DNA search in a way the state had never done before. The detectives wanted to probe for the next best thing to a direct DNA hit — a match to anyone closely related to the mystery intruder.
About a year later, and more than three years after the grisly 2015 murder in a city known for very little violent crime, Scottsdale police and Arizona law enforcement leaders announced on April 10 that their unusual gambit had paid off.
Using software that searches for "familial" DNA links, crime lab technicians found a near match with an Arizona prison inmate. Days later, Scottsdale police arrested the inmate's brother, Ian L. Mitcham, and charged him with Feldman's murder.
"It was like 'Wow! It actually worked.' I couldn't believe we had finally gotten to this point," said Sgt. Hugh Lockerby, Scottsdale's top violent crimes investigator. "It's a real success story."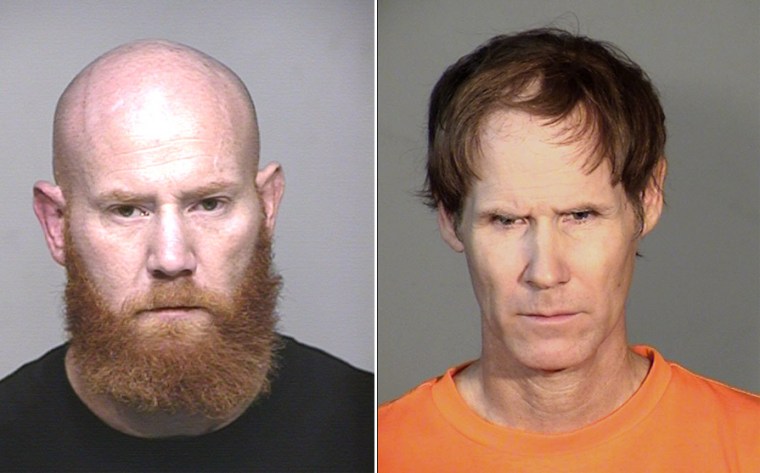 While other states have used familial DNA matching to solve cold cases, the Feldman case was the first time Arizona had solved a case using the technique. But it was quickly followed by an even bigger case in California, the blockbuster arrest this week of a former policeman whom California authorities accused of being the serial rapist and murderer known as the Golden State Killer.
California investigators who arrested Joseph James DeAngelo, 72, in the Sacramento suburb of Citrus Heights on Tuesday also used his relatives' DNA to track him down.
In the California case, though, authorities targeted a genealogical database that the public uses to search for relatives and ancestors, rather than the criminal DNA databases used in Arizona — a sign that investigators are now going further than ever before to use DNA to track down suspects.
But while anti-crime advocates say these new high-tech DNA tracking techniques could resolve many unsolved rapes, murders and other crimes, they are not without opponents.
The operators of several DNA services, like 23AndMe and Ancestry.com, have already said they do not make their data available to law enforcement. And GEDmatch.com, the service detectives used in the Golden State Killer case, told members they could take down their DNA profiles if they are uncomfortable with the fact that police can perform searches on the site.
Those developments could slow the use of consumer DNA sites for police work, experts said.
The use of government DNA records to track perpetrators through their relatives, which is known as "familial DNA" testing, has a more established record. Familial DNA provided the crucial breakthrough in 2010 that helped Los Angeles police find the "Grim Sleeper," the notorious serial assailant who killed at least nine women and one teenage girl on the south side of the city.
In 2017, it cracked the 41-year-old strangulation murder of the ex-wife of one of the Righteous Brothers, the 1960s pop stars. And it helped Utah investigators find the man who they said used a hammer in 2011 to kill a 69-year-old woman in her home not far from the Great Salt Lake.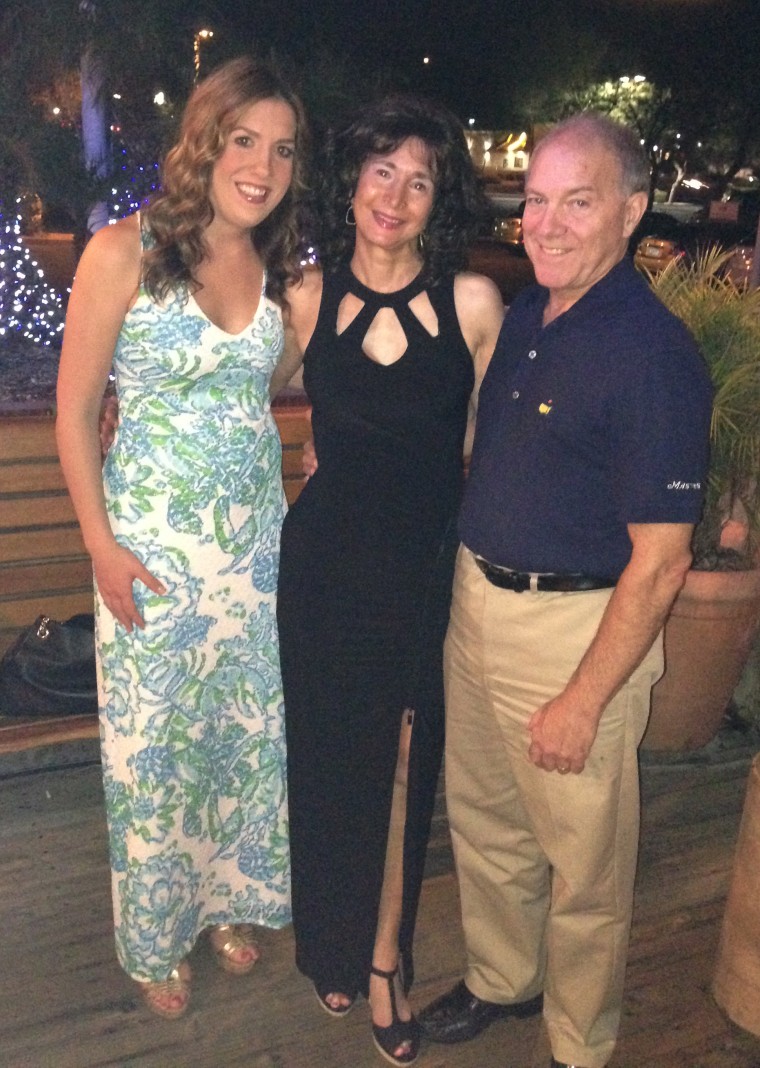 At the news conference announcing Mitcham's arrest, Col. Frank Milstead, Arizona's director of public safety, called familial DNA "probably one of the biggest advancements in our lifetimes" in crime fighting. He added, "With this technology, we can bring years of frustration to an end."
Yet Arizona and California are among just 12 states that employ familial DNA in criminal cases. The practice remains so uncommon that experts aren't sure how many detectives and prosecutors are even aware DNA can provide an indirect pathway to suspects.
Familial DNA as an investigative tool has also faced opposition from civil libertarians, who worry it will be used indiscriminately, casting unwelcome attention on the relatives of crime suspects and particularly on people of color, because of their disproportionate representation in those databases.
In many states, though, the debate over familial DNA hasn't even begun — leaving crime fighting behind what the latest technology would allow.
How familial DNA testing works
Traditional DNA searches take the genetic "fingerprints" found at crime scenes and run them through vast databases, made up mostly of people previously arrested or convicted of crimes. Computer software seeks to match genetic markers, or loci. Analysts currently focus on 20 of these markers. If all of them match, they can tie a person to a crime scene.
Previously, when direct DNA matches could not be made — often because the owner of the DNA has never been arrested or convicted of a crime — police had reached a dead end. But more than a decade ago, British police developed a new way to search for anyone who might be closely related to whoever left DNA at a crime scene. "Familial" matching was born.
These searches look for individuals who carry only some genetic markers in common with those found in crime scene DNA. A match on 10 of the 20 critical markers strongly suggests a person is the parent, child or sibling of the suspect. Analysts performing familial searches often provide detectives with a list of near-matches, topped by these "first-degree" relatives.
The Golden State Killer case showed how investigators are now willing to cast an even wider net — using publicly available DNA data to identify more distant relatives and then work their way back to a suspect.
Detectives in the California case took their crime scene DNA profile and entered it into an online genealogy database, GEDmatch.com, which helps users find genetic matches. The tactic originally produced a list of about 100 men, which detectives winnowed down using standard police work, sources told The Los Angeles Times.
In the Scottsdale case, the investigation was much more precisely targeted. State crime lab technicians reported that they had only one familial DNA "hit," and it pointed to Mark Mitcham, 54, who had been convicted in the early 1990s of child molestation and sentenced to 40 years in prison.
Scottsdale detectives were told Mitcham was almost certainly a close relative of the person who had been inside Feldman's home.
Armed with that information, Scottsdale detectives quickly turned to Mitcham's closest relatives. His father was dead, and two brothers did not have criminal records.
But his youngest brother, Ian, had a handful of misdemeanor arrests, including a DUI in 2015. Blood had been drawn in that case, so Scottsdale police used it to obtain a DNA sample. They compared it to the DNA from Feldman's home, and the two samples matched perfectly.
I hope it provides some relief to other families, like it has done to us.
Harley Feldman, Allison's father
Detectives said they could find no evidence of a prior relationship between Mitcham and Feldman. But with the DNA confirmation in hand, they went to the Phoenix delicatessen where Mitcham, 42, worked and arrested him for murder.
He told investigators he didn't know Feldman and had never been inside her home, according to court records cited by the Azcentral.com. He entered a "not guilty" plea Thursday and is being held at the Maricopa County jail.
"As time went by, it had been harder and harder to keep our hopes up," said Kelly Weinblatt, Feldman's sister, who lives in Minnesota, where they were raised. "People ask me now, 'Aren't you so happy?' I don't think 'happy' is the right word. We are glad a match happened and that there is going to be justice."
Harley and Elayne Feldman, Allison's parents, make the trek from Minnesota to Scottsdale a few times a year, staying in the house where their daughter died. They visited again this week, planting a bougainvillea in bloom. Allison loved flowers.
They don't venture into her room and don't keep pictures of her on display. Elayne breaks down any time she sees a photo. Making the pilgrimages might surprise some people, but the Feldmans say it feels right to them. It's a way to stay close to their daughter, Elayne explains.
'We might solve twice as many cases'
At the news conference following the arrest, Scottsdale police thanked the public and the Feldman family for their cooperation, and the Arizona state crime lab, attorney general and governor for clearing the way for familial DNA searching.
Unmentioned was another figure who had been central to advancing the testing in Arizona and many other states: Rockne Harmon, known as Rock, is a former senior deputy district attorney in Alameda County, California, and a longtime proselytizer for DNA evidence.
Harmon presented the DNA evidence in O.J. Simpson's 1995 murder trial. Since his retirement in 2007, he has been buttonholing police, prosecutors, the press and state officials about the potential power of familial matching.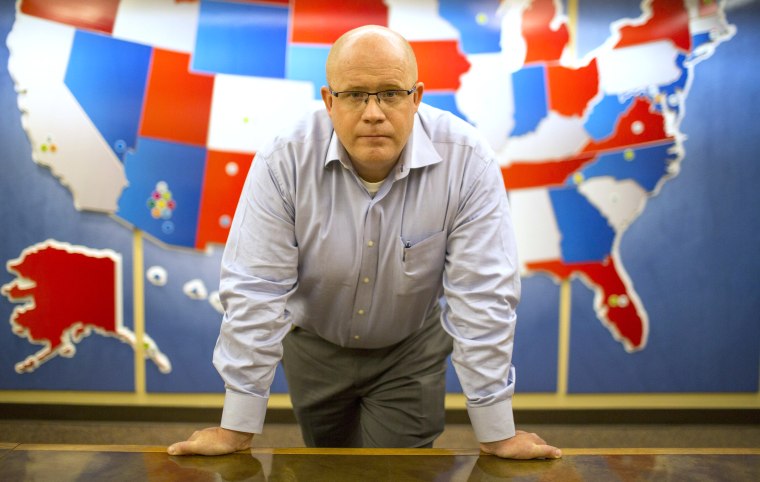 If he visits a city and reads about a long-unsolved murder or series of rapes, Harmon emails local reporters to ask if they know about familial testing. He might call the police department to see if they have considered it. The focus of his efforts in Arizona quickly centered on the Feldman case, with its supply of DNA that had not produced a match.
"He really gave us the hope and confidence we could work through this thing," said Lockerby, the lead detective in the Feldman case.
Arizona joined 11 other states — California, Colorado, Florida, Minnesota, New York, Ohio, Texas, Utah, Virginia, Wisconsin, and Wyoming — that have solved cold cases using familial DNA matching. Illinois and Louisiana are currently pondering whether to use the technique. In many of the states, Harmon pushed for familial search, or for its expanded use. "He has been one of the pioneers in this field," said Frederick Bieber, a Harvard professor of pathology and an expert in DNA analysis.
Harmon said he approached the issue as a veteran prosecutor who saw a tactic that worked and couldn't understand why it wasn't spreading more rapidly, given how many families are waiting for answers. If familial testing were in wider use, he said, "we might solve twice as many cases as we do now."
With this technology, we can bring years of frustration to an end.
Col. Frank Milstead, Arizona's director of public safety
States have typically used existing laws to approve familial search, with state police, officials and prosecutors drawing up guidelines that assure it will be used infrequently, usually only in violent crimes and when all other investigative approaches have failed.
A national norm has been elusive, in part because the FBI has not taken a strong stance, advocates say. The agency's website says only that the FBI is "currently evaluating the possibility of adding a familial search module" to the national computer system, CODIS, that allows local, state and federal labs to exchange and compare DNA profiles. An FBI spokesman declined to discuss the timing of a decision on familial search.
The technique made its biggest splash in 2010, when Los Angeles police announced they had arrested Lonnie David Franklin Jr., 57, in a series of murders in south L.A. that dated to the 1980s. The LAPD had collected saliva at numerous crime scenes, but were unable to match the DNA in any crime database — until they expanded the search to anyone who might be related to the suspect.
A hit came back for Christopher Franklin, Lonny's son, whose DNA was on file because of a felony weapons charge. Detectives surreptitiously obtained DNA from Lonnie Franklin by picking up pizza crusts and utensils that he had used at a restaurant.
That DNA matched perfectly with the crime-scene DNA and — after years of delays and a long trial — a jury convicted the elder Franklin in 2016 of killing nine women and a teenage girl. The so-called Grim Sleeper case was viewed as a watershed in the use of familial DNA testing.
Harmon and another retired prosecutor, Mitch Morrissey, who had been Denver's district attorney, have been pressing for expanding use of the procedure in sex assault cases. They believe evidence waiting in thousands of "rape kits" might provide innumerable leads.
"It's like we have built this Porsche technology, but we use it so sparingly, it's like we are driving a VW beatle," said Morrissey, who left office in 2017 and is now chief financial officer of United Data Connect, a company that sells software that performs the familial DNA screening.
The privacy debate
But the use of familial DNA is not without its opponents. Some civil liberties advocates are uneasy at the prospect of expanding DNA database searches. Maryland and the District of Columbia banned the practice of familial searching, pointing to concerns that such "genetic surveillance" would largely target people of color, who are disproportionately represented in DNA databases.
The opportunity for people being falsely investigated and harassed by the police is very large.
Julie Fry, an attorney challenging familial DNA in New York
Opponents cite the 2015 case of New Orleans filmmaker Michael Usry Jr. as a cautionary tale. Examining DNA in the unsolved murder of a teenager in Idaho Falls, Idaho, investigators got a near match with Usry's father, Michael Usry Sr., then obtained a court's permission to take a DNA sample from the younger Usry. He said he went through a month of deep anxiety before the test results came back, clearing him of involvement in the rape and murder of 18-year-old Kelly Dodge.
Idaho Falls police said they later conducted more detailed DNA analysis, which effectively cleared not only Usry, but his family.
Proponents of expanded searches of government databases for familial data say privately they are concerned that the even broader search employed in the Golden State Killer case could stir up more opposition to DNA searches. Said one lobbyist who has been working for expanded familial DNA investigations, "Privacy groups are going to freak out."
Another state in the forefront of the debate is New York, which cleared the way for familial DNA testing in 2017, largely at the urging of a family whose daughter was murdered the year before while she was out running in the New York City neighborhood of Howard Beach, Queens. Legal Aid Society attorneys filed a lawsuit in February, saying that such an important decision should have been left to state legislators, rather than approved by the state Division of Criminal Justice Services.
"The opportunity for people being falsely investigated and harassed by the police is very large," said Julie Fry, one of the attorneys challenging the policy in New York.
Police managed to arrest a suspect in the Howard Beach jogger case without DNA evidence. But the father of Karina Vetrano, the 30-year-old who was beaten and strangled to death, said he will remain a crusader for familial testing, convinced it will help some other family know who harmed a loved one.
"There is no gain for me in it, other than seeing other families get justice," Vetrano said in an interview.
The unwelcome veil of tragedy has thrown Vetrano together with other families. He has talked to Harley Feldman, Allison's father, a few times.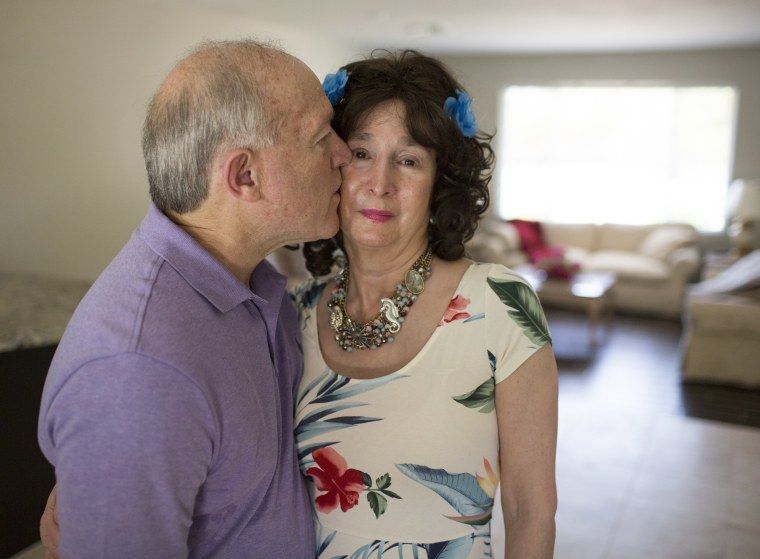 "It's mostly about how much me miss our daughters," said Feldman, 70, co-founder of a Minneapolis technology firm. But there is also talk about familial DNA.
Feldman understands the privacy concerns, but said DNA should be considered just another piece of evidence, one that police must buttress with other information. He plans to meet with officials in states that aren't fully using the DNA technology, to try to convince them.
Why?
"It's for Allison," Feldman said. "I hope it provides some relief to other families, like it has done to us."